10th Conference & Exhibition on FPEs and Digital Industry A Success and Unique Story!
The 10th Conference & Exhibition on Flexible & Printed Electronics Industry, the leading event in the cutting-edge technologies of FPEs, concluded with great success by bringing together more than 60 companies and 150 top Stakeholders from Greece and abroad representing a wide range of fields to which FPEs provide added value and groundbreaking applications, i.e. Green Energy, Energy Autonomous Systems, Lighting, Electronics and Communications, Automotive, Smart Buildings, Smart Cities, Greenhouses, Intelligent Packaging and Security, Health Care, Wearables, IoT, etc.
It was a Hybrid event, combining both Live and Virtual presentations and participation, which became a vibrant hub of top-class scientists, key industrial players, business experts, policymakers and entrepreneurs for fruitful discussions and networking on the commercialization opportunities that came from innovations, applications and solutions generated by FPEs.
The co-located Live exhibition of innovative products attracted many visitors from energy, lighting, marine, fashion, the government and municipalities, policy makers, journalists, etc.
10th Conference & Exhibition on FPEs and Digital Industry  Main Points
More than 60 Companies and 150 top Stakeholders on FPEs Industry
More than 30 Inspiring Oral Presentations (8 Keynote – 18 Invited)
15 running European & National Projects (Oral/Poster Presentations)
Fantastic Exhibition area with Innovative Products (OPV Bus Station, OPV Smart Bags /Pergolas, OLED in Wearables, NanoMasks with NanoFilters, etc.) and many visitors
Actual support of the Greek Authorities
Strong interest of Key Industrial Players & Entrepreneurs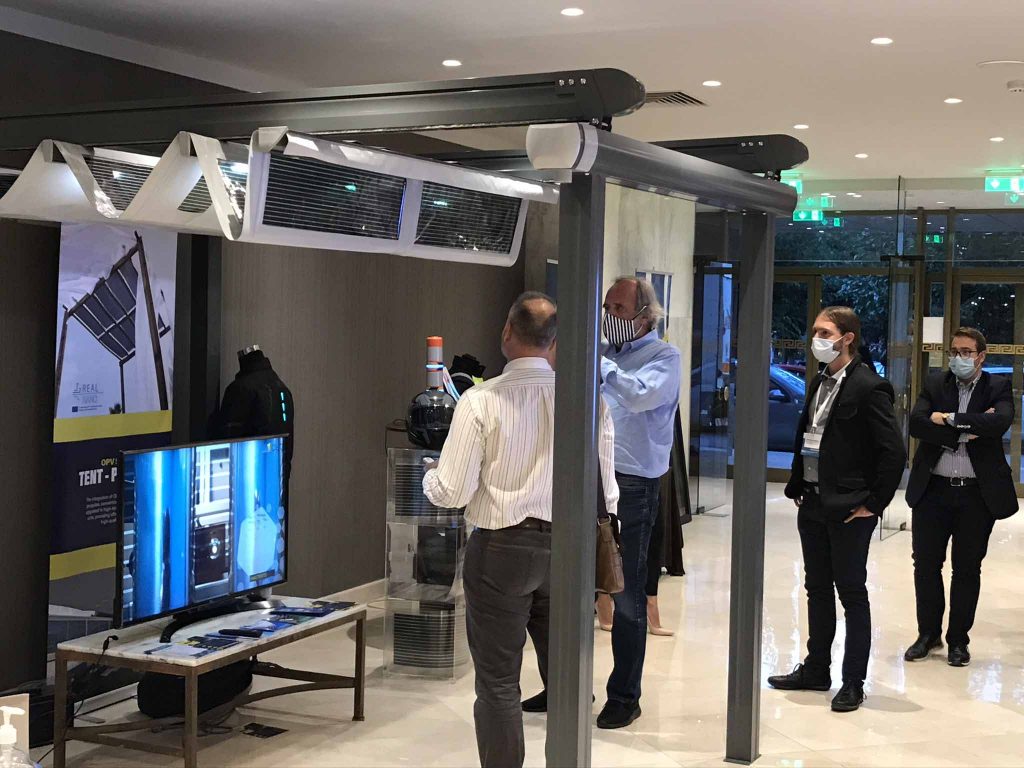 We look forward to seeing you in the 11th Conference & Exhibition on FPEs Industry!
On behalf of the Organizing Committee,
Stergios Logothetidis
President of HOPE-A Association
Director of Nanotechnology Lab LTFN, AUTh