12th International Symposium on Flexible Organic Electronics
Call for Abstracts – Deadline: March 27, 2019
On behalf of the ISFOE Organizing Committee it is our great pleasure to invite you to participate at the 12th International Symposium on Flexible Organic Electronics (ISFOE19) taking place 1-4 July 2019, in Thessaloniki, Greece.
ISFOE is the biggest world-class scientific & technology event on Flexible Organic Electronics (OEs), promoting Research, Technology and Innovation in OE nanomaterials, Manufacturing Processes, Devices, Applications and Solutions. ISFOE19 provides an interdisciplinary forum for front-line scientists, engineers, people from industry and policy makers to discuss and exchange ideas on the hottest topics and progress in the field of OEs
ISFOE19 Workshops & Sessions
Call for Abstracts Deadline – March 27, 2019            
Registrations are Open Early Bird Discount!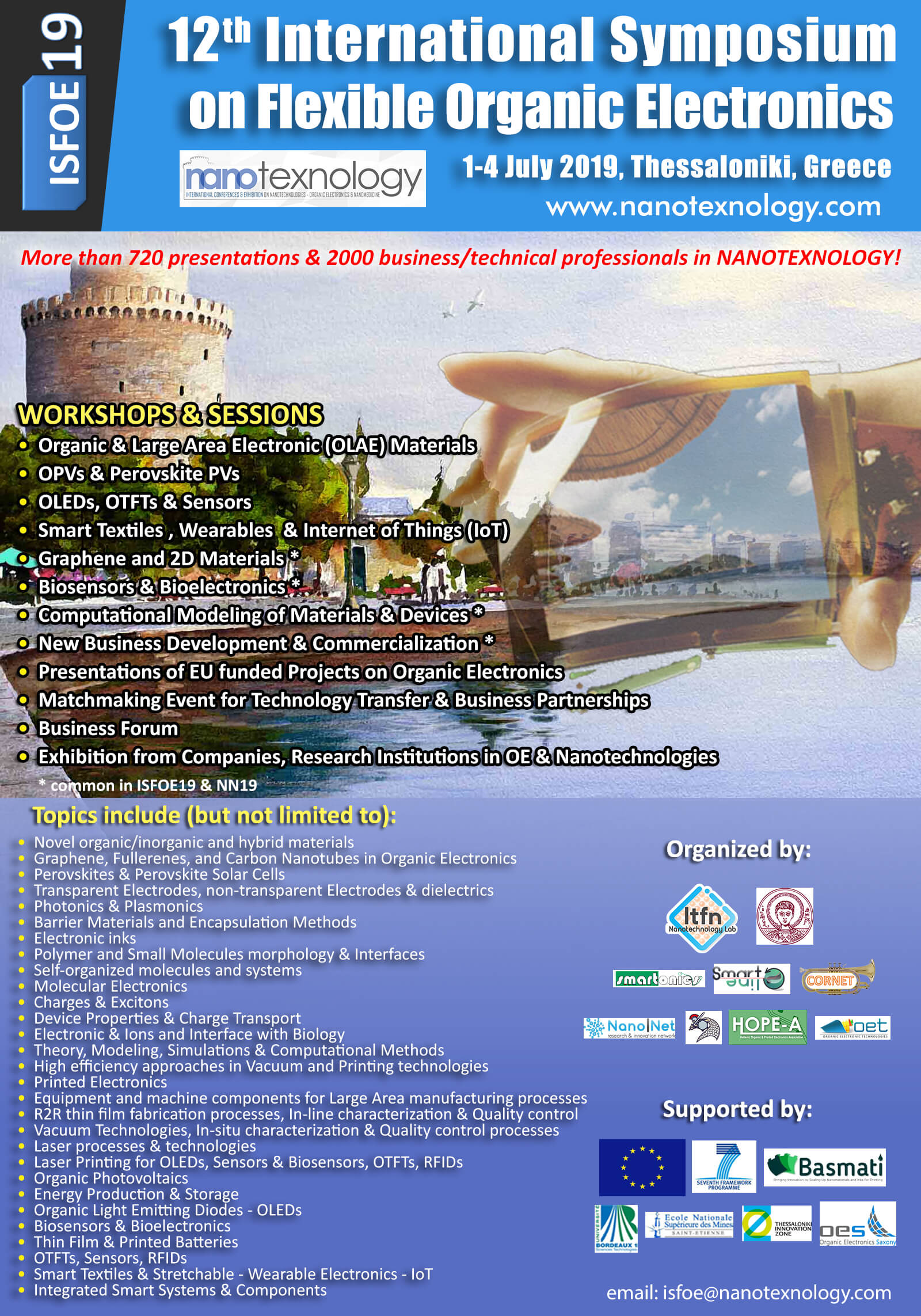 NANOTEXNOLOGY 2019 combines the events:
More information is available on our website. We look forward to seeing you in NANOTEXNOLOGY 2019!