AMI Conference – Performance Polypropylene – 14-15 May 2019
The ​2nd edition of AMI's international Performance Polypropylene conference takes place on ​14-15 May 2019 at the Maritim Hotel, Cologne, Germany. 
Once again, the two-day ​event examines the latest advances in polypropylene resins and compounds for demanding applications. An international line-up of influential speakers explore how improvements in the properties of polypropylene compounds are accelerating the development of new applications, including the replacement of metals and more expensive engineering plastics. 
Industry experts meet to discuss market opportunities and new applications. The high-level programme will cover developments in a variety of polypropylene resins and a wide range of filled, reinforced and elastomer-modified compounds.
Performance Polypropylene 2019 is relevant for the ​entire supply chain including resin producers, compounders, injection moulders, product designers and materials specifiers. In addition to ​the busy two-day programme, an exhibition runs alongside the event, ​providing plenty of networking opportunities during the refreshments breaks, lunches and an evening cocktail reception.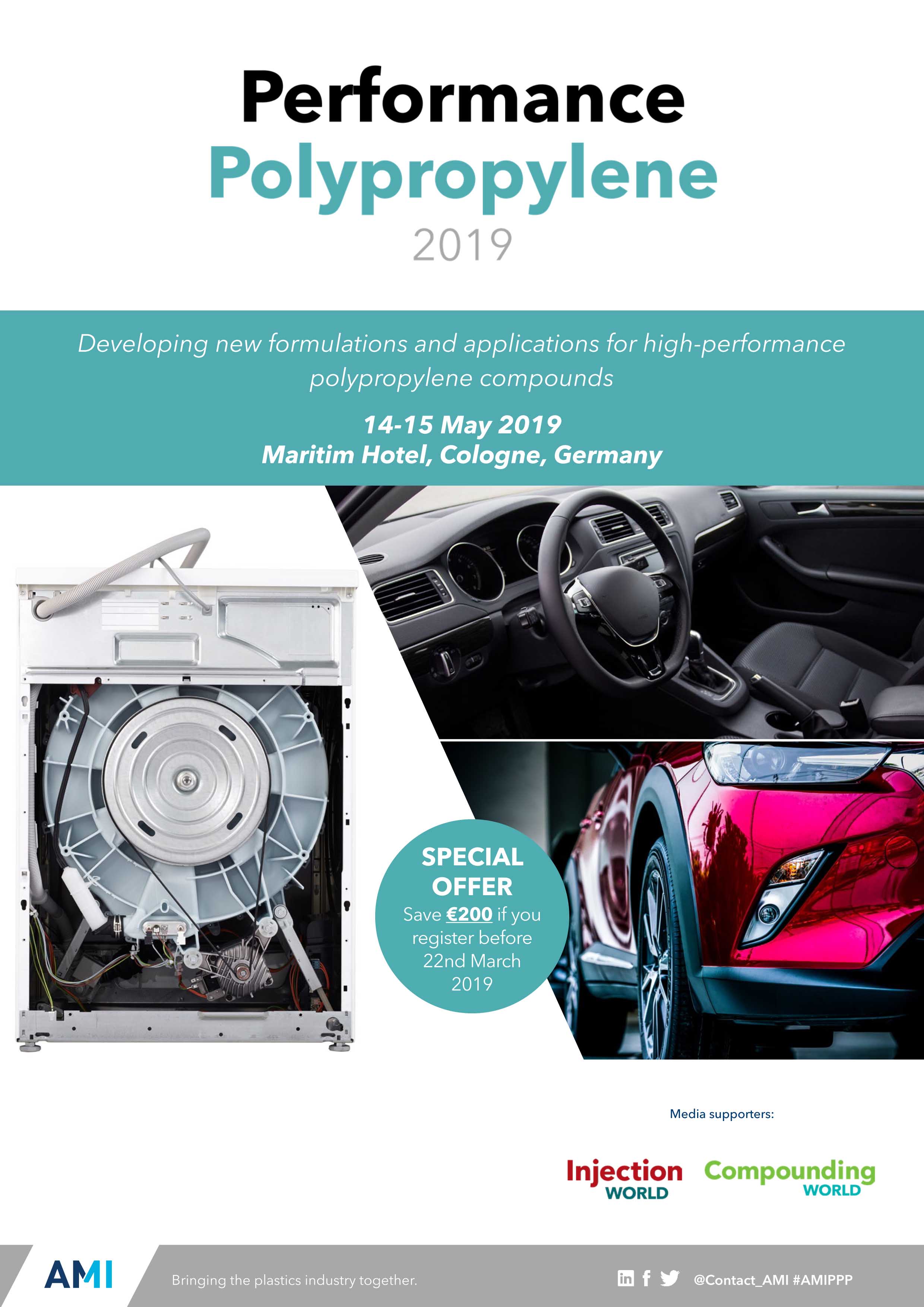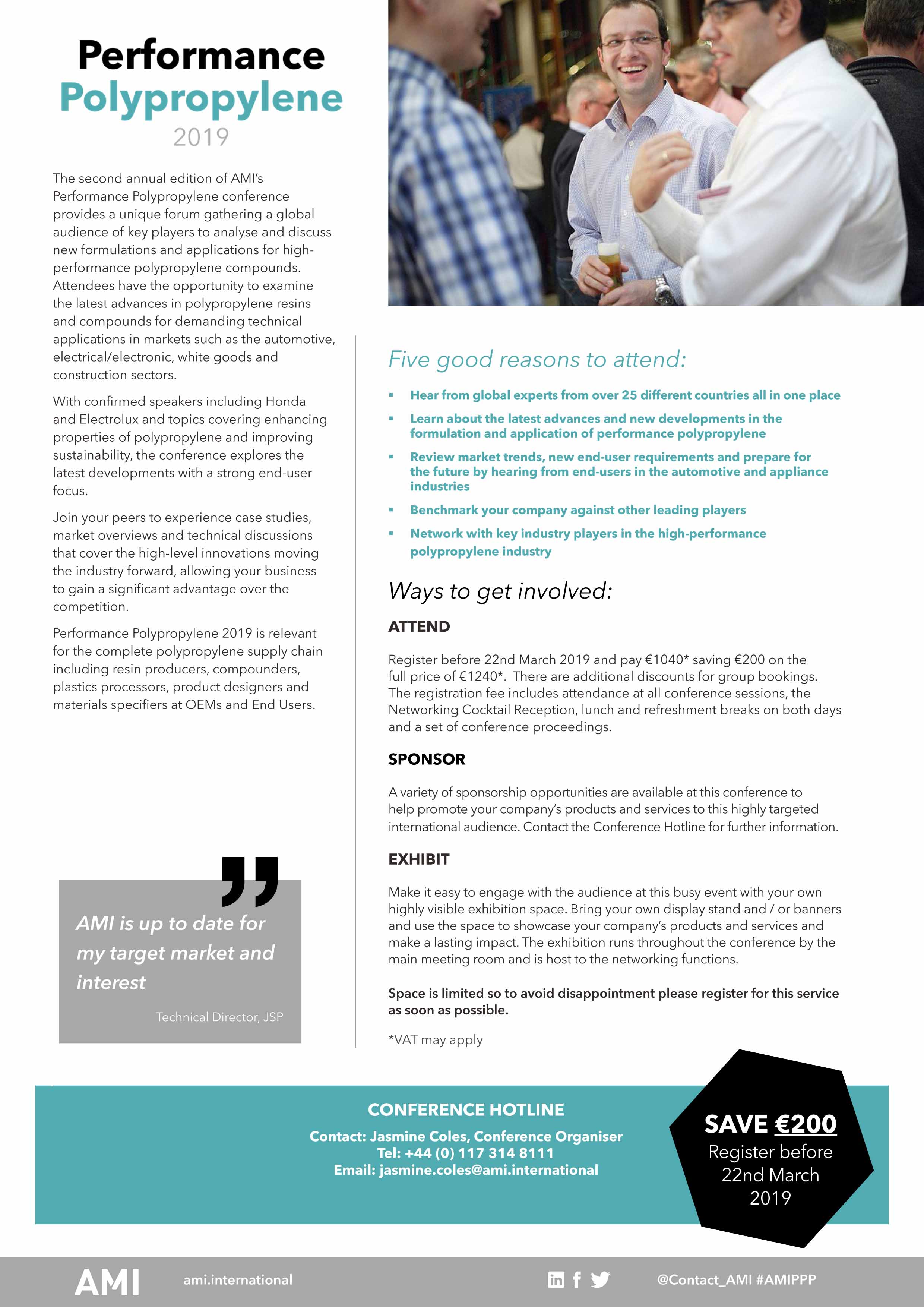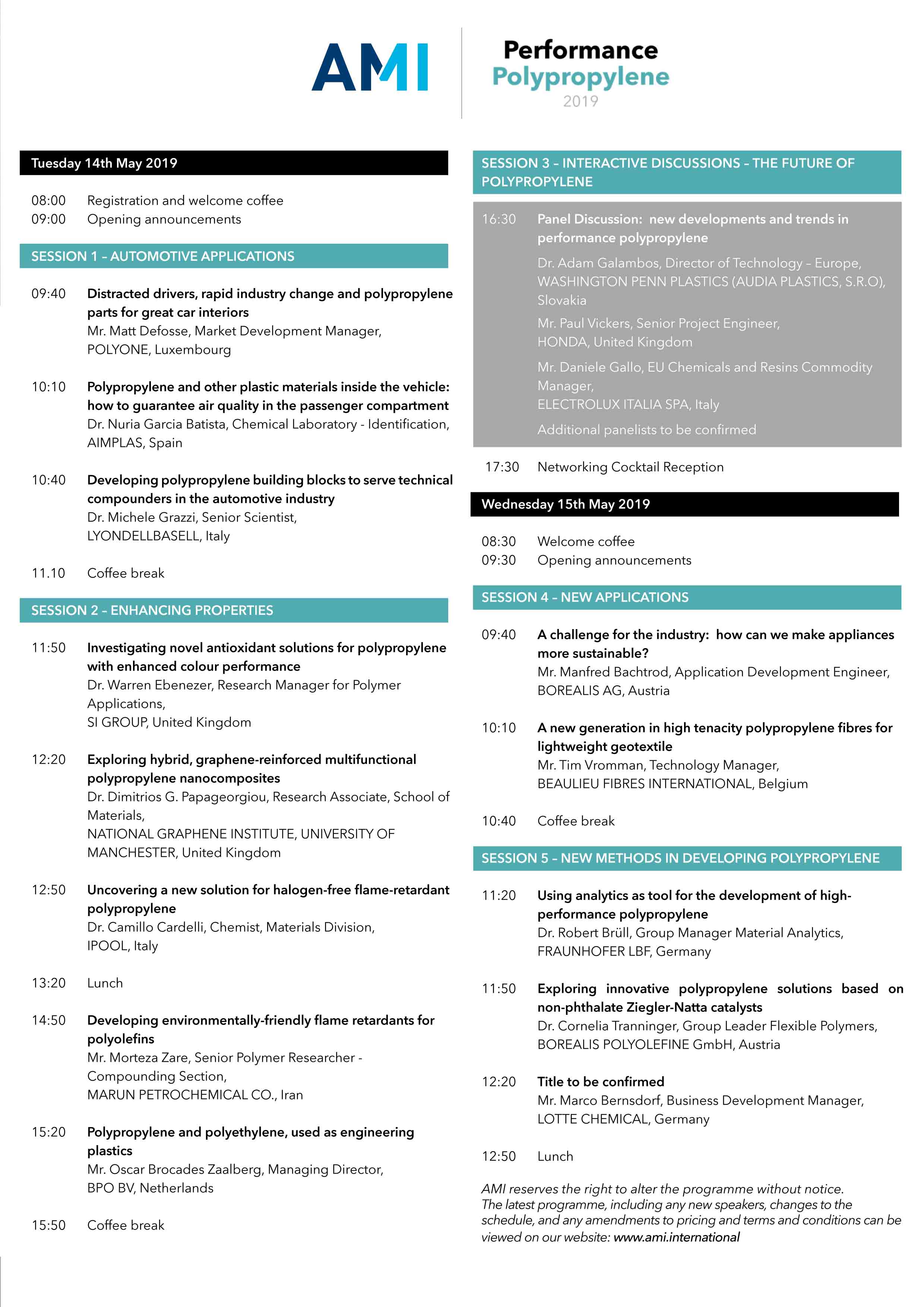 Source: AMI International