AMI Conferences – Polymers for 3D Printing 2018
Introducing Polymers for 3D Printing, a new two-day conference from AMI exploring the development, production and application of innovative polymers and compounds for 3D printing and other rapid manufacturing technologies. The event will be held at the InterContinental Hotel in Düsseldorf, Germany on 11-12 December 2018.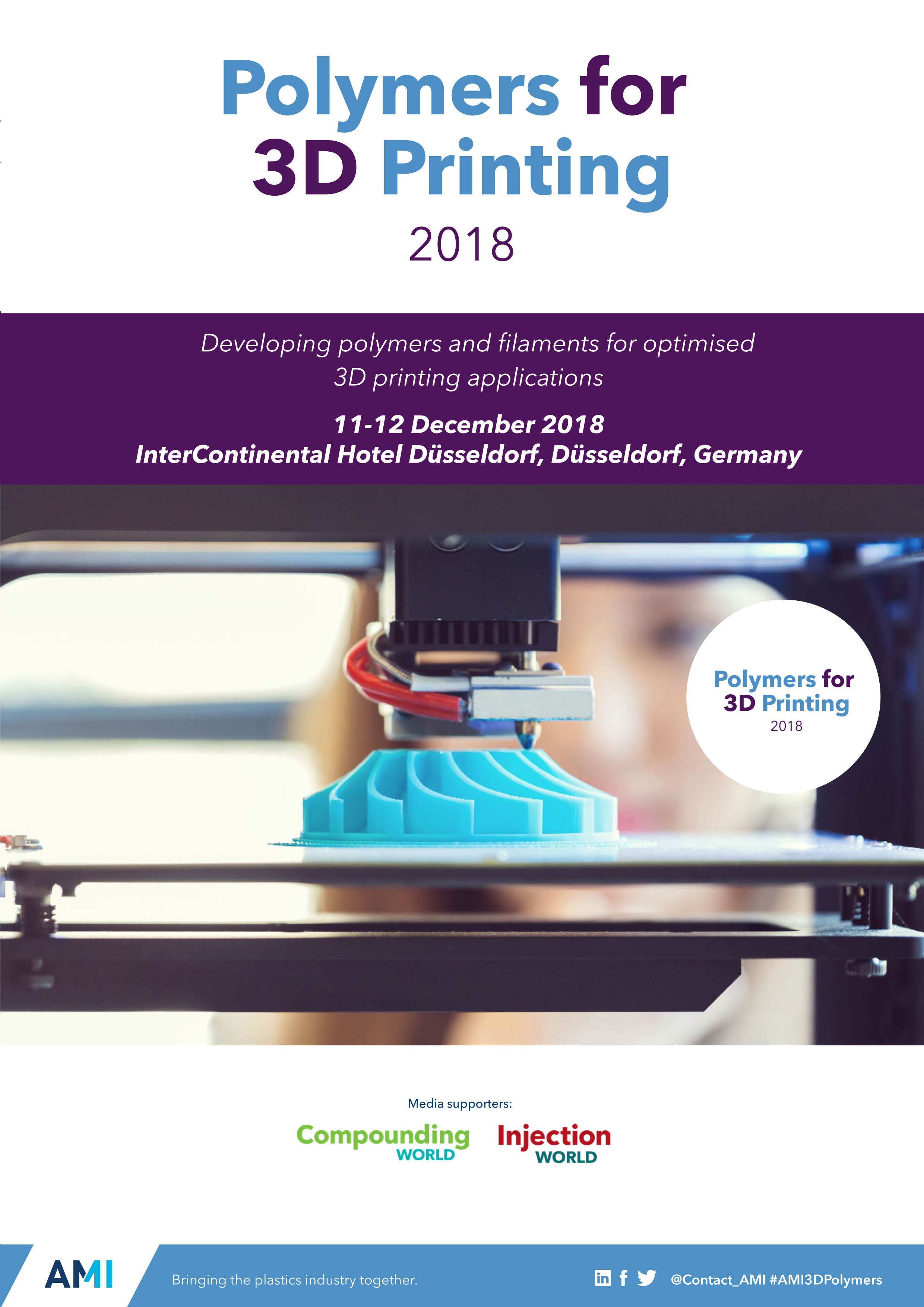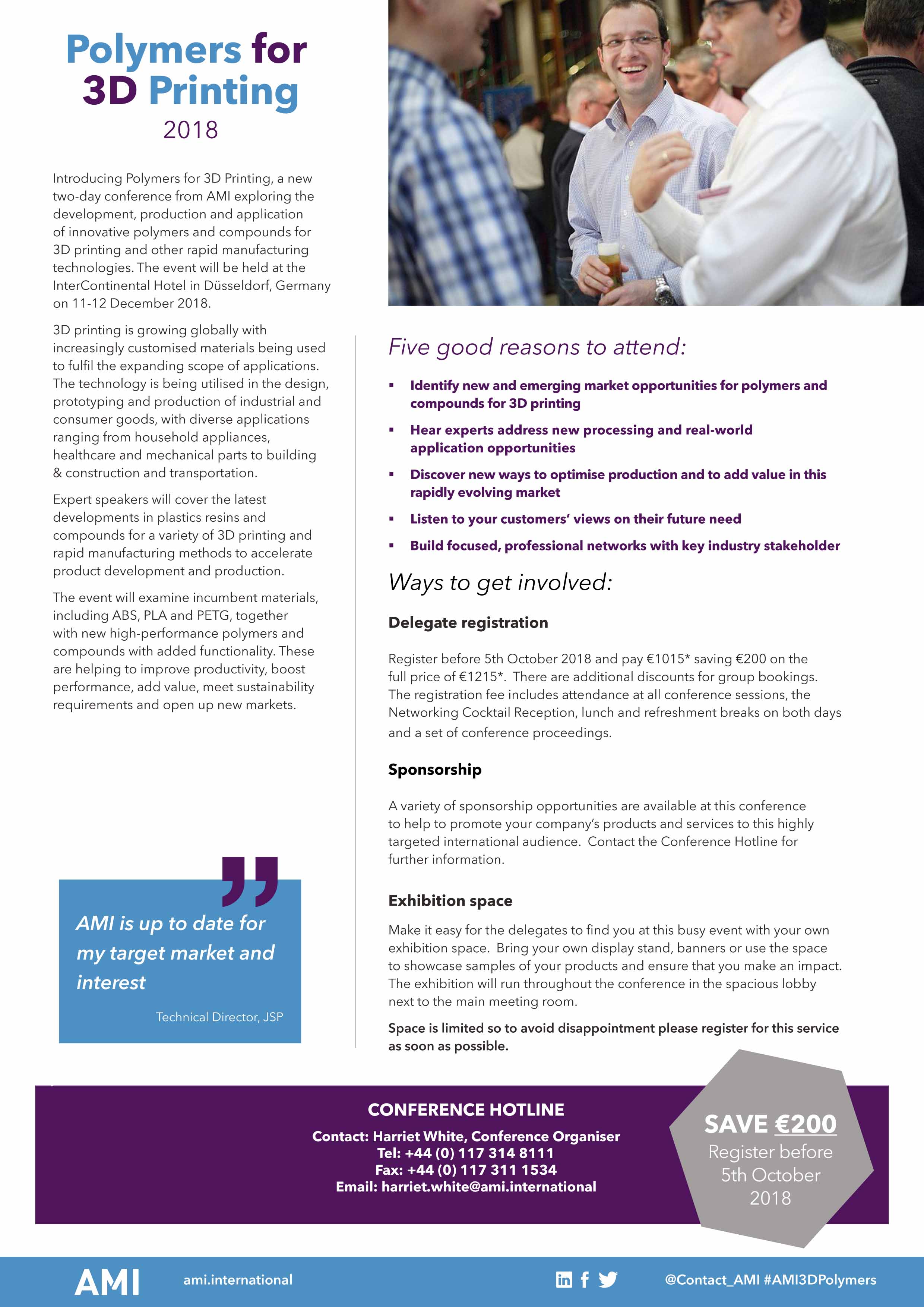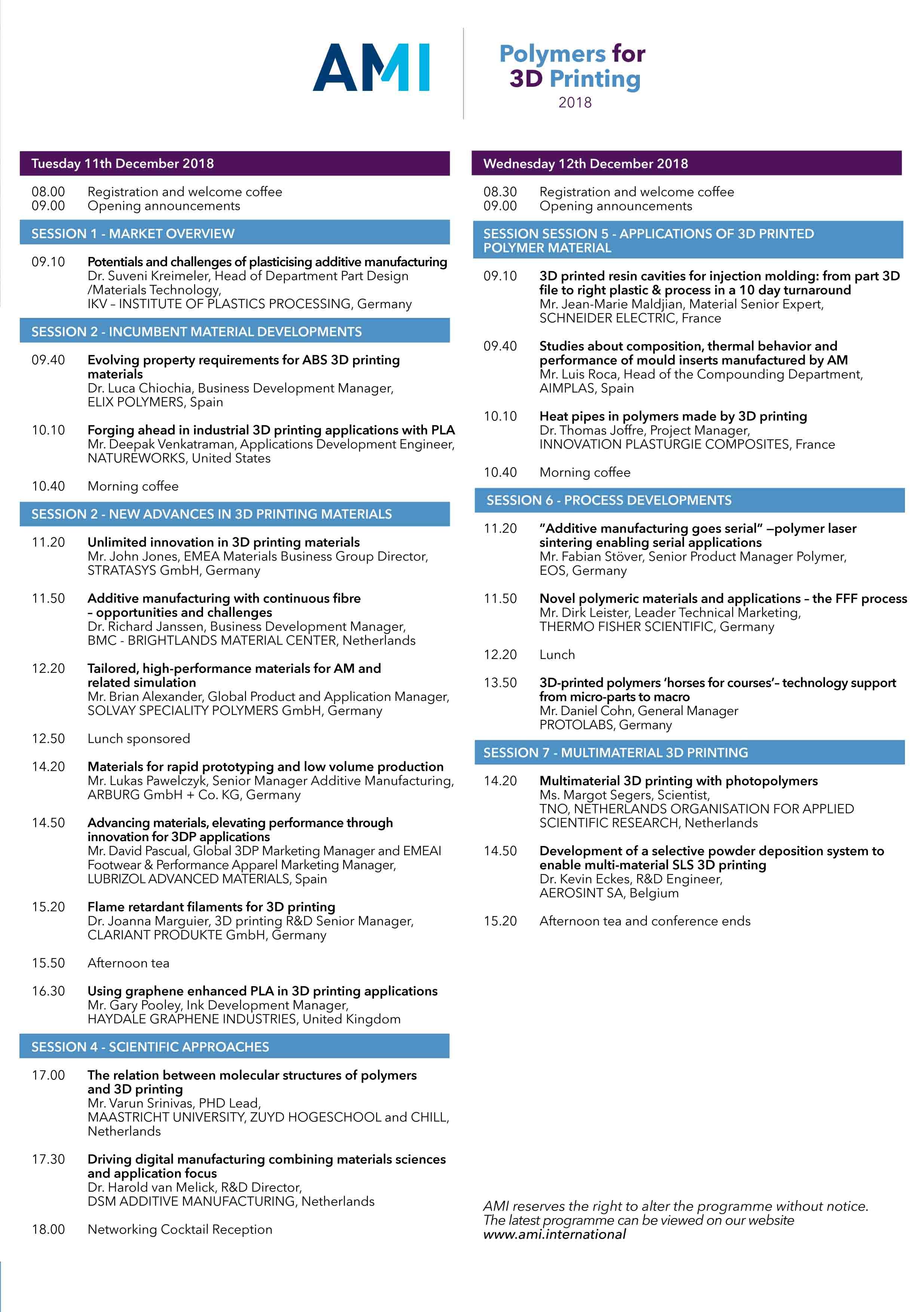 3D printing is growing globally with increasingly customised materials being used to fulfil the expanding scope of applications. The technology is being utilised in the design, prototyping and production of industrial and consumer goods, with diverse applications ranging from household appliances, healthcare and mechanical parts to building & construction and transportation.
Expert speakers will cover the latest developments in plastics resins and compounds for a variety of 3D printing and rapid manufacturing methods to accelerate product development and production.
The event will examine incumbent materials, including ABS, PLA and PETG, together with new high-performance polymers and compounds with added functionality. These are helping to improve productivity, boost performance, add value, meet sustainability requirements and open up new markets. Speakers will also analyse the rapidly evolving materials demands of the 3D printing industry and identify new market opportunities.
The conference will provide valuable information and contacts for anyone involved in the development of specialised polymers for 3D printing, the extrusion of filaments, or the rapid production of prototypes or finished products.
In addition to the busy programme of informative presentations, the event will provide excellent networking opportunities during the refreshment breaks and evening drinks reception, which will take place in a dedicated exhibition area.
Source: AMI International