Arburg at TCT Asia 2020: Freeformer 300-3X in Asia for the first time
Market premiere in Asia: Freeformer 300-3X for resilient hard/soft combinations with support material
Component diversity: Sealed TPU hoses, electrically conductive strain gauges, Ultem toothed wheels and more
Interactive stations: Visitors can test part quality for themselves
Lossburg, Germany, 18/12/2019
From 19 to 21 February 2020, Arburg will present its portfolio for industrial additive manufacturing at the TCT Asia in Shanghai, China. At stand E25 in hall W5, visitors will be treated to a premiere on the Asian market: A Freeformer 300-3X will be in "live" action, producing complex functional parts in a resilient hard/soft combination with support structure. The second machine exhibit, a Freeformer 200-3X with two discharge units, will process semi-crystalline material using the Arburg Plastic Freeforming (APF) process. Visitors can expect to see a broad range of components and test the quality and functionality of selected APF products for themselves at interactive stations.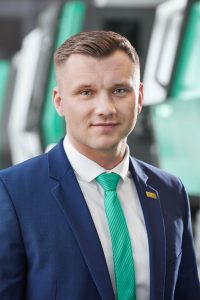 "Interest in our unique APF process is so high on the Chinese market that we are now cooperating with trading partners to sell our Freeformer. We are expecting great interest and many concrete project enquiries in 2020, similar to our trade fair premiere last year," says Zhao Tong, Managing Director of the Arburg organisations in China, about his expectations of TCT Asia 2020. "We are proud to present our large Freeformer 300-3X in Asia for the first time," adds Lukas Pawelczyk, Head of Freeformer Sales at Arburg. "We have also put together a wide variety of components to demonstrate the entire range of the Arburg Plastic Freeforming process to trade visitors."
Freeformer 300-3X for complex functional parts
The large Freeformer 300-3X can process three components, enabling industrial additive manufacturing of complex functional parts in resilient hard/soft combinations with support structure. To date, this is unique within the industry. In addition, the large machine offers more space (up to 234 x 134 x 230 millimetres), higher temperatures in the build chamber. In addition, it is possible to automate the additive manufacturing process and integrate the Freeformer in IT-networked production lines.
Advances in Freeformer machine technology
The APF process represents an intriguing complementary manufacturing technology for the production of functional plastic parts. Overall, the Freeformer excels above all in medical technology, in the processing of FDA-approved original materials, in additive manufacturing of resilient components in hard/soft combinations and in products made of soft materials. The open system allows properties such as density and filling degree to be varied and selectively influenced even within a component.
In addition to the Freeformer 300-3X, which is now also available in a high-temperature version with a build chamber that can be heated up to 200 degrees Celsius, Arburg is continuously enhancing the proven Freeformer 200-3X. It is now equipped with the same new discharge unit as its larger counterpart. The one-piece nozzle system is easy to replace as and when required. An extensive software update is also being made available. In Shanghai, the second exhibit will process semi-crystalline plastic granules.
Exciting component samples and interactive station
Drawing on select components from its range, Arburg will be demonstrating at the TCT Asia 2020 just how versatile its Freeformer machines are in practice. For now, only APF is capable of processing very soft original TPE, which is found in items such as sealed bellows. Other exhibits include a fibre-reinforced hand orthosis that can be dimensioned to suit individual patients and technical components made of Ultem 9085 high-temperature plastic, which are suitable for aerospace and railroad transport applications. This flame-retardant original material is used to manufacture toothed wheels and spring elements, for example. A flexible, black connection hose made from TPU Desmopan 9370 AU is already being used as a functional prototype in engine compartment cooling systems by a well-known German car manufacturer.
At three interactive stations, visitors will be able to handle different components and evaluate their functionality and quality for themselves. Arburg's strain gauges made from soft TPU material (Desmopan), carbon elements and an embedded LED represent products that are entirely new innovations in the world of additive manufacturing. These two-component functional parts are both flexible and electrically conductive. The LEDs light up at different levels of brightness according to the strain, i.e. the electrical resistance that is exerted.
About Arburg
The German family-owned company Arburg is one of the world's leading manufacturers of plastic processing machines. The product portfolio encompasses Allrounder injection moulding machines with clamping forces of between 125 and 6,500 kN, the Freeformer for industrial additive manufacturing, plus robotic systems, customer and industry-specific turnkey solutions, and further peripheral equipment.
Arburg has its own organisations at 34 locations in 26 different countries and, together with its trading partners, is present in more than 100 countries. This creates an international sales and service network that allows the company to provide first-class customer support on the ground. Production takes place exclusively at the parent company in Lossburg, Germany. Of a total of roughly 3,200 employees, around 2,650 work in Germany. About 550 further employees work in Arburg's organisations around the world. Arburg has triple certification according to ISO 9001 (quality), ISO 14001 (environment) and ISO 50001 (energy).
Further information about Arburg can be found at www.arburg.com.