Assembled in the mould: Allrounder More produces 2-component parts cost-effectively
Arburg shows how time and costs can be saved by integrating functions, using the example of Luer connectors for the pharmaceutical industry. The two-component closures are produced by an Allrounder More 1600 with a 4+4-cavity mould from Arburg's partner Braunform and handled by a Yaskawa six-axis robot.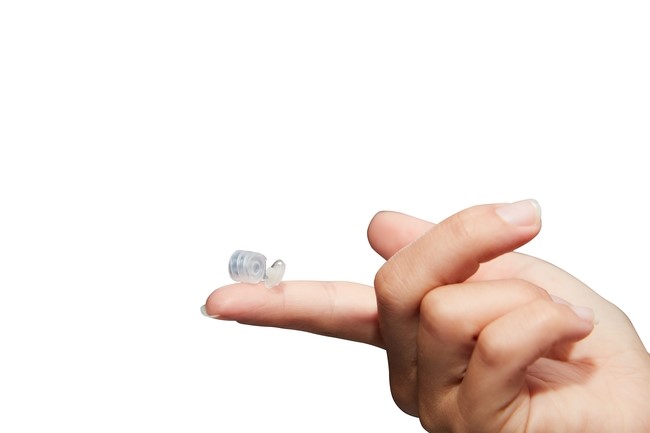 Precision and a delicate touch are required when injection moulding the Luer connectors on an Allrounder More 1600: the shot weight of the soft TPE component is only 0.05 grams.
When injection moulding ready-to-use Luer connectors, a delicate touch and precision are required: the part weights of the PP and TPE components are only 0.2 and 0.05 grams respectively. Four servo-electric axes from Arburg's sister company AMKmotion control the internal mould sequences for core-back, lifting the lid, capping the closures and unscrewing the Luer threads. The compact design allows a high number of cavities in a small space.
The modular and production-efficient More series is specially designed for multi-component injection moulding. Allrounder Mores can be flexibly adapted to the specific customer and market requirements. They offer more space for larger moulds and a usable ejector stroke, more modularity during assembly, as well as ease of use and simple maintenance.
A Yaskawa six-axis robot that can be programmed directly via the Gestica control system will be presented for the first time at the trade fair. The fully control-integrated industrial robot is an addition to Arburg's automation range. For the trade fair application, it removes the finished parts and feeds them to a camera inspection before they are deposited separately by mould cavity.
About Arburg
German family-owned company Arburg is one of the world's leading manufacturers of plastic processing machines. Its product portfolio encompasses Allrounder injection moulding machines with clamping forces of between 125 and 6,500 kN, the Freeformer for industrial additive manufacturing and robotic systems, customer and industry-specific turnkey solutions and further peripheral equipment.
An international sales and service network ensures first-class customer support at a local level: Arburg has its own organisations at 34 locations in 25 different countries and, together with its trading partners, is represented in more than 100 countries. Its machines are produced exclusively at the company's German headquarters in Lossburg. Of a total of roughly 3,500 employees, around 2,900 work in Germany. About 600 further employees work in Arburg's organisations around the world. Arburg has triple certification, in accordance with ISO 9001 (quality), ISO 14001 (environment) and ISO 50001 (energy).
Further information about Arburg can be found at www.arburg.com