Biesse at K 2019: A full range of integrated technological solutions.
Düsseldorf, 17 October 2019 – Biesse presents a full range of integrated tech solutions for multiple sectors at K, the No. 1 Trade Show for plastic and rubber in the world, hosted in Düsseldorf from 16 to 23 October.
K is the most important trade show for the sector globally and is held every three years. The previous edition featured 3,200 exhibitors from 61 countries, with 173,000 m² of net exhibition space. The most innovative technologies made in Biesse, designed for every phase in the machining of technological materials, will be available for participants from all over the world.
BIESSE ADVANCED MATERIALS
Biesse Advanced Materials is the business division of the Biesse Group – an Industrial Group and leader in technology for the machining of wood, glass, stone, metal and technological materials – that focuses on the machining of advanced materials, composites and thermoformed materials. The Group, which was founded in Pesaro in 1969, has been listed in the STAR segment of the Italian Stock Exchange since 2001 and consists of 4 main business divisions covering the group's four brands: Biesse, Intermac, Diamut and HSD.
Biesse Advanced Materials offers solutions for partners' needs, a wide range of high-quality services, and solutions for the aerospace, nautical, motor sport, defence and wind energy industries.
Backed by extensive experience – this year marks it's 50th anniversary – and by the strength of an Industrial Group with 4,400 employees around the world, the Biesse division for advanced materials stands out for its Research & Development, its dedicated technical office and its strong sales and service presence, with 39 branch offices. The cutting-edge innovation Biesse is known for derives directly from the high-tech solutions used in its products, as well as from the Group's capacity and drive to invest in skilled human capital and the desire to expand and add to the company's range and experience.
"The experience of a large Industrial Group, the strength of a distribution network like no other, the skill of a team that unites research and innovation: the Biesse Advanced Materials division stands out for quality, precision and technology, key ingredients that can make the difference in a new and competitive environment", said Matteo Nazionale, Biesse Advanced Materials Business Manager, "thanks to our status as a large multinational Group, we can operate in a market that continues to grow, relying on the skill, innovation and experience that have always been an integral part of the Biesse Group's DNA", Nazionale continued.
AREAS OF APPLICATION
Biesse's Advanced Materials division has always been attentive to technological changes and to the machining needs of each material and offers complete solutions for specific sectors including the automotive, aerospace, defence, naval, transportation, construction, wind energy and health industries.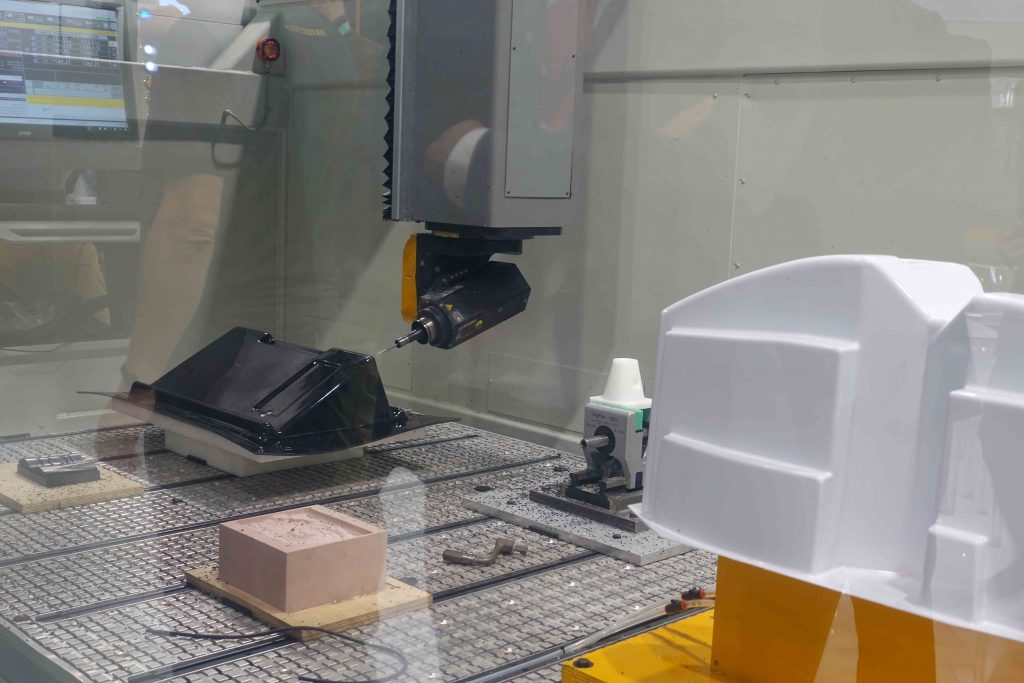 THE TECH SOLUTIONS
The full Advanced Materials range, specifically designed for the machining of advanced materials, composites and thermoformed materials, consists of cutting-edge machines including machining centres, panel saws, waterjet cutting systems and sanders and thermoformers.
Visitors to K will be able to see live demos featuring the MATERIA CL, a machining centre for the machining of thermoformed materials and shaped pieces, of average size and capable of guaranteeing ultimate precision; and the ROVER PLAST A SMART FT, for honeycomb and fibre materials used in the aerospace industry. Biesse offers its customers specific solutions for the automation of machining processes for plastics and composite materials.
Of the panel saws in the Biesse range, the event will feature the SELCO PLAST WN7, which stands out for its elevated performance in an increasingly reduced time span, particularly suitable for the needs of medium and
large industries. Finally, for the cutting of very thick plastic materials, the TERMA thermoformer for the thermoforming of automotive components will be on display.
The K trade fair in Düsseldorf will provide all visitors with the opportunity to gain first-hand experience of Biesse's cutting-edge technology, and to witness the commitment and passion with which the Group reaches out to its customers, offering solutions which can reduce costs whilst improving working standards and conditions and optimising processes. Biesse at K, 16-23 October 2019: 50 years of technological solutions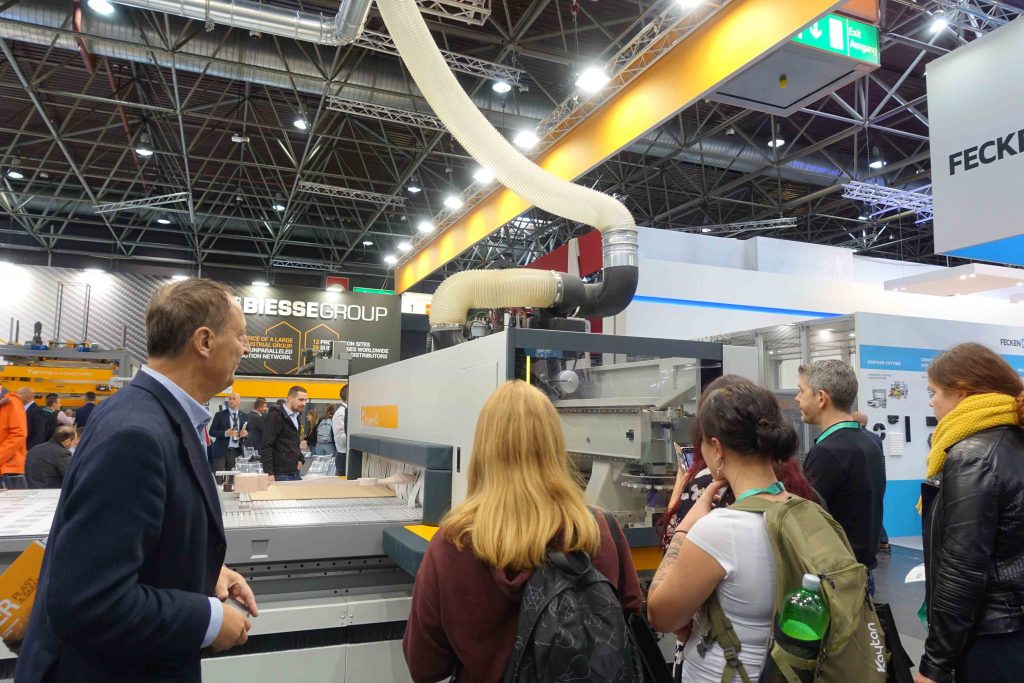 BIESSE S.p.A.
Biesse Group is a global leader in technology for processing wood, glass, stone, plastic, and metal. It designs, manufactures and distributes machines, integrated systems and software for manufacturers of furniture, door/window frames and components for the construction, ship-building and aerospace industries. It invests an average of €14 million per year in R&D, boasting over 200 registered patents. The company operates through 12 industrial sites, 39 branches, and 300 agents and selected dealers, exporting 90% of its production. Its customers include some of the most prestigious names in Italian and international design. Founded in Pesaro in 1969 by Giancarlo Selci, Biesse SpA has been listed in the STAR segment of the Italian Stock Exchange since June 2001, and is currently included in the FTSE IT Mid Cap index. It currently has 4400 employees worldwide.
Press release from BIESSE S.p.A.