Fakuma 2017 – Innovation Driver with Practical Touch
Fakuma Anniversary with Top Marks in All Categories
Frickenhausen/Friedrichshafen, 23 October 2017 – More exhibitors, more exhibition floor space, more expert visitors – all involved parties were highly satisfied: the autumn industry meet held in Friedrichshafen on Lake Constance where Germany, Austria and Switzerland meet vibrantly continued to ride its wave of success at the 25th Fakuma international trade fair for plastics processing!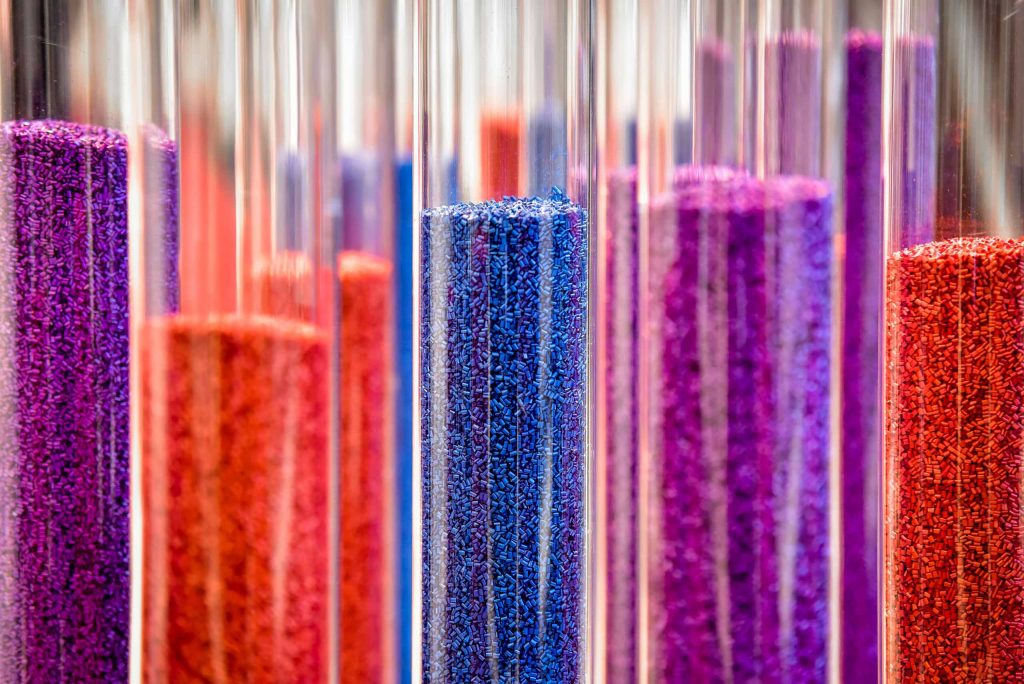 Under the banner of the #celebratefakuma hashtag, private trade fair promoters P. E. Schall GmbH & Co. KG, venue operators Messe Friedrichshafen and not least of all the 1889 exhibitors from 38 countries once again celebrated Fakuma as a "plastics marketplace with family atmosphere", as the spokesperson of the Fakuma exhibitor advisory committee, Sandra Füllsack, expressed it so affectionately and appropriately during her statement on the occasion of the opening press conference on the first day of the event.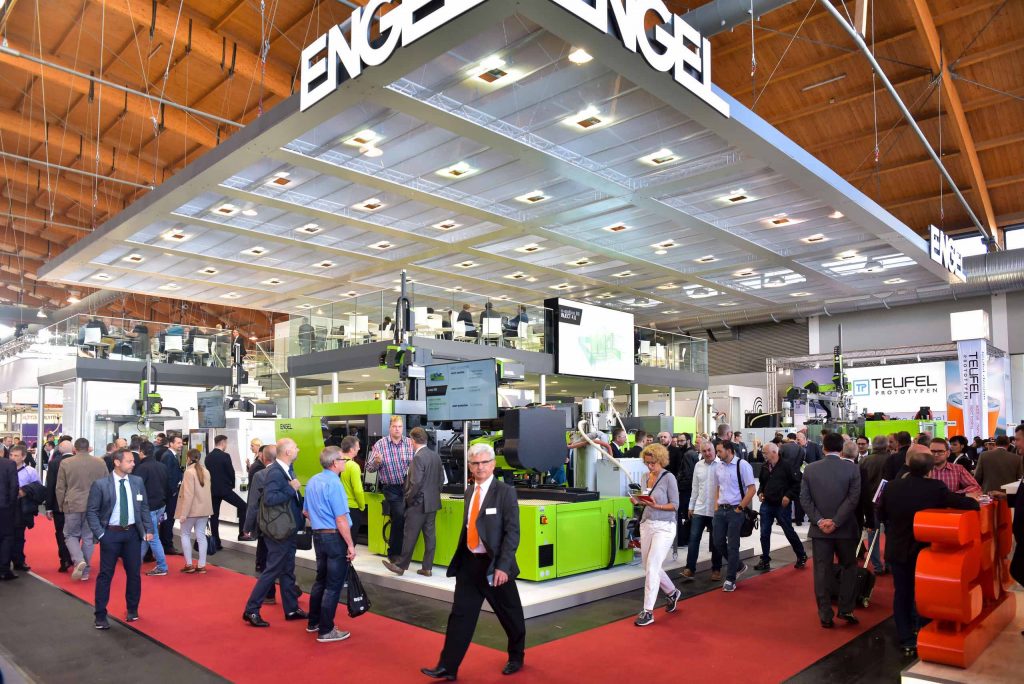 Like hardly any other trade fair, the 25th Fakuma in 36 years also represents the development of German, European and, in the end, global plastics technology. Launched in 1981 with 60 exhibitors on 43,000 square feet of exhibition floor space, Fakuma now ranks second place throughout the world in the field of industrial plastics processing and the presentation of the necessary process sequences. Impressive numbers such as 1889 exhibitors and well over 915,000 square feet of overall exhibition floor space, as well as 48,375 expert visitors at this year's event substantiate the steady upward trend of plastics technology and Fakuma as an information and business platform at the heart of the market.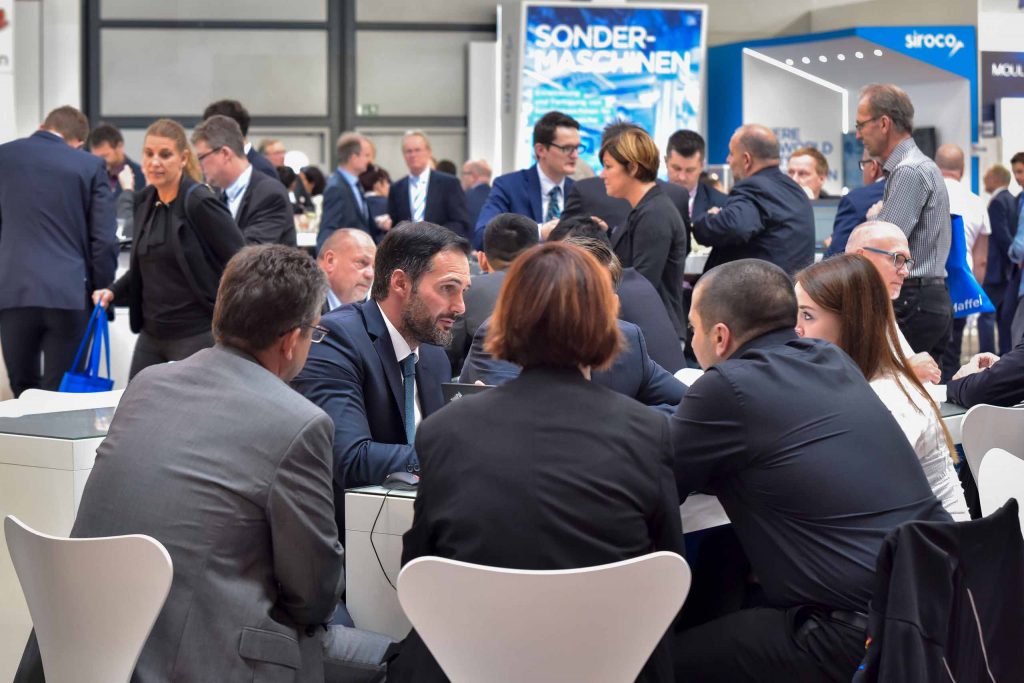 And the advancement of the internationalisation of plastics business is just as impressive as well: in 1981, seven of the sixty exhibitors came from outside of German, and this year 783 of 1889 came from outside of German. Current worldwide offerings for injection moulding machines, extrusion systems, thermoforming technology, additive manufacturing, tooling systems, materials and plastic parts attracted the interest of 48,375 expert visitors from 128 countries this year, which in turn allows one to draw the conclusion that the technologies, processes, materials and solutions presented at Fakuma function as a sort of innovation motor for the global plastics processing industry.
An active focus on users and customers based on concentrated competence and empirical know-how combined with a wealth of information covered by the 38 presentations held by renowned speakers at the exhibitor forum during the four days of the trade fair – this year as well, Fakuma lived up to its reputation as a sales-promoting transfer pool which mediates between supply and demand. Beyond this, Fakuma plays an important driver role with its special offerings covering all aspects of recruiting, training and continuing education which are actively supported by industry institutions as well as market leading companies.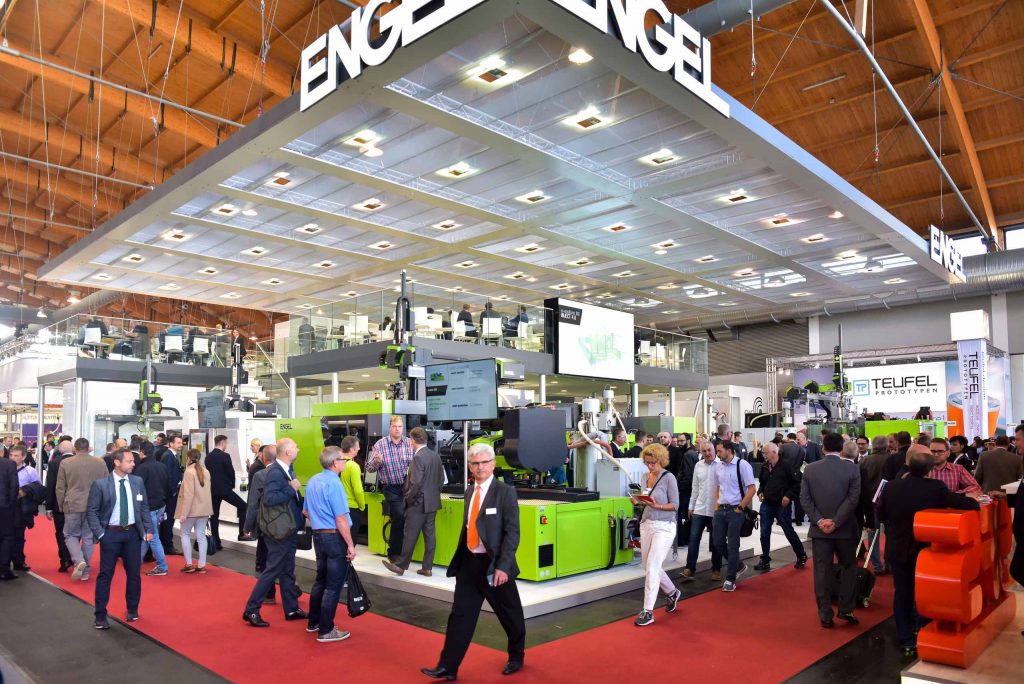 And the same applies to the Fakuma international trade fair for plastics processing where the initial unveiling of technology, process, tooling and product innovations is concerned. Numerous renowned and above all market leading companies select the respective Fakuma sessions in order to premiere their latest worldwide and European innovations, in order to obtain unfiltered feedback in direct contact with a global expert audience. Amongst other firsts, system and standalone solutions in the fields of lightweight design, additive manufacturing and digitalisation, as well as Industry 4.0, were included in this category at Fakuma's anniversary edition in 2017, which are of decisive significance not only for Germany as a plastics technology location, but rather worldwide for all industry players.
The 26th Fakuma international trade fair for plastics processing will take place at the Friedrichshafen Exhibition Centre from the 16th through the 20th of October, 2018.
Press release/ Photos : Fakuma Messe