FARREL POMINI TO DISPLAY COMPOUNDING SYSTEMS APPLICATIONS EXPERTISE AT K 2019
Ansonia, CT USA (July 31, 2019) . . . FARREL POMINI, a global leader in the research, development and manufacturing of compounding systems, will display its solutions for a broad range of applications at K 2019.  The company will exhibit along with its parent company, HF MIXING GROUP in Hall 9, Stand A24.
The theme of the FARREL POMINI stand at K 2019 is 'applications expertise'.  The company will show interactive stations that demonstrate its expertise in processing a variety of highly-filled polymers and formulations including:
Biopolymers
Flooring
PVC
Flame Retardants
White Masterbatch
Black Masterbatch
Calcium Carbonate
"We're focusing on our applications expertise this year because we want visitors to see the breadth of our experience," said Paul Lloyd, Business Unit Director at FARREL POMINI.  "We specialize in helping customers solve complex challenges and improve their compounding operations in a wide variety of markets.  Our recent work has produced breakthroughs in numerous applications, including some exciting developments in biopolymers."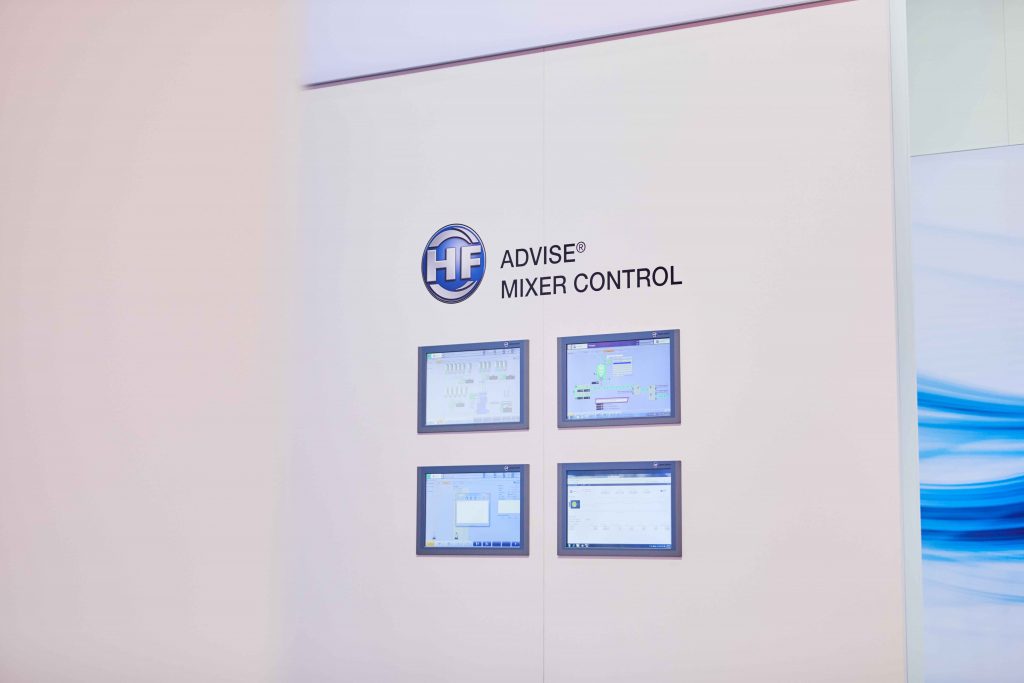 FARREL POMINI will feature a Compounding Tower display at its stand, with a live Synergy™ Control System demonstration.  The Synergy™ Control System features include:
Control of feed system from operator touchscreen
Integrated control of support equipment upstream and downstream
Automatic start-up of downstream process
Automatic shutdown under normal and fault conditions
Remote monitoring and support capability
PLC-based with touchscreen HMI
Expandable to supervisory system (SCADA)
FARREL POMINI'S parent company, HF MIXING GROUP, strategy has a clear focus for mixing room systems for the polymer processing industry, such as technical rubber applications, all delivered from one entity. Rather than the delivery of individual machinery for mixing applications, the market requires a concept for entire system solutions which not only include machines and modules, but also automation and auxiliary products integrated into one system. The HF MIXING GROUP's strategy is to provide complete and sustainable mixing solutions.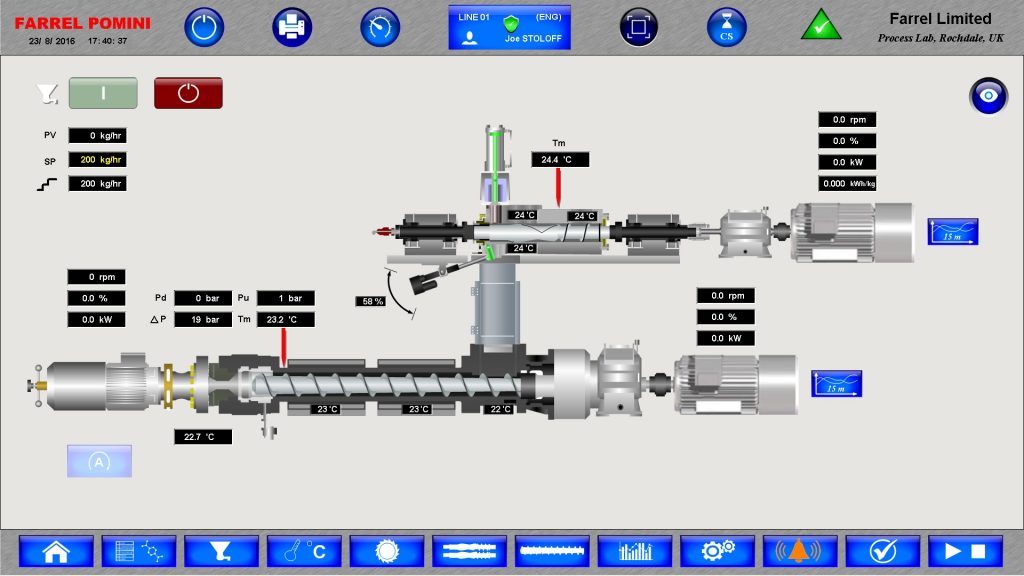 The HF MIXING GROUP will show its new ADVISEÒ 4.0 Mixing Room Automation solution at K 2019.   ADVISE® 4.0 is a modular and scalable system for mixing room automation. It covers every process within a mixing room: from the raw materials storage, the computer-controlled, manual and fully automated weighing of small components, the mixing process, downstream equipment and storage of mixtures. State-of-the-art automation systems are available for individual areas and machines. Separate applications can be selected according to requirements and merged together into a single automation system. Standard interfaces within mixing room automation systems enable easy connection to ERP systems and laboratory equipment.
About FARREL POMINI 
In 2010, Harburg-Freudenberger Maschinebau GmbH, Farrel Corporation and Pomini Rubber & Plastics Srl integrated to form HF MIXING GROUP. FARREL POMINI was established in 2011 to focus expertise in the continuous mixing equipment sector of the HF MIXING GROUP member companies.  As separate companies, Farrel Corporation and Pomini Rubber & Plastics Srl possess over 100 years of collective experience in the polymer processing industry.  The company is a global leader in the research, design and manufacturing of continuous mixing systems for the polymer processing industry covering an extensive range of applications.
For more information on FARREL POMINI visit the company's website at www.farrel-pomini.com.