hotset broadens its management team and synchronizes business activities
"Customer satisfaction is our core value"
With the appointment of Sven Braatz as new Head of Sales and Head of Business Development, temperature control systems manufacturer hotset strengthened its management team a few days ago. Among the primary tasks of the 44-year-old industry expert will be to synchronize the sales structures of the Lüdenscheid-based company with its high pace of innovation. Find out here just what levers the new hotset manager will be setting in motion to achieve this.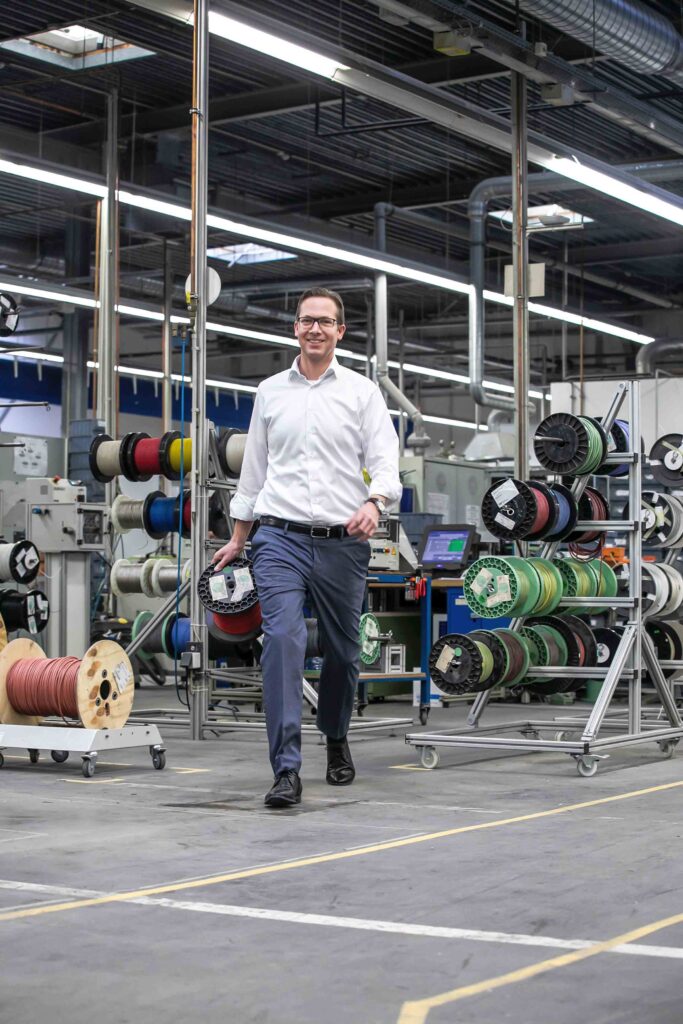 Mr. Braatz, who or what brought you to hotset in Lüdenscheid?
Braatz: Having been born and raised in Lüdenscheid, I have been familiar with the company name since my childhood. Throughout my professional career, I have encountered the company's heating elements and thermal sensors time and again. This has been the case with increasing frequency, ultimately in my last position as sales manager and project manager of a well-known manufacturer in the silicone industry. Here, hotset is considered an established premium supplier that stands for quality that is "Made in Europe". When I then learned that CEO Ralf Schwarzkopf wanted to strengthen his management team, I did not hesitate for long…
…and as Head of Sales, you are now also a member of the hotset management team.
Braatz: That's right. In this role, I will have the opportunity to contribute my share to hotset's enormous innovation potential, which will be unleashed to an even greater extent than before and with significant annual growth leaps. I can contribute my commercial and technical know-how as well as my experience in sales management and marketing.
Where in the company structure will you start?
Braatz: hotset has positioned itself quite strongly from a technological point of view, especially in the recent past. When it comes to developing new products and systems, we have a very high level of innovative strength and very short innovation cycles. This is evident, for instance, in the many product launches of recent months, the rapid further development of variothermal mold temperature control with the Z-system, and the commissioning of the system center for temperature control technology. All of this reflects an extremely vibrant environment for innovation. And from what I know, our engineering department is already working on further ideas in the pipeline. All of this is putting pressure on the sales department, which has to keep up with this fast pace of innovation. This is where I see the primary need for action.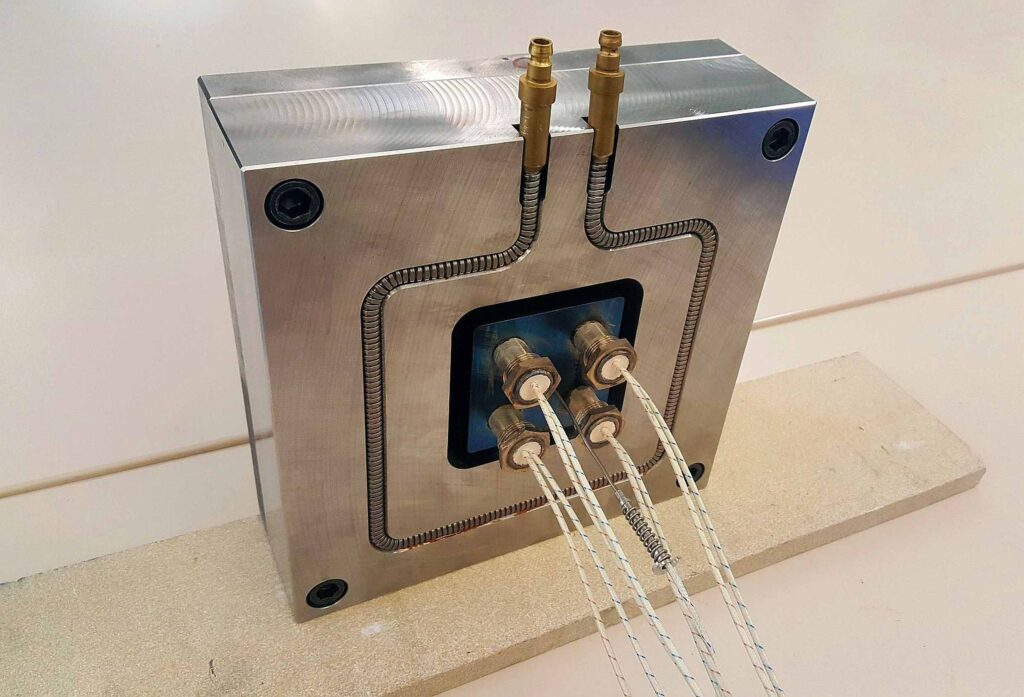 The tempflex temperature control channel from hotset is a corrugated hose product made of stainless steel for the rapid realization of temperature control in molds. Thanks to reversible flexibility, it is possible to freely layout even near-contour cooling and heating channels.
What specifically can we expect to happen?
Braatz: As a manufacturer of heating elements, thermal sensors, control technology and temperature control solutions, hotset has been very successfully playing the triad of component supplier, system developer and project partner for many years. Our sales department communicates all three of these spheres of activity to resellers and dealers as well as to OEMs and bulk buyers, and also to special project customers – both at home and abroad! That in itself is a truly gargantuan task. Especially given the fact that each of these customer groups has its own expectations and demands and therefore requires a different method and intensity of approach and support. In addition to the high pace of product development, this is the second factor that is now becoming more and more relevant in terms of sales structures.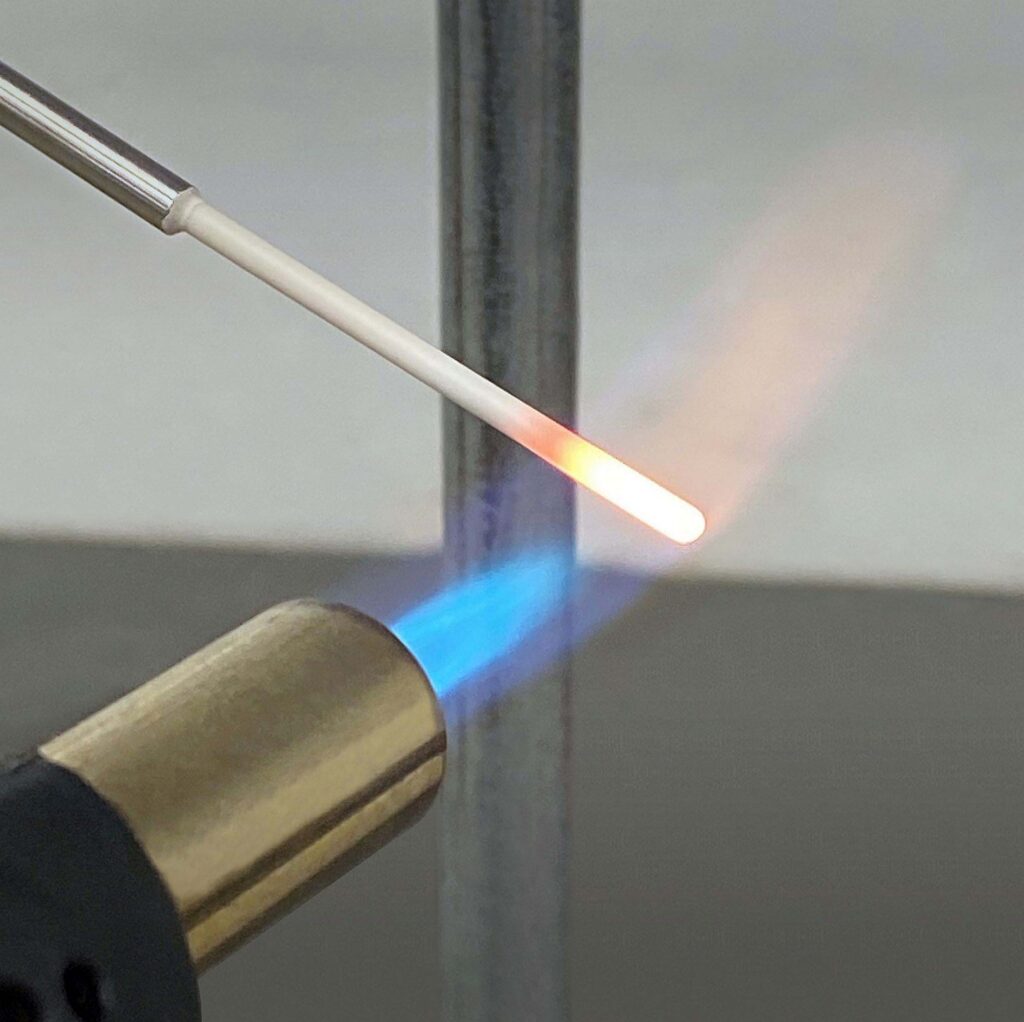 The HT1600-P platinum sensor from hotset is designed for use in high-performance ranges of contacting high temperature measurement. It is available in series as temperature sensor in straight design (DIN EN 50446), as thermocouple with wire pair (DIN EN 60584/ ANSI 96.1) and as sheathed thermocouple (DIN EN 61515).
So the challenge is to reconcile hotset's sales organization with the company's high pace of innovation?
Braatz: Yes, especially since the third pressure factor is that current demand is fueling the expansion momentum of all three business units. So we have to avoid a scenario in which the sales department is bogged down between the growing demands and loses its previous efficiency. This would slow down our growth and make it more difficult to break into new areas of business. We have to make sure that our innovative spark ignites better and better in the market.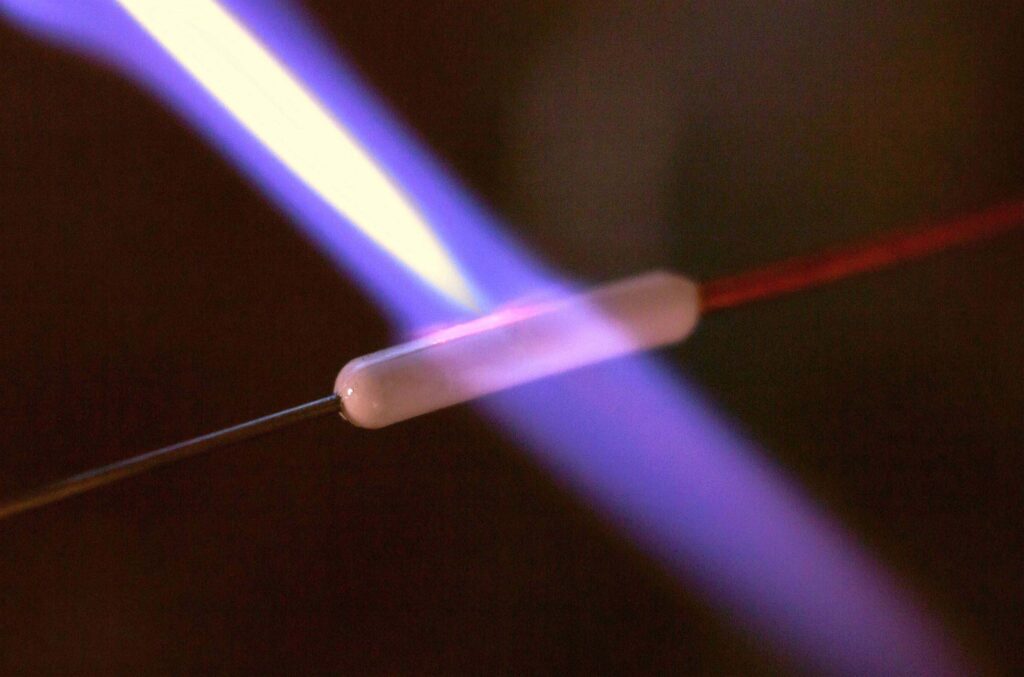 Thanks to its heat resistance of up to 400° C and a tensile strength of more than 120 N, hotset's connection sleeve HPS 400 provides thermal sensors at the transition from the measuring tip to the compensating leads with high thermal and mechanical stability
That sounds quite complex. How do you intend to go about dealing with it?
Braatz: We have already defined the most important areas of responsibility, and we are currently in the process of subjecting structures and processes to systematic detailed analysis. This process already indicates that we will probably only have to realign a few sub-aspects. Strategically, I see hotset in an outstanding position. The company offers the best conditions for further, determined expansion – both nationally and internationally.
Can you share your thoughts with us about this?
Braatz: I don't want to get ahead of myself. But it is apparent, for example, that some very effective sales processes are not yet being implemented holistically, that some interfaces between sales and production could be better adjusted, and that some regional responsibilities could be assigned more cleverly. We will largely free up management from temporary sales tasks. And since we are now working at the highest level in the use of digital media, we will attach even greater importance to this aspect.
At hotset's System Center for Industrial Temperature Control (SIT), injection molders and moldmakers can get first-hand information regarding the performance of the Z-system for partial-cycle cavity temperature control.
And how quickly will this be perceived by customers?
Braatz: Very quickly! Because while our measures are in the process of being implemented, both communication and the efficiency with which we approach customers will improve significantly. We will also intensify business relations with our trade partners. And in the project business, personnel continuity has the very highest priority for us. In the future, those who work with hotset should benefit even more from our innovative force and the creativity of our engineering teams. Ultimately, the satisfaction of our customers is the central value by which we want to be measured.
And what are your long-term visions as Head of Business Development?
Braatz: First, I will position hotset's national as well as international sales engine as a flexibly controllable and resilient constant of the company to meet the challenges of the future. Based on our growth course to date and within the framework of our three-pronged strategy, the objective is to be able to develop new business areas more quickly and sustainably and to gain new customer groups. The central momentum I have in mind is to optimize the feasibility of customer requirements and to improve hotset's customer orientation in breadth and depth. In support of this, we will significantly expand the company's online presence across all sales channels and in the B2B-relevant social media areas.
Mr. Braatz, thank you for the interview.
Contact point for moldmakers and injection molders
hotset opened the System Center for Industrial Temperature Control (SIT) in mid-2020. This is the world's first technical center for comprehensive demonstration of the Z-System for partial-cyclic cavity temperature control in injection molds. The dynamic high-speed process is recognized as a ground-breaking further development of variotherm mold temperature control and is used by a large number of plastics processors in the consumer and automotive industries. At the hotset technical center, the Z-System can be demonstrated in action both as a stand-alone or retrofit solution and in the integrated variant in an 80-ton injection molding machine from ENGEL. The test scenario can be adapted to the customer's individual requirements.
Hotset GmbH, Lüdenscheid
Controlled Energy Flow
Hotset GmbH, headquartered in Lüdenscheid, is one of the leading international manufacturers of industrial heating elements, temperature sensors and temperature control technology. The company was founded in 1973 and today employs a total of 350 people at six locations in Lüdenscheid (headquarters), Malta, Georgia (USA), Singapore, Suzhou (China) and Bidadi (India). Hotset GmbH is certified according to DIN EN ISO 9001:2015.
Against the background of its successful components business hotset serves many customers with innovative product and system solutions around the industrial heating and heating technology. The main sales areas of the company are plastics processing, toolmaking, foundry, food and packaging technology as well as hot runner technology. In many areas hotset is regarded as a technology leader that provides its customers with a decisive competitive advantage with innovative problem solutions. International project business and the takeover of complete value chains from customers (outsourcing) are currently gaining in importance for hotset.
The business activities of hotset range from development and production to after-sales service. In addition to the production of numerous standard and series products, the realization of intelligent customer and application-specific solutions is in the focus. On the basis of its engineering know-how and with the objective of making the right temperature available at the right place and at the right time within industrial processes, the company is currently opening up numerous new areas of application.
Since 2020, hotset has been operating the system center for industrial temperature control technology (SIT) in Lüdenscheid.
For more information www.hotset.com