Interview with Daniela Dingfelder, COO of DEGUMA-SCHÜTZ GmbH
Way2K: Industry interviews in the lead-up to the K 2022 trade fair
"We are looking for ways to recycle rubber"
Ms. Dingfelder, is rubber sustainable as a material?
Both natural rubber and synthetic rubber have advantages and disadvantages in terms of sustainability. Both are indispensable in everyday life – for everyday goods such as shoe soles as well as in the construction industry, the automotive industry or tunnel construction. The negative aspects are that natural rubber is mainly obtained from monocultures, while synthetic rubber is based on fossil oil. We need rubber, but we want it to be sustainable. That's why for some time, we've occupied ourselves more intensely with recycling. Together with our customers, we are looking for ways to recycle the material and develop the right machines to do so.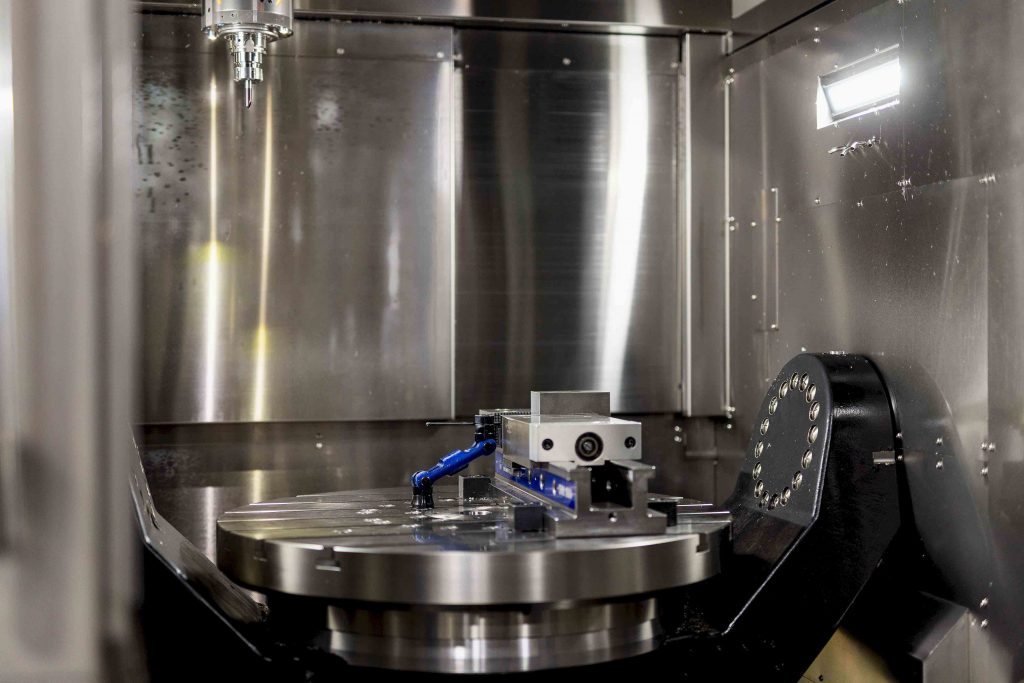 How much interest is there in that area?
Awareness of sustainability has grown enormously within the industry. We can see that in the number of projects that our sector alone is pursuing, as companies recognise their responsibility. At DEGUMA, we say, yes, we are building machines for rubber production and processing, but we see to it that we do so as sustainably as possible. For example, we have developed a new drive system that enables energy savings of up to 30 percent. We are also switching to a modular design, so that only components and modules need to be replaced rather than the entire machine.
DEGUMA is a specialist in retrofitting. Does this also contribute towards climate protection?
DEGUMA originally comes from the field of machine reworking. We have been working for years on making machines more energy-efficient when they are retrofitted, for example with our new drive system. This enables maximum torques to be achieved even at lowest speeds. One of our customers was able to save 100,000 kWh of electricity per year in production as a result. The machines are extremely durable. We currently have a machine from 1937 under revision. We can bring these machines up to current technical standards and return them to the market, where they can be used for many years to come. They are then very efficient, and raw materials for new machines are saved. But there are limits to what we can do in this field.
Which are those?
The market for rubber machines is growing. Since old ones last for a very long time, especially due to retrofitting, new machines also have to be built and sold. Many years will pass before they need to be overhauled. That's why we also build new machines, but here we work more sustainably from the outset.
DEGUMA is part of the AdaptAR project funded by the German Federal Ministry of Education and Research. What is it about?
It's about digitising technical operating instructions – with the help of digital twins and augmented reality. The goal is to always have all manuals up to date, something that is not possible in paper form. This has many advantages: for one thing, replacing paper saves valuable resources. In addition, we also want to address the shortage of skilled workers. This is because the instructions are available in several languages. This means that even a skilled worker who does not speak the language commonly used in his or her company can understand the instructions. Moreover, by creating a digital twin, errors can be detected more quickly. And finally, digitisation enables remote access to machines. This means that far fewer service personnel need to fly around the world, meaning further savings on CO2 emissions.
What role has DEGUMA taken on in this project?
Our role is to test everything in the application that has been developed. We make our processes available to feed the digital world with data first. We do that continuously. We have entered our data into an app. This app along with a tablet are delivered to customers together with the machines and ask them to just try it out. That works very well. Another advantage for us is that by means of the technical data, we are able to look more closely at the production cycle and make the machines more efficient and save energy.
DEGUMA is present in many countries. Is sustainability an issue for the west?
For companies in the western world, the goal of sustainability is often already predefined. The further east you go, the less this is an issue. The companiesthere first try to keep up with the market economically and undercut us on price. To do so, they have to produce as cheaply as possible. In emerging and developing countries, it will be years before sustainability has the same relevance as it does here. That's why we should seize the opportunity and establish ourselves as pioneers, because in the long term, the issue will affect economies worldwide.
Industry interviews on the road to the K:
The world is facing major challenges: Climate change must be fought; the environment must be protected, and resources must be conserved. It is also important to make good use of the opportunities offered by digitalisation. The plastics industry has a key role in this process because
plastics are ubiquitous in the world.
Climate protection, digitalisation and the circular economy are therefore also the three major topics at K 2022, the world's leading trade fair for the plastics industry. To get in the mood for the industry meeting in autumn 2022, the VDMA is letting representatives of the plastics machinery industry and all other stakeholders in the sector have their say through weekly interviews.
VDMA Plastics and Rubber Machinery
More than 200 companies are members of the trade association, covering over 90 percent of the industry's production in Germany. Ten percent of our member companies come from Austria, Switzerland and France. German member companies represent a turnover of 7 billion euros in core machinery and 10 billion euros including peripheral technology. Every fourth plastics machine manufactured worldwide comes from Germany in terms of value; the export quota is 70 percent. Ulrich Reifenhäuser, managing partner of Reifenhäuser GmbH & Co KG, is the chairman of the trade association.