Long-Fiber Thermoplastics 2019 Conference
AMI is holding its 1st US edition of Long-Fiber Thermoplastics 2019, a conference on LFT technologies and applications, on March 5-6, 2019 in Dearborn, MI, USA. Leading experts will examine the latest developments in materials, production techniques and end-use applications which are driving growth in LFT composites. 
LFTs combine high strength with low weight, making them an attractive alternative to metals and to more expensive polymers. Expert speakers will cover the latest applications of LFTs in the automotive industry, which remains the dominant end-use market, and in non-automotive sectors where the material's high-performance properties are driving rapid growth.
Long-Fiber Thermoplastics 2019 will bring together leading players in the LFTs industry, key players in the LFTs supply chain, and existing and potential end-users and processors to learn more about the utilisation, formulation and processing of these versatile, high performance and light weight polymer compounds.
In addition to two days of conference sessions, the event will feature a table-top exhibition and provide plenty of networking opportunities, including coffee breaks, lunches and an evening cocktail reception.
Long-Fiber Thermoplastics 2019 will provide the perfect forum to get an up-to-date view on market trends and growth opportunities of LFTs. Join key industry professionals from throughout the supply chain to explore the future of LFTs, and grow your network.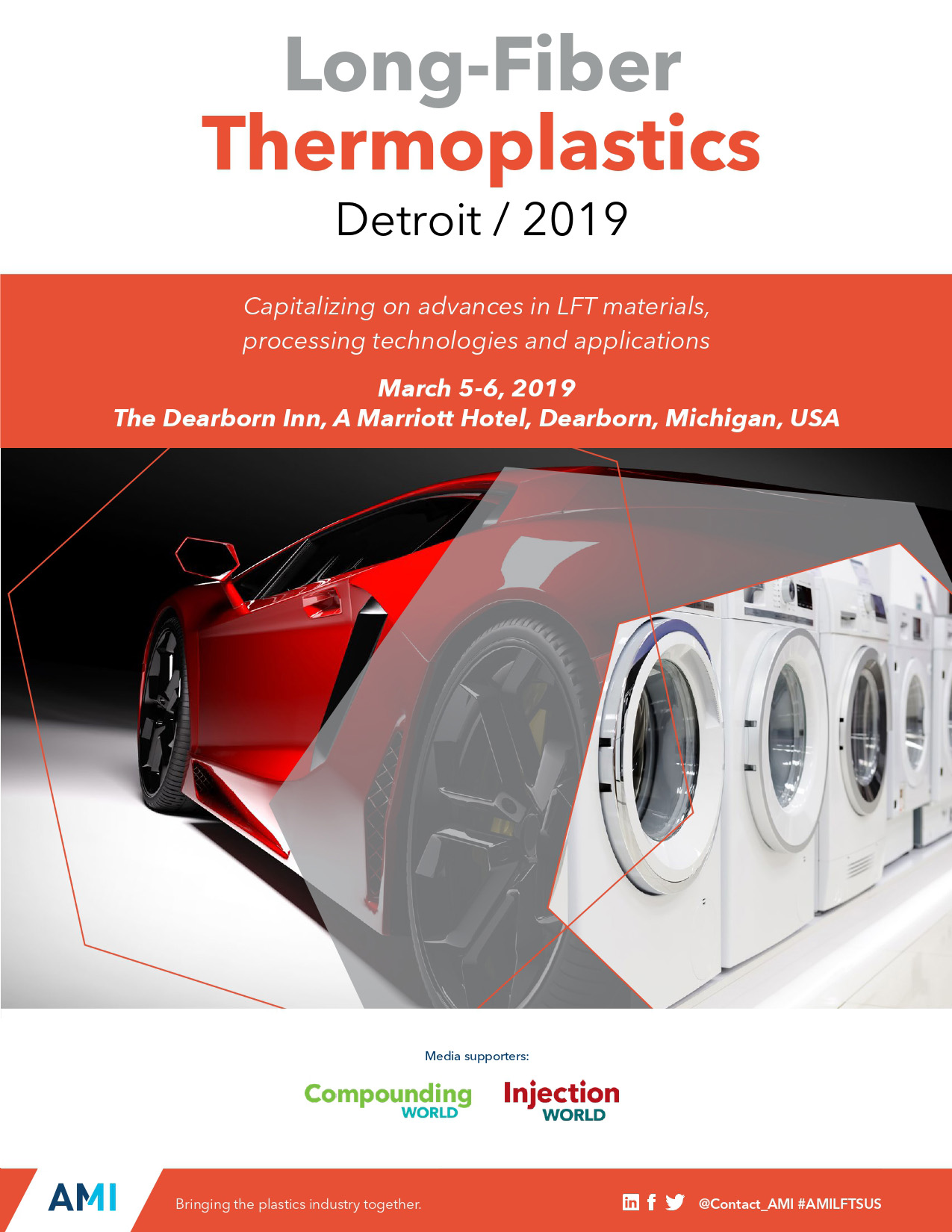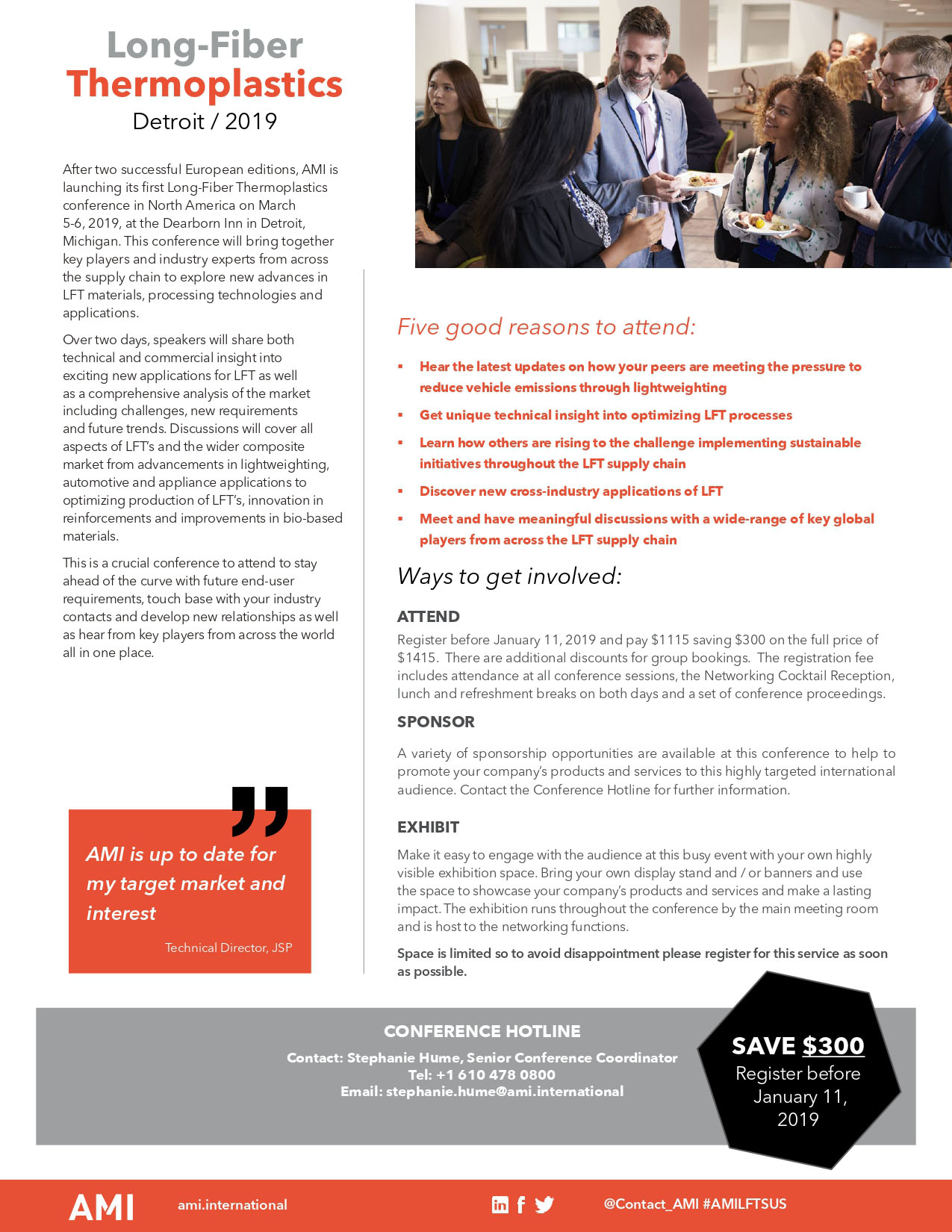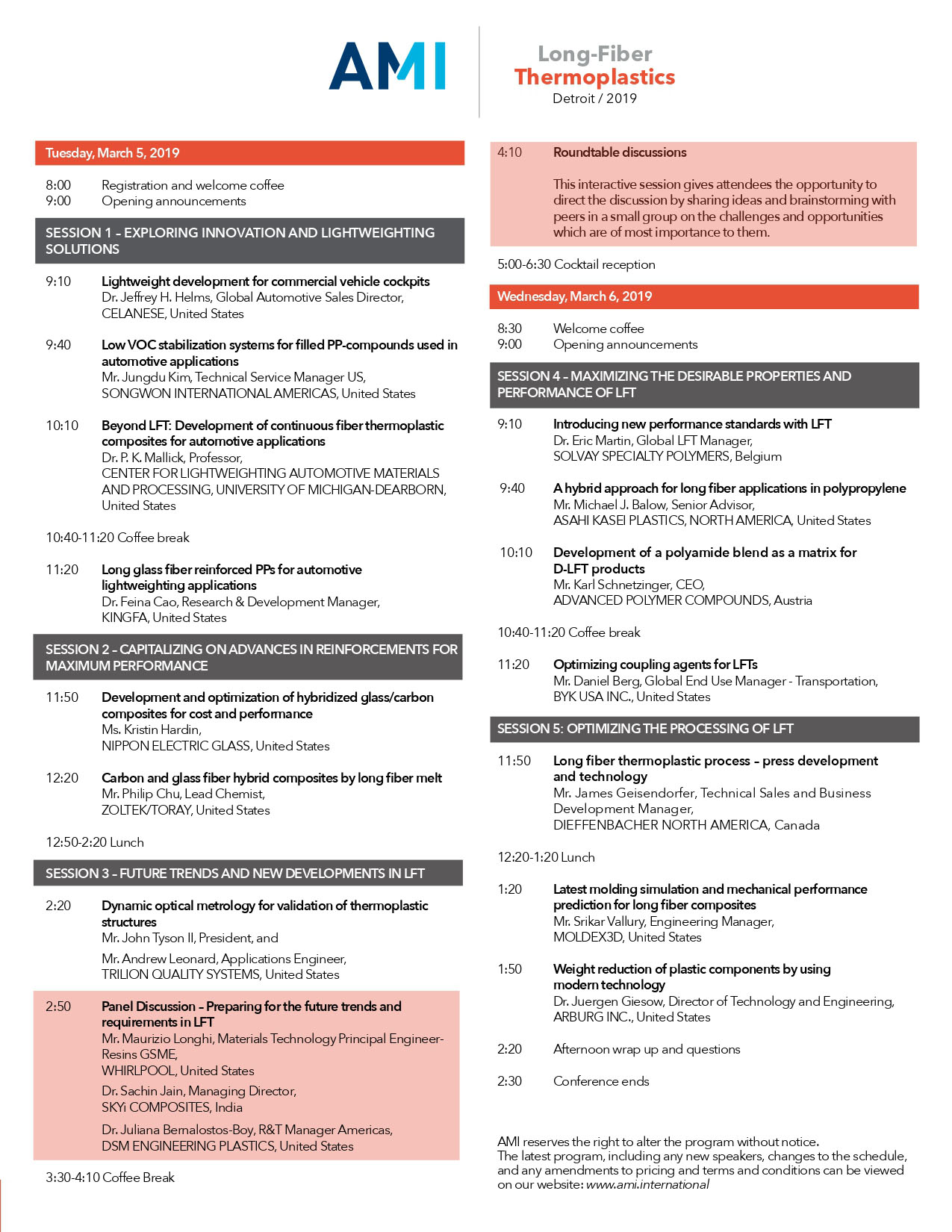 Source: AMI International