Long-lasting, high-speed medical IntElect S performs live at K-2019
Schwaig, July 16, 2019 – Sumitomo (SHI) Demag Plastics Machinery GmbH will reveal its newest IntElect S medical machine at K-2019. Built for high speed and precision, the latest 180-tonne all-electric machine is also proven to deliver the highest repeatability and cleanliness. 
Aimed squarely at mass manufacturers of medical plastic components, the machine has been specially built for extremely narrow tolerance applications requiring fast cycle times between 3 and 10 seconds. Being all-electric, the IntElect S series is cleaner, cooler, faster, quieter and more energy efficient. The layout of the mould space ensures it's clear of contaminants, particles and lubricants. This makes the IntElect S GMP-compliant and consequently the ideal machine choice for medical cleanroom environments.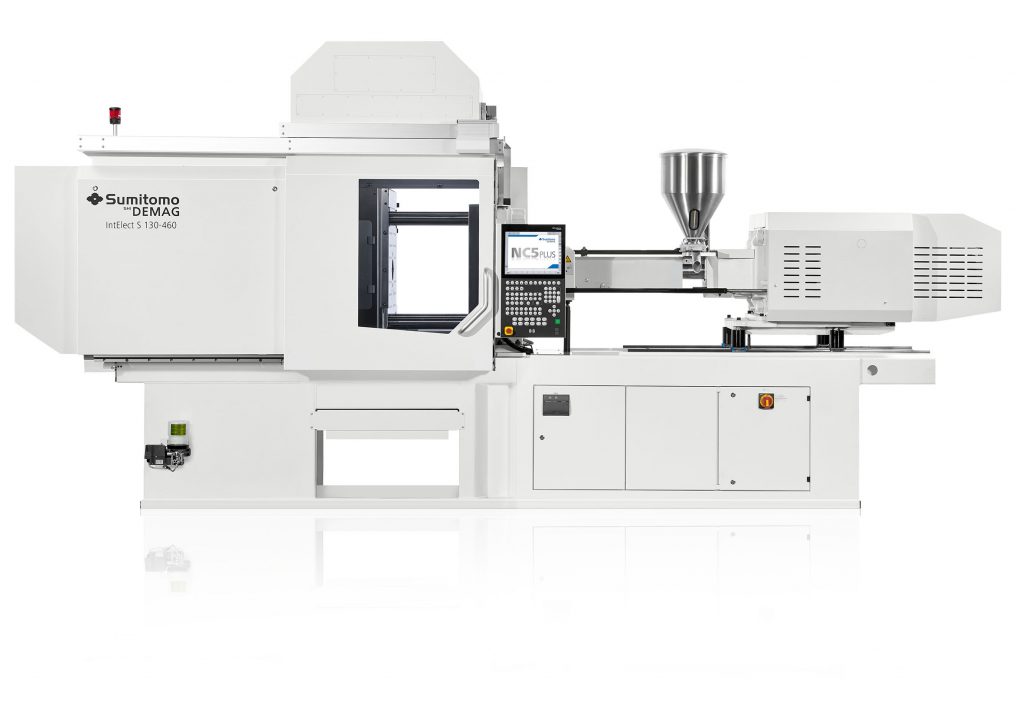 In addition to its clean environment, fast cycle times and unparalleled processing stability, the IntElect S heralds a new era for moulding sustainability, energy efficiency, and total cost of ownership (TCO).
Product manager Peter Gladigau confirms: "We have conducted extensive machine and part lifecycle durability tests for the IntElect S, comparing to equivalent all-electric injection moulding machines on the market. These tests have confirmed that the enhancements we have made to our high performance drives clearly increases the machines' lifespan and consequently increases TCO.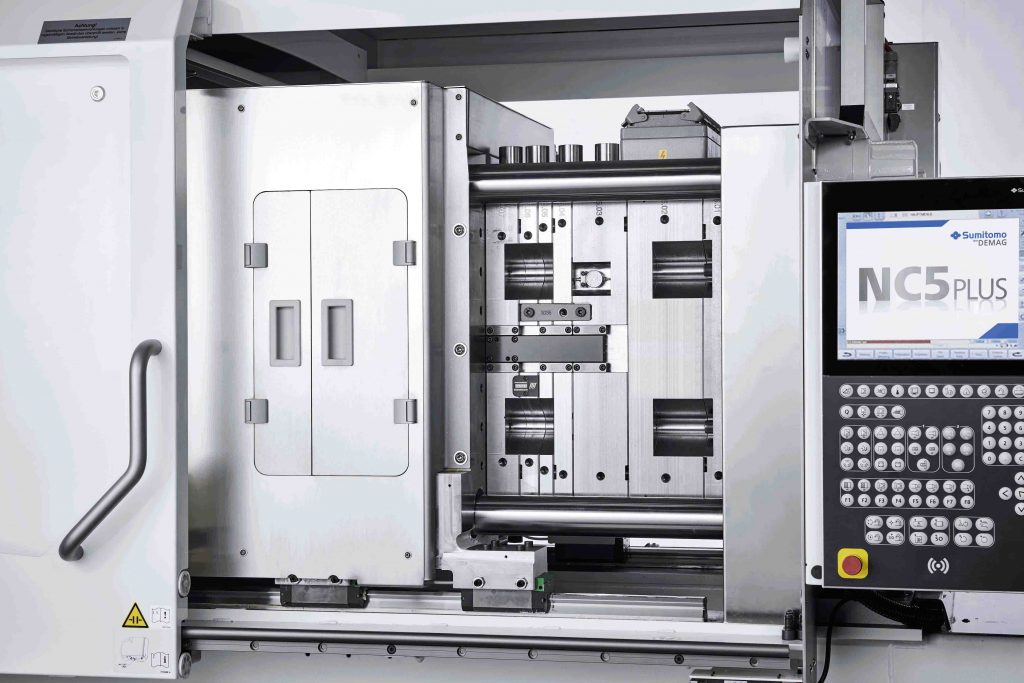 The GMP-compliant layout of the mould area protects against dust particles and ensures contamination-free production
 "Even testing clamp spindles under the hardest conditions, there was no evidence of visible wear after millions of cycles. Increasing the capacity of the IntElect's energy recovery system has not only improved energy efficiency but also extended the longevity of electrical components. Improved temperature control of the machine's spindles, motors and inverters all help to guarantee safe operation of machine, even for the highest performing applications," explains Peter.
With a dry cycle time of 1.2 seconds, the S model outperforms previous generations of IntElect machines for mould movements, as well as for metering speeds and ejector movements.
Peter adds: "The extended tie bar distance and huge mould heights means that multi-cavity moulds can be used in combination with small injection units. This is especially beneficial for precision medical moulders."
To demonstrate this impressive performance on the new IntElect S, Sumitomo (SHI) Demag will run a live production cell at K-2019, moulding pipette tips on a 64-cavity mould.  The high-speed cell also includes an efficient automation system to remove and place moulded pipettes into the corresponding racks.
For a full demonstration, please visit the Sumitomo (SHI) Demag stand, Hall 15, Booth D22, 16 to 23 October 2019.
Sumitomo (SHI) Demag Plastics Machinery GmbH
Sumitomo (SHI) Demag has shaped the development of the plastics industry from its very beginning. As a specialist for injection moulding machines for plastics processing, Sumitomo (SHI) Demag and its Japanese parent company are leading the industry.
The global development and production network of Sumitomo Heavy Industries and Sumitomo (SHI) Demag is comprised of four facilities in Japan, Germany and China with more than 3,000 employees. The product portfolio includes all-electric, hydraulic and hybrid injection moulding machines with clamping forces of between 180 and 15.000 kN. With more than 125,000 installed machines, Sumitomo (SHI) Demag is present in important global markets and ranks among the largest manufacturers of injection moulding machines in the world.
At Sumitomo's headquarters in Chiba, Japan, the company manufactures machines with clamping forces in the small to medium range. Nearly 95 % of all delivered machines are equipped with an all-electric drive concept. Sumitomo (SHI) Demag's German facilities in Schwaig and Wiehe produce the Systec Servo range with hybrid drive as well as the El-Exis SP and Systec SP range of high-speed, high-performance machines. The all-electric IntElect range for international customers is also being produced in Germany.
As early as 1998, Sumitomo (SHI) Demag set up its first production site in Ningbo/China. In 2015, the Chinese subsidiary Demag Plastics Machinery (Ningbo) Co., Ltd. installed a new facility with a 13,000 m² floor space. It is earmarked for the production of the Systec C range with clamping forces of between 500 and 10,000 kN for the Asian market.
In addition to injection moulding machines, Sumitomo (SHI) Demag offers customised and standardised systems for the part handling automation, technical and process solutions for special applications, tailored services and service concepts as well as a range of financial options to support investment in injection moulding machines.
With its comprehensive sales and service network of subsidiaries and agencies, Sumitomo (SHI) Demag is present in all major markets.
Press release issued for Sumitomo (SHI) Demag Plastics Machinery GmbH by: Lucy Benbow , Sarah Willington