New Conbility Customer for Production Systems
Tape Placement Applicator "PrePro 3D" successfully installed in Spain
In October 2018, Conbility delivered the modular Tape Placement Applicator "PrePro 3D" to the Technology Center AIMEN in O Porriño, Spain, within a delivery time of 4 months.
Unique selling point of the PrePro 3D system is its multifunctional range of usage: it accomplishes laser-assisted thermoplastic tape placement, IR-assisted thermoset prepreg placement and dry fiber placement: Three technologies included in one single modular system.
The JEC-award-winning "PrePro 3D" tape placement and winding applicator is available as modular tool with decentral control system and HMI (including closed-loop control of energy input into the processing zone) for the "plug-in" implementation in existing robot systems or machine systems by standard interfaces for the communication with the master control system. Conbility provides the single applicator as well as turn-key ready systems including the robot and handling systems.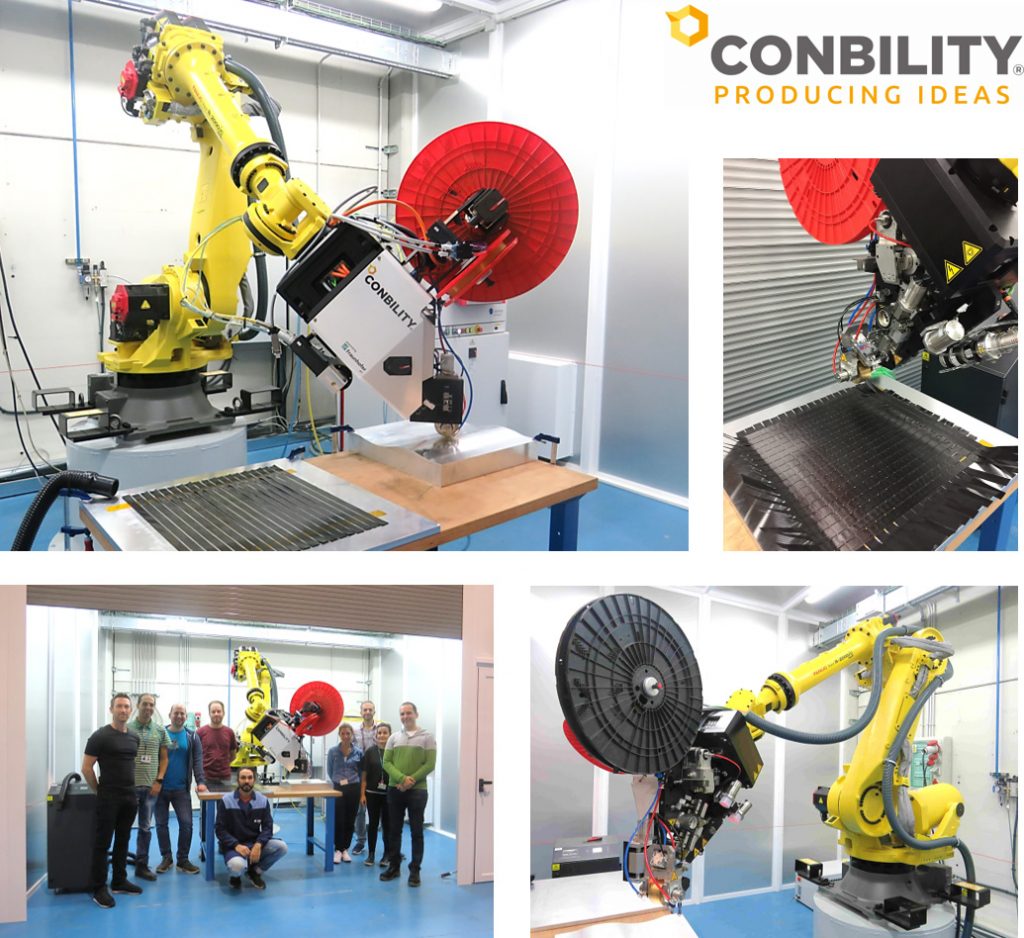 The PrePro 3D head is based on 25 years of development work at the Fraunhofer Institute for Production Technology (IPT) regarding laser-assisted tape processing with in-situ consolidation.
Since January 2018, Conbility is contract partner of the Fraunhofer Institute for Production Technology, IPT for the commercialization and further development of the tape placement system "PrePro 2D" and "PrePro 3D". For more information, please download our product information sheet: link
Flexible Pricing for Conbility´s Process Costing Software OPLYSIS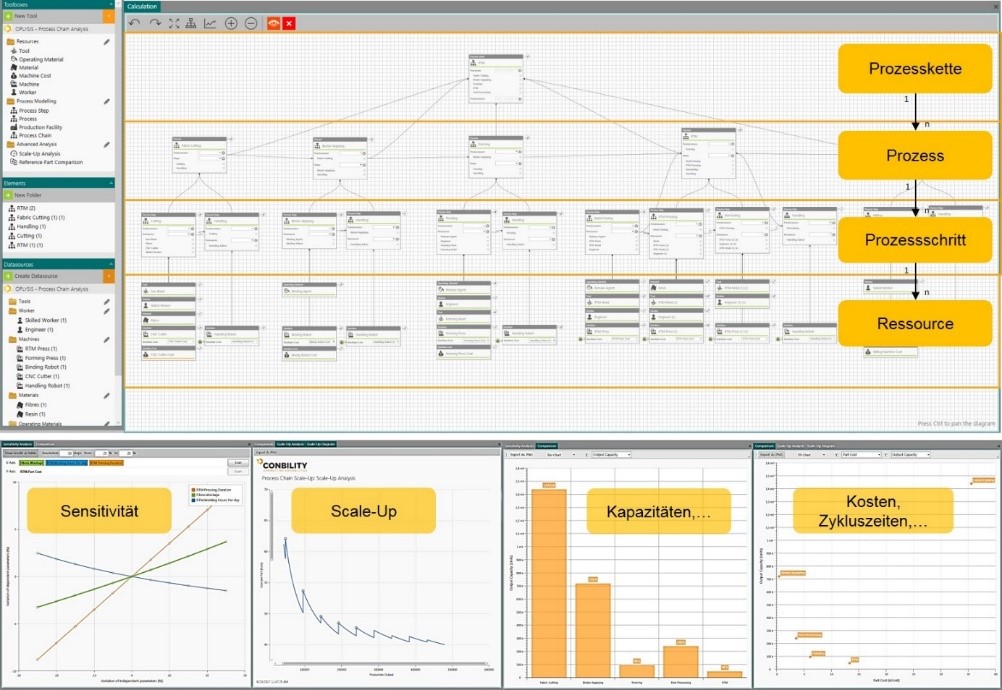 The process costing software for intuitive process chain modelling and cost evaluation via drag-and-drop is now available in three pricing models, starting from 95 € per month and user. Currently, Conbility started developing real-time process modelling and monitoring for e.g. planned/actual cost comparison and overall productivity analysis. In addition, Conbility's production and costing experts provide on-site support for e.g. technology and production site evaluation and optimization, process cost analysis and data acquisition and evaluation concepts.
For more information, please visit our website: www.conbility.com