New ENGEL Injection Molding System at AZL of RWTH Aachen University
The Aachen Center for Integrative Lightweight Production (AZL) of RWTH Aachen University is installing a new ENGEL injection molding system in its technical center. Engel Deutschland GmbH – in cooperation with the ENGEL Centre for Lightweight Composite Technologies in Austria – will install the 2-component injection molding system with turning plate and 17,000 kN clamping force in 2019. This machine setup is the basis for further developments of efficient inline-combination technologies using different kinds of polymer performance materials.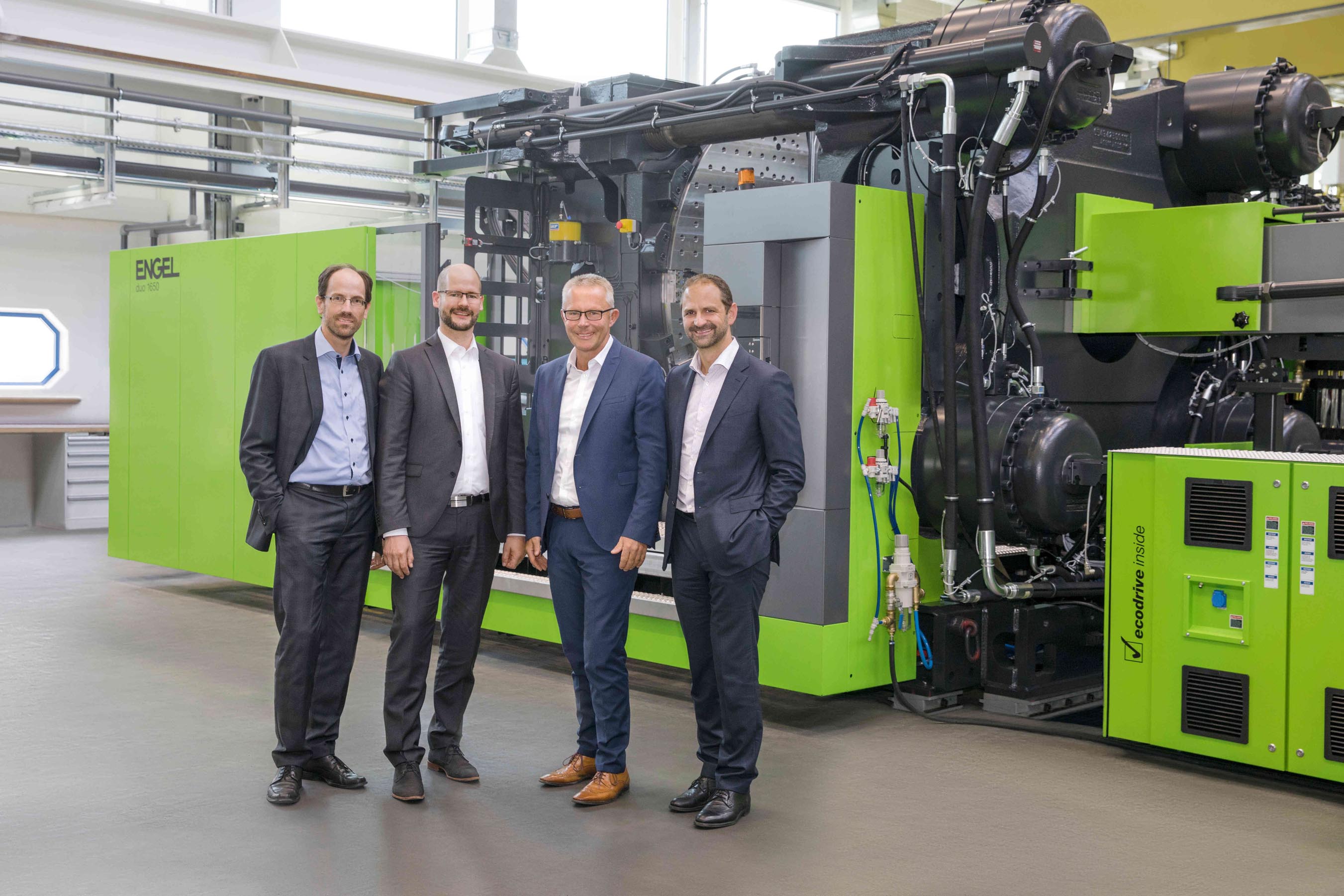 From left to right: Dr. Norbert Müller (Head of the ENGEL Technology Centre for Lightweight Composites), Dr. Michael Emonts (Managing Director of the Aachen Center for Integrative Lightweight Production (AZL) of RWTH Aachen University), Rolf Saß (General Manager of ENGEL Deutschland GmbH) and Dr. Christoph Steger (Chief Sales Officer at ENGEL Holding). Copyright: ENGEL AUSTRIA
The ENGEL injection molding system will enable innovative combinations of already established fiber-reinforced plastics (FRP) processes and the development of new individual processes. The focus is on increasing resource efficiency in lightweight production. With the new equipment, new research and development initiatives can explore the more efficient use of materials, which are eventually the key to the mass production of lightweight components. The research will address multi-material systems, continuous processes, process chains as well as self-optimizing processes.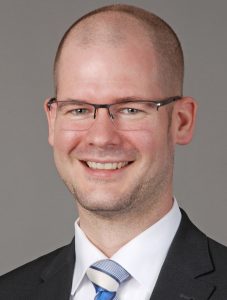 Dr.-Ing. Michael Emonts, Managing Director of the Aachen Center for Integrative Lightweight Production (AZL) is looking forward to realizing new innovative lightweight production process with the new injection molding system: "This new injection molding system offers us as specialists for lightweight production technology in cooperation with the injection molding experts of the Institute of Plastics Processing – the IKV – the opportunity to establish hybrid processes for industrial lightweight applications. The system will expand our existing machinery in the AZL Technical Center and will be available as an important platform for lightweight production research at RWTH Aachen University."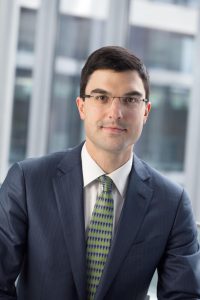 Being a Partner of the AZL, ENGEL has already been working closely with the AZL for many years as a Partner Company of the AZL Partner Network. Dr. Stefan Engleder, CEO of the ENGEL Group, emphasizes the importance of close collaboration with technical universities and especially with the AZL: "The AZL provides great conditions for industry-related research activities in the field of lightweight composites as it is characterized by a strong interdisciplinary approach. It benefits from the great infrastructure and the collaboration with well-known institutes of the RTWH Aachen University. ENGEL is looking forward to working together with the AZL on developing efficient lightweight composite mass production processes."
In addition to the numerous composite and lightweight equipment at the RWTH Aachen Campus, the AZL Technical Center comprises large-scale equipment for the development of processes for lightweight production, such as a composite press from Schuler Pressen GmbH with 18,000 kN clamping force.
About AZL:
The Aachen Center for integrative Lightweight Production (AZL) of RWTH Aachen University covers teaching activities and research on the development of lightweight products, materials, production processes and systems. The AZL of RWTH pursues an integrative approach and focuses its research in particular on interdependencies: process combinations, hybrid production machines, integrated "intelligent process chains" as well as integrated lightweight components based on multi-material systems.
With its partner institutes active in various fields of lightweight production technology (totally over 750 scientists and 1,100 graduate assistants) on the RWTH Aachen Campus, AZL covers all the required know-how to help the composites industry develop tomorrow's lightweight production technology. The institutes' knowledge covers the fields of textiles (ITA), plastics and composite materials (IKV), production technology (WZL, IPT, ILT, and ISF), quality assurance and production-integrated measurement technology (WZL), lightweight design (SLA) and automotive production (IKA).
In addition to the broad equipment and know-how available at the eight AZL Partner Institutes, the AZL technical center comprises large-scale composite equipment such as a Schuler composite press system with a tonnage of 1.800 t and an ENGEL injection molding machine with 17,000 kN clamping force.
Partnering with AZL Aachen GmbH as a service provider, the AZL of RWTH is working closely with companies in the field of lightweight production technology and connects research and industry within the AZL Partnership.
About ENGEL AUSTRIA GmbH:
ENGEL is one of the global leaders in the manufacture of plastics processing machines. Today, the ENGEL Group offers a full range of technology modules for plastics processing as a single source supplier: injection moulding machines for thermoplastics and elastomers, and automation, with the assurance that individual components are also competitive and successful in world markets. With nine production plants in Europe, North America and Asia (China and Korea), and subsidiaries and representatives in more than 85 countries, ENGEL offers its customers the excellent global support they need to compete and succeed with new technologies and leading-edge production systems.