Pay less … do more: all-electric MultiPlug helps moulders move into fast-growing multi-component market
Schwaig, October 16, 2019 – Sumitomo (SHI) Demag Plastics Machinery GmbH launches all-electric MultiPlug, a simple and highly dynamic retrofit unit that can be attached to an existing Sumitomo (SHI) Demag machine of any type and tonnage.
The plug and play all-electric MultiPlug unit costs a fraction of what a moulder might expect to pay for a new multi-component injection moulding machine. Designed to support customers looking to move into multi-component moulding without a significant outlay, Sumitomo (SHI) Demag is unveiling its latest all-electric MultiPlug unit at K-2019.
Featuring the newest electric drive technology deployed on the company's precision IntElect range, customers can switch from single component moulding to multi-component production, and back again, whenever this service is demanded. Providing the tool size can be accommodated in the existing mould space, the unit is available as an aftermarket retrofit on all existing Sumitomo (SHI) Demag injection moulding machine ranges, including legacy Systec, IntElect and El-Exis SP systems.
"From a circular economy perspective, having the option to extend an existing machine's capabilities is another way that supports flexible production, lean manufacturing and increases the utilisation of equipment," explains product manager Peter Gladigau.
With demand for multi-component moulding on the rise, all-electric MultiPlug gives customers the flexibility to improve the aesthetics and functionality of parts, especially two colour applications or where hard and soft materials are combined. Typical examples include disposable razors, other personal care products and bottle caps, as well as automotive and electronic connectors and housings.
Being able to create multi components not only increases productivity in mass production environments, it also helps to eliminate the arduous, time consuming task of downstream product assembly.
Multi-component moulding is anticipated to rise to US$ 11.58 billion globally by 2024, suggests the latest report issued by Transparency Market Research. Although popular in the manufacturing of automotive parts, the report predicts that the medical, consumer goods, electrical and electronics segments will experience the biggest growth in the next five years.
Building on the company's previous experience in multi-component moulding, this unit is the first system of its type globally to utilise Sumitomo (SHI) Demag's market leading precision direct drive technology found on the very latest IntElect systems.
Peter explains: "Our direct drives deliver the highest level of precision and repeatability, which is critical in multi-component moulding. The unit is also far more energy efficient than competitor systems, with the all-electric MultiPlug unit harnessing all of Sumitomo (SHI) Demag's proven serial injection moulding experiences."
Available in two configurations, the all-electric MultiPlug unit can either be mounted vertically on top of the machine, or horizontally on the reverse non-operator side of the system. For the vertical format, the operator panel and control cabinet can be flexibly positioned to accommodate production requirements. In the horizontal format, the unit is enclosed in a full safety housing. This safety terminal also integrates the electrical cabinet.
The choice of position is dependent of the mould design. Having two configurations also means that the company can work around existing manufacturing layouts and space restrictions. "While the vertical installation saves on footprint, it does add to the height of the machine. If there are constraints on how high a machine can go within a manufacturing environment, the horizontal format provides a viable alternative," notes Peter.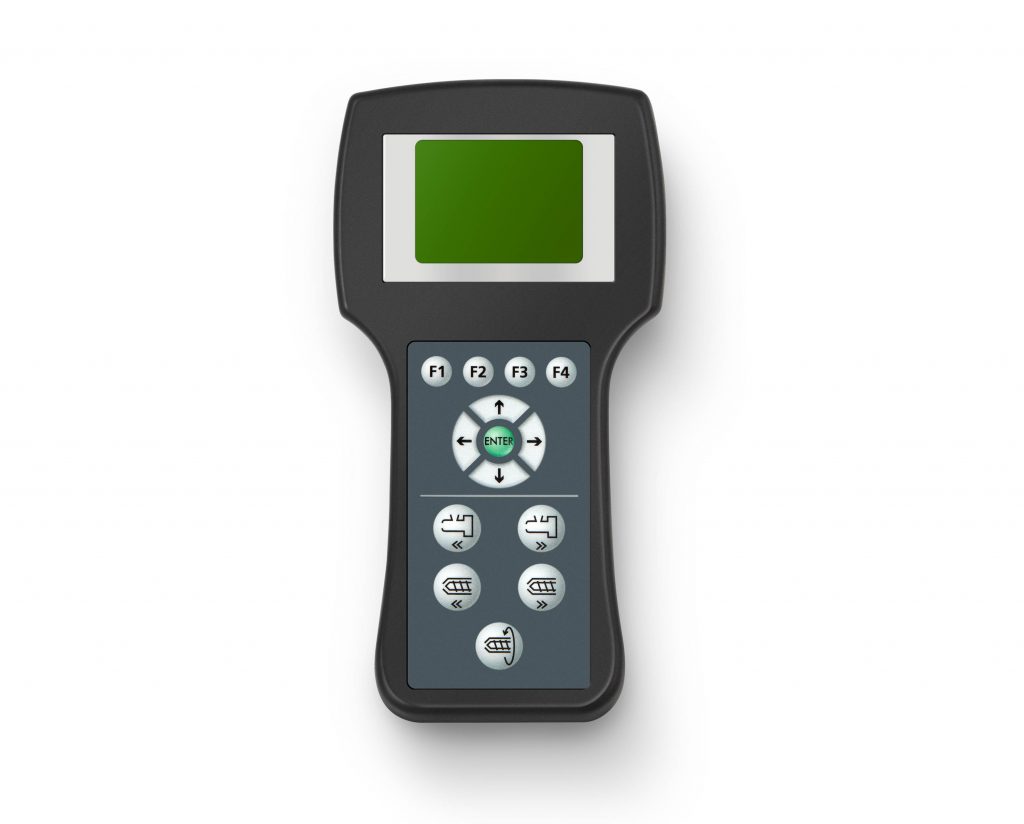 For ease of mould set up, including access to position the injection nozzle, both configurations come with a hand held control unit.
Some adaptation to the master machine and signal adjustments may be required. Sumitomo (SHI) Demag's local service departments and skilled mechanical engineers handle all this. "Providing the production site is well prepared, realistically an all-electric MultiPlug retrofit can be completed within a working day, minimising production downtime," claims Peter.
As an independent unit, the all-electric MultiPlug gives a moulder greater flexibility and the opportunity to enter new, potentially untapped markets. Given the price difference, for many the ability to add to existing kit without having to invest significant resources might be regarded as a no-brainer. However, for several of the smaller machines within the company's portfolio, retrofitting may not be the most sustainable option long-term. For those seeking to invest in high volume multi-component moulding for smaller parts, Sumitomo (SHI) Demag launched the new IntElect Multi in September 2019.
The all-electric MultiPlug is now available to customers globally. Discover more at K-2019, Hall 15, Booth D22.
Press release issued for Sumitomo (SHI) Demag Plastics Machinery GmbH by: Lucy Benbow, Sarah Willington