Production – Automation – Digitisation – Hermle presents the latest trends in mechanical engineering at its Open House
For four days, Maschinenfabrik Berthold Hermle AG once again opened the doors to its traditional Open House. Over 1000 companies and 2300 visitors, including 900 international guests, had the opportunity to obtain a comprehensive picture of products, automation solutions, digitisation, Industry 4.0 solutions and Hermle services, such as Service Competence, Generative Manufacturing and the Hermle User College. The visitors from over 30 countries, including large delegations from neighbouring European countries, such as the Czech Republic, France, Benelux, Austria, Switzerland, Poland, Spain, Italy, the UK, Scandinavia, but also numerous companies from the USA, China, Korea, Japan and the United Arab Emirates, were welcomed and well looked after over the course of the four exhibition days. Interest in Hermle products and automation solutions remains strong.

One of the exhibition highlights was certainly the RS 05-2 robot system, which takes up only 2 m2 of space and is unparalleled in its flexibility and modularity. With a transport weight of 10 kgand its optimum accessibility, the RS 05-2 has already become a big hit with many potential customers.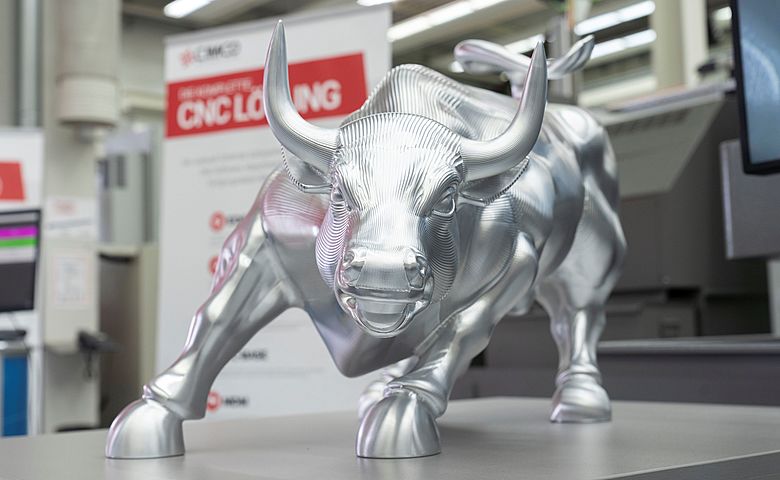 More than 20 machining processes specially programmed and designed for the Open House underlined the high level precision and reliability of Hermle products. For example, a recently established, alleged world record in cutting capacity was quickly broken and increased by roughly 20% (video to follow soon on YouTube). But traditional components from the fields of aerospace, medical technology, tool and mould making as well as numerous other sectors also attracted the attention of the trade visitors. Two real eye-catchers were certainly "Fritz the Bull" and "Ben the Bear". Show components that were staged effectively and definitely grabbed the attention of the visitors. A sailing boat that combined Hermle MPA technology and the company's core competence in milling was also an exhibit that attracted a lot of positive attention.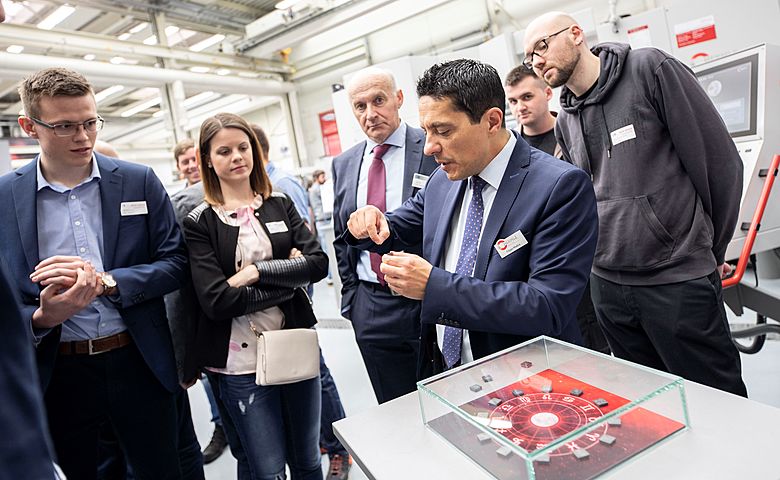 A special show featuring over 50 exhibitors from the fields of clamping technology, software and hardware was also well received. The special show gained its own special focus thanks to the numerous specialist presentations held parallel to it. Along with several partner companies theprocess chain illustrated the manufacturing process from blank to finished workpiece.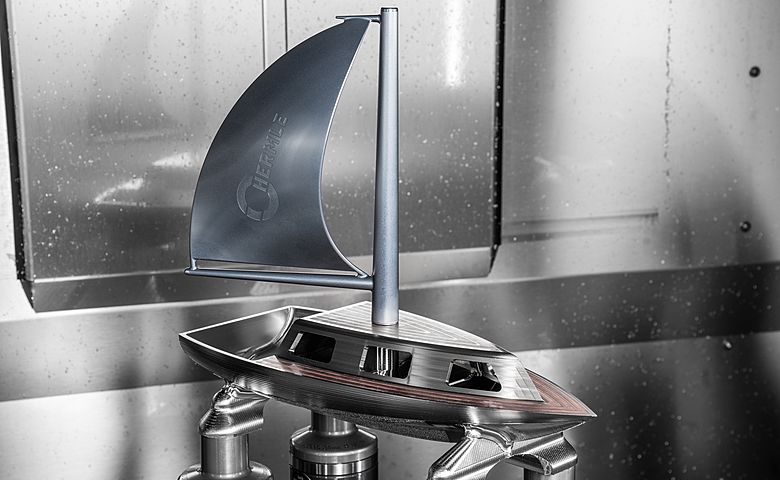 The Hermle User College presented its new training concept "Module Days" and the application of digital modules, which are becoming increasingly important, especially in view of Industry 4.0. Hermle Service Competence and the Service Training department were presented at two machining centres in a separate area. Extensive diagnostics and service tools showed users how quickly and competently Hermle Service can be on the scene to solve the problem at hand.
The Hermle Training department's presentation of training concepts was also a very popular exhibit.
Guided factory tours gave visitors the unique opportunity to experience first-hand the state-of-the-art production and assembly facilities, the Hermle Training department and Hermle's automation subsidiary Hermle-Leibinger Systemtechnik GmbH.
More informations at ROUTIS CNC MACHINING