BST eltromat – Quality and Sustainability Go Hand in Hand
Bielefeld – August 15, 2018 – BST eltromat International will be part of the special show "Marketplace for Sustainability & Plastics" in hall 7, booth 7-442 at FachPack 2018 and is thus making its debut as an exhibitor at Nuremberg's packaging exhibition. The company will use its information stand to highlight some current requirements that the industry has for solutions in the areas of web guiding, layer thickness and basis weight measurement, as well as web inspection and video-based web monitoring. BST eltromat offers systems for quality assurance in the manufacture of printable packaging materials, such as foils for flexible packaging. The company provides its customers with both individual solutions and complete solutions from a single supplier – solutions that match their individual requirements perfectly.
"For many BST eltromat customers, the quality of their products is not the only thing that matters: they also take sustainable treatment of the world's resources very seriously. For example, our systems offer manufacturers of packaging foils all the options they need to secure perfect production quality and thus to ensure optimum functionality of their products while minimizing both the consumption of raw materials and the waste rate. The special show in hall 7 offers our company a good opportunity to highlight the close relationship between quality assurance and minimum use of resources," explains Anne-Laureen Lauven, Head of Marketing at BST eltromat.
Many manufacturers within the global plastics industry that use web-oriented production processes put their trust in BST eltromat systems when it comes to quality assurance. In roll-to-roll processes, these systems satisfy the industry's technical and economic requirements almost seamlessly, while also being very convenient to use. They also offer a particularly high standard of reliability.
BST eltromat will show a CompactGuide with a wide-array sensor in Nuremberg; this system has been chosen to represent the company's entire range. This web guiding system for narrow and medium web widths is available in six sizes. Thanks to its modular construction, it can be configured flexibly for individual requirements and can be equipped with different sensors and controllers. The particularly economical web guiding system EcoGuide for narrow-web applications and the SmartGuide for wide-web applications complete BST eltromat's range here. The web guiding systems satisfy practically all possible requirements for the manufacture and converting of (packaging) foils.
Visitors to BST eltromat's booth at FachPack can also find out more about the solutions offered by the business unit BST ProControl. This business unit's range includes standalone systems, but also integrated solutions with radiometric, non-radiometric and optical sensors, for example. These solutions carry out a wide range of quality assurance tasks within the production of packaging foils. For example, sensors developed by BST ProControl use various processes to measure (layer) thicknesses and basis weights with the greatest precision and at production speeds of up to 800 m/min. Special software captures and evaluates the measurements and presents it to the user in a simple and easy-to-understand way. BST ProControl also uses innovative technology to minimize the consumption of raw materials and the waste rate by means of the control systems, allowing customers to improve both production quality and profitability.
"Our experts will be happy to inform FachPack visitors about other products and solutions offered by our company," promises Anne-Laureen Lauven. "That applies to our register control systems or to our iPQ-Center, which is a high-end solution covering various quality assurance tasks, including in the manufacture of flexible packaging. We look forward to being able to discuss the latest challenges in the packaging and plastics industry in Nuremberg."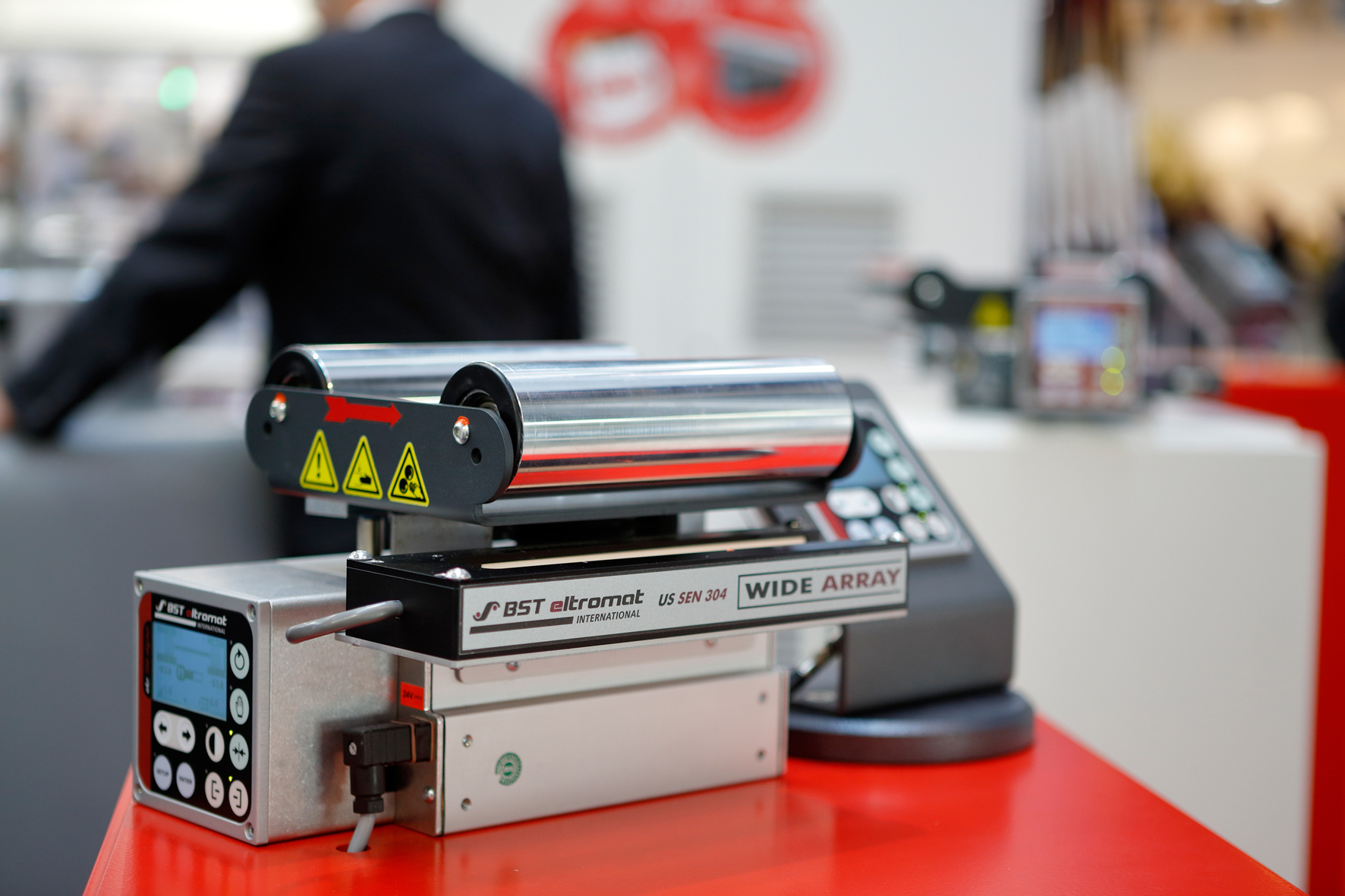 ((Image caption))
With the CompactGuide, BST eltromat will be showing a web guiding system that is available in various sizes and which can, thanks to its modular design, be configured for individual requirements. The system has been selected to represent the company's entire portfolio and will be on display in the special "Marketplace for Sustainability & Plastics" show in hall 7 at FachPack 2018.