Recycling has started early in the plastics industry
The better the recycled material, the bigger the opportunities for using it
Frankfurt, 20 October 2017 – Interview with Peter Breuer, Group Training and Innovation Management at motan holding GmbH
Question: How much does circular economy concern motan?
 Peter Breuer: We work in the area where the raw material arrives at the customer and is prepared for processing. We are the link between the material manufacturer and the user. Most of the time, the plastic comes as granulate directly from the manufacturer's chemical plant or the compounder. However, for some years it also has been delivered by recycling companies. We are in direct contact with circular economy, since we are handling the recycled materials. When they are recycled well, they hardly differ from virgin material. But there are also cases where the recycled material has bad properties for us. We have to react to that and must adapt our machines and plants in a way that the material can be handled.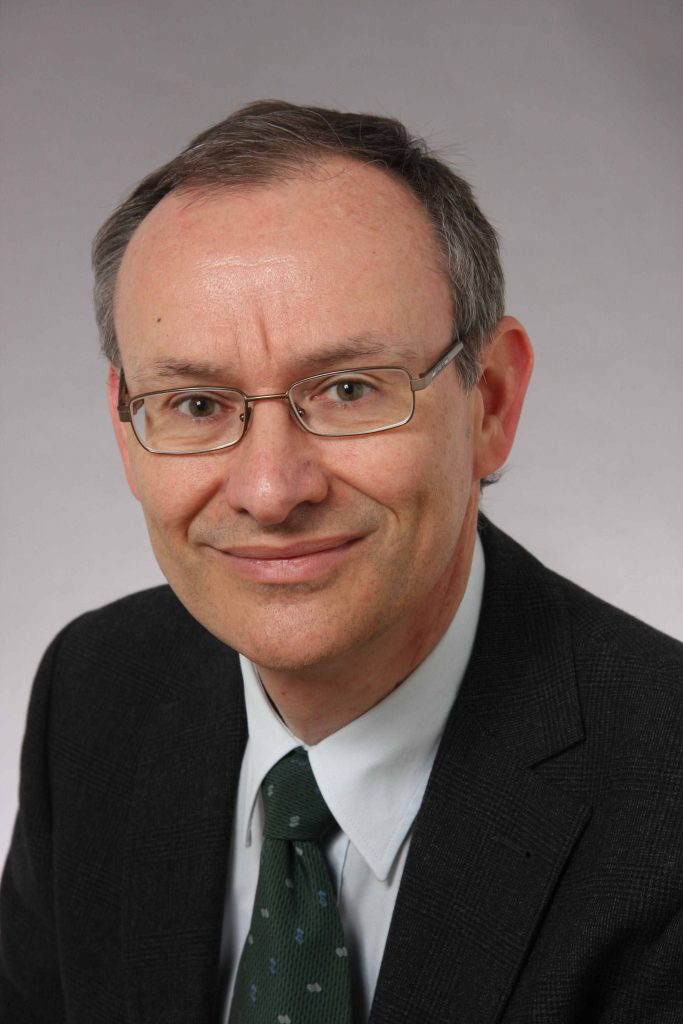 Why does the plastics industry lag behind other materials, like paper or glass, in terms of recycling?
Breuer: In the public, most people think that recycling only comes from mass flows of the waste industry. That's not true. Recycling has started much earlier in plastics processing. It began with immediately regrinding the sprues and adding virgin material. Without any quality restriction, as it were. Back then, for me, plastics recycling had already started as a close-to-production internal cycle at the processor. When at the end of the seventies, beginning of the eighties, heated sprue systems were implemented, the production waste was reduced considerably, though.
Later, material joined from external mass flows. That means, material which had already been used as a product once. With the distribution of PET bottles, this expanded, mostly homogenous, circular economy strongly increased quantitatively. In the recent past, materials from mixed mass flows have joined as well. The plastics industry, therefore, has been in the recycling process for a long time. However, it never highlighted it publicly. This was certainly a mistake. This caution and a somewhat hesitant development of the previously mentioned cycles contributed to the fact that the plastic image is not very good and that it does not do its advantages as a resource justice.
PET bottles are well-recyclable. For a few years, though, other plastics have been increasingly recycled. How good are these products?
Breuer: There are big quality differences between critical materials. The spectrum goes from good recycling and, therefore, coming very close to the properties of virgin material, up to a state in which it simply cannot be processed. It is not because the industry is lacking commitment that today still about half of the post-consumer plastics waste is being burnt. There are simply technical limits in the feeding and processing. I am confident, however, that the share of recyclate can be increased significantly for critical material. Basically, it applies: The better the recycled material, the bigger are the opportunities for its usage.
The EU Commission wants to advance circular economy with regards to plastics. What do you think of it?
Breuer: There are different possibilities how Brussels could take influence. At the moment, nobody knows where it is all heading. Possibly, in the future there will be rates at which plastics have to be entered into circular economy. When that happens, certain markets will grow artificially as a consequence, in particular those with the rated material. Others will grow less, no matter whether this makes sense from a technical or economical perspective. This will not help anyone, however.
For me, it would make more sense to provide uniform collection standards for the entire economic area of the EU, also with fixed collection rates, as far as I am concerned. For the collected material, recycling standards have to be defined as well as local recycling rates to initiate a corresponding recycling-material-offer. Exports should be excluded from this. Due to the good quality of recyclates that can already be accomplished today, the rest should result from the laws of the market economy. High-quality material would be available to an affordable price, which in turn should motivate product designers and processors to use it.
Would a rating help to improve the image of plastics?
Breuer: I am sceptical about that. Even if a striking rate led to an image boost, in the end, product properties, profitability and technical possibilities will be decisive for the overall image. It should definitely be in the interest of the entire plastics industry to improve the image of plastics. Everyone in the value chain can contribute.
We at motan are actually not immediately affected, we do not make the plastic and we do not process it. We are rather in the role of the observer. However, it is also in our interest that the image of plastics improves, and we do our part to achieve this. We consistently improve our plants, so that it is dealt with plastics in the most efficient way, and so that recycling material that cannot be treated so easily can be processed automatically.
Can Industry 4.0 support circular economy?
Breuer: Industry 4.0, that means, a permanent digitalisation and connectivity of production, plays an important role. The success of circular economy depends on the transparency to know what exactly has been added to a product and where this product has been delivered to. Industry 4.0 can provide precisely this necessary transparency. If, for example, it is documented for a new technical product, what exactly it consists of and then this knowledge is handed over a part identification and a long-term archive to a recycler, the recycler receives valuable information about the separation and sortation. Or instead with regards to the material itself. If we get data about which material is currently supplied or delivered, we can do plausibility checks, support QM approvals or adapt our machines in an automised fashion. There is still a lot of room for automisation and improvement.
Press release/photos: VDMA