Roth Composite Machinery becomes AZL partner and partic-ipates in winding technology study
Aachen/Steffenberg, July 20, 2020
Roth Composite Machinery started its four-year partnership with the cross-industry AZL network of more than 80 companies in June 2020. The manufacturer of filament winding machines will actively participate in the AZL workgroup "Composite Pipes & Vessels" and contribute its system expertise to a joint study on winding technologies for composite pressure tanks.
At a first working meeting at Roth, AZL and Roth Composite Machinery started the partnership. Dr. Andreas Reimann, Managing Director of Roth Composite Machinery emphasizes the relevance of the cooperation in the AZL network: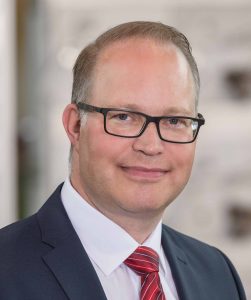 "For us, the membership of the AZL network is important in order to get in touch with users, interested parties and partners, to identify new technology needs at an early stage and to receive impulses for the development of new solutions. We expect an intensive personal exchange through the regular professional and thematically focused meetings".
Roth Composite Machinery is supporting a joint study of the network to evaluate the potential for composite technologies in high pressure vessel applications. In the AZL workgroup "Composite Pipes & Vessels", companies are working pre-competitively along the entire value chain, including fiber and tape manufacturers as well as liner, product and machine manufacturers, on a production cost analysis model for thermoset and thermoplastic composite pressure vessels.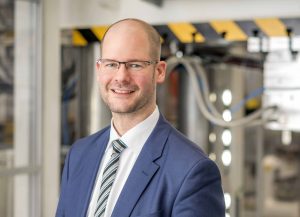 Dr. Michael Emonts, Managing Partner of the AZL: "Roth Composite Machinery will support the process chain analysis with its many years of experience and production key figures such as system costs, number of pieces scenarios, downtimes and placement times. This enables us to map and evaluate realistic production scenario models".
The next meeting of the AZL-Workgroup "Composite Pipes & Vessels" will take place on December 1st, 2020. One of the topics to be presented and discussed at the meeting will be the results of the joint study.
About Roth Composite Machinery
Roth Composite Machinery develops, designs and builds components, machines as well as complete production lines in the business areas
Filament Winding & Prepreg
Pleating & Coating
Brushes & Brooms
The expert in the field of special machinery construction belongs to the family-owned company group Roth Industries with around 1.300 employees. The family company is acting all over the world with 28 production and sales companies in the business areas Building Solutions and Industrial Solutions. In core segments as world market leader.
www.roth-composite-machinery.com | www.roth-industries.com
About AZL
AZL stands for excellence in lightweight production. In sustainable partnerships and efficient projects, the AZL brings together experts and decision-makers from academia and industry to offer business and technology development for the lightweight industry. Located in the heart of one of the leading high-tech ecosystems, RWTH Aachen University, the AZL's expertise in composite-based multi-material technologies joins decades of technology expertise and state-of-the-art infrastructure for the entire value chain – on lightweight and beyond. In close cooperation with this ecosystem, with its cross-industry partner network (80+ companies from 21 countries) and other industry partners, AZL Aachen GmbH combines technological know-how with a proven market intelligence system as a one-stop shop. The AZL identifies business opportunities and market potential for lightweight technologies for its customers, develops lightweight components and production concepts as well as production systems and processes, and supports its customers in industrial implementation and establishment in the market.
www.azl-lightweight-production.com | www.azl.rwth-aachen.de