SKF's seminar on the available marine solutions and how they can support digital maintenance
On Thursday May 3rd, SKF Hellas held an event at the Yacht Club of Greece about the solutions SKF offers to the marine industry and how the use of digital technologies can contribute to optimize ship maintenance.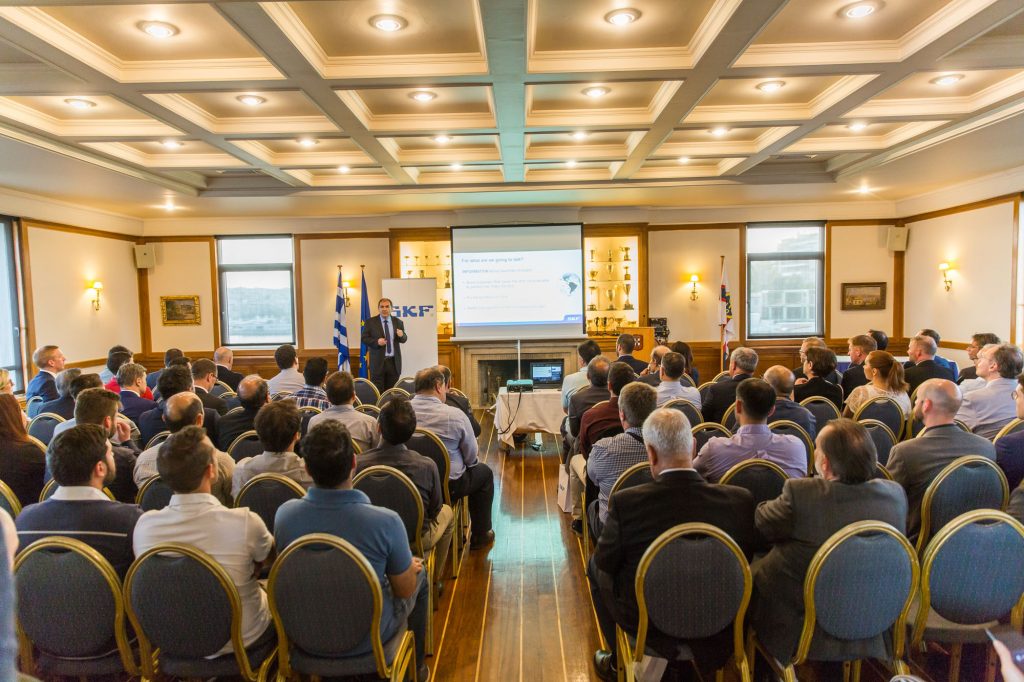 The speakers referred to the SKF Marine Condition Monitoring Kits and the Online monitoring solutions for critical applications. They also focused on precision services offered by SKF and the ways to get protected by counterfeit products, in order to optimize ship operations.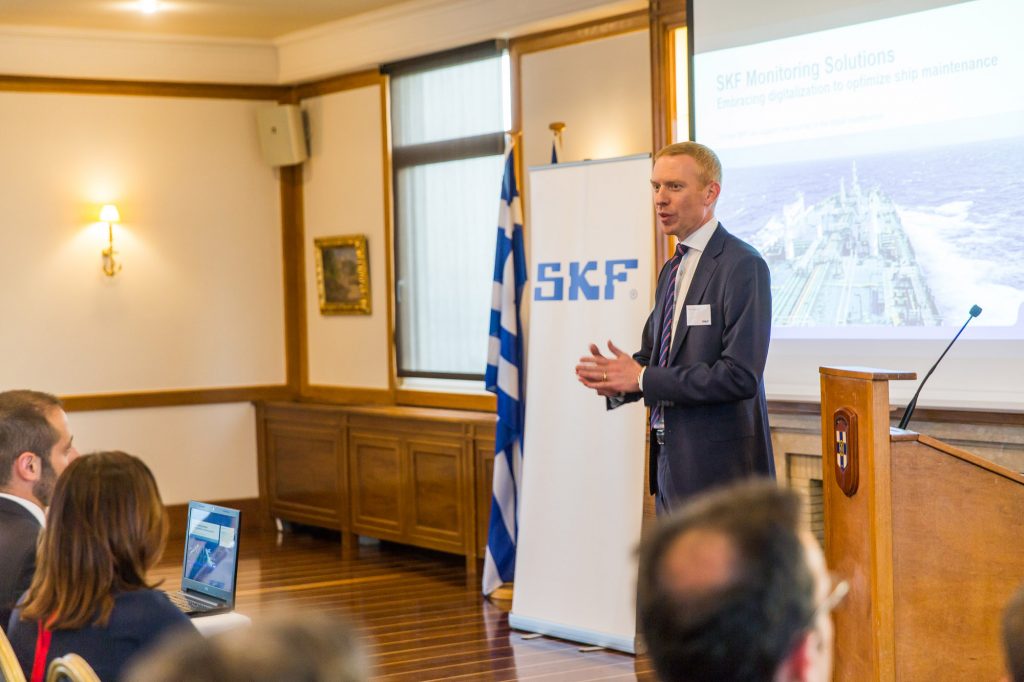 Mr. David LH Johansson, Director, Marine Business Unit at SKF, welcomed the guests and highlighted how the SKF Marine dedicated sales and technical team can work with shipping companies worldwide – for service, advice, maintenance and more.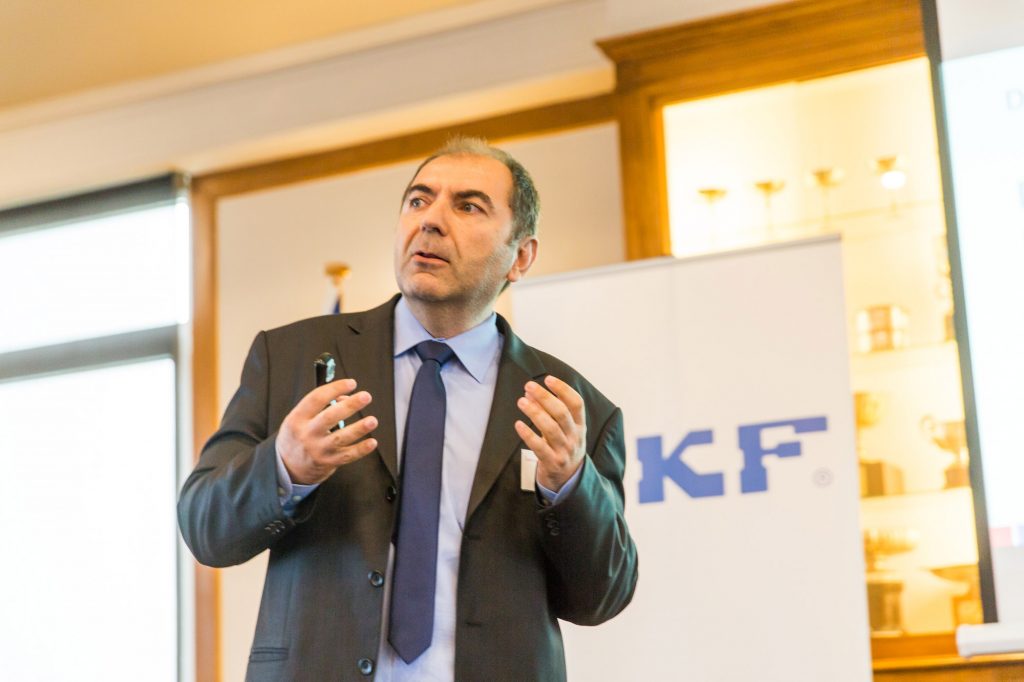 Next to speak was Mr. Svetoslav Staykov, who is responsible for SKF Marine Monitoring Solutions. He presented the SKF Marine Condition monitoring kits that crew can use to collect vibration data measurements. The collected ship data can be transferred to the SKF One Global Cloud, from which it can be accessed and analyzed by SKF experts to support the ship's engineer or the fleet technical manager, or directly by customers. Finally, he talked about the bearing faults and consumption which are classified using several statistical features as input to machine learning techniques.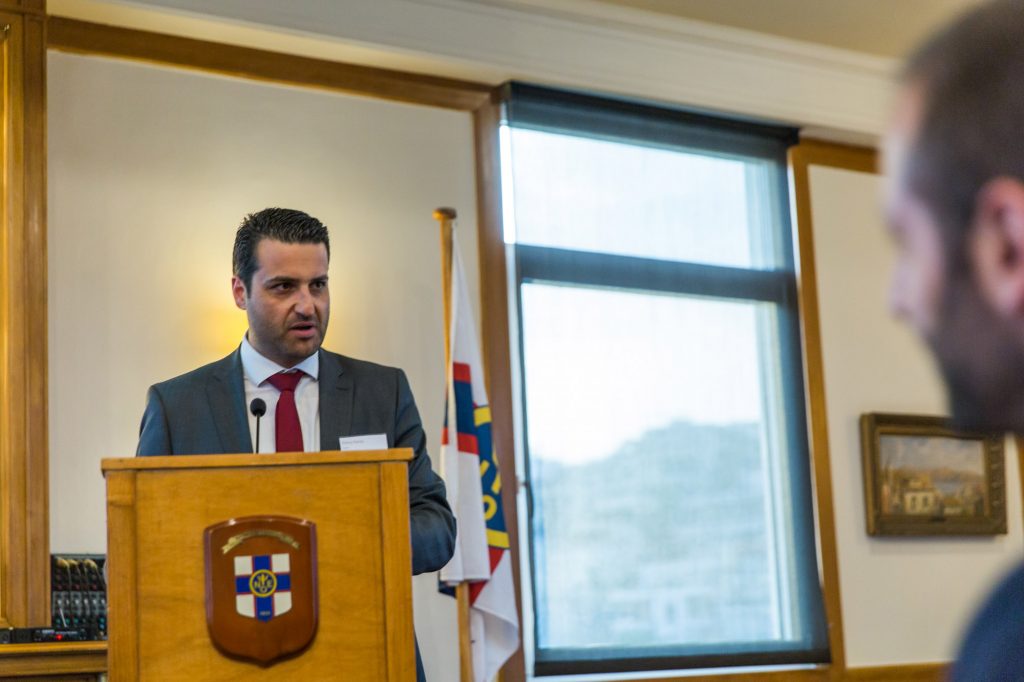 Mr. Petros Petritis, Marine Sales Manager at SKF Hellas described the Odyssey Condition Based Maintenance (CBM) Project, an innovative project to collect and analyze vibration data, and its benefits for the shipping companies that implement it.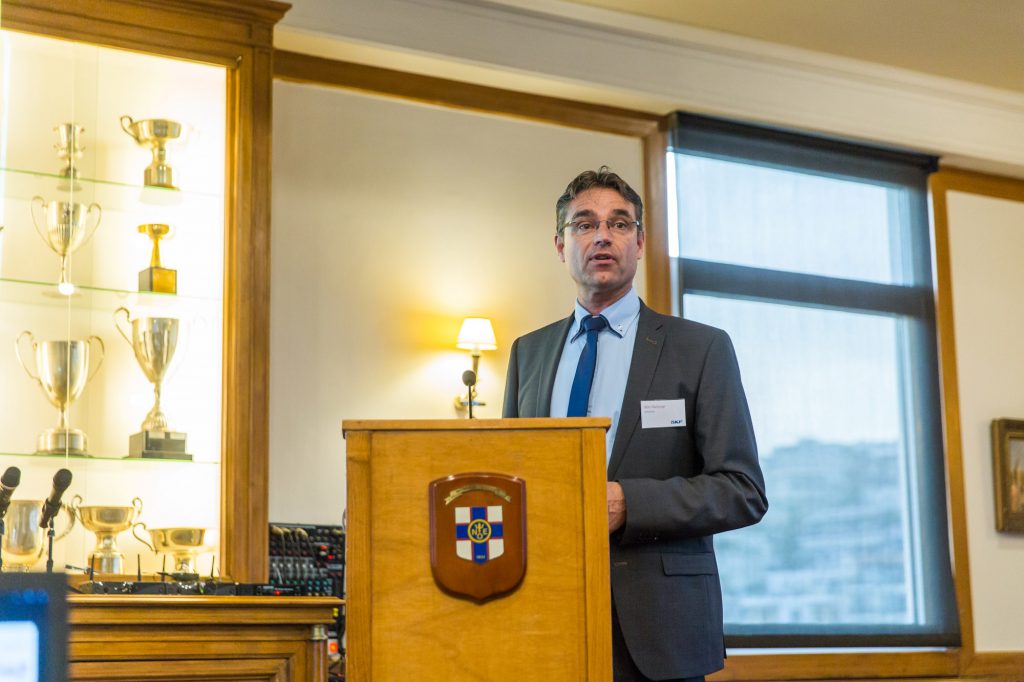 Mr. Wim Matsinger, Teamleader Mechanical Service, referred to Alignment, Chocking and On-Site Machining Services offered by SKF. Last but not least Mr. Alexandros Vourakis talked about how customers can be protected from buying counterfeit products. He recommended customers to use the SKF Authenticate app to verify products authenticity and highlighted that the best way to safeguard authenticity is by sourcing through SKF Authorized Distributors.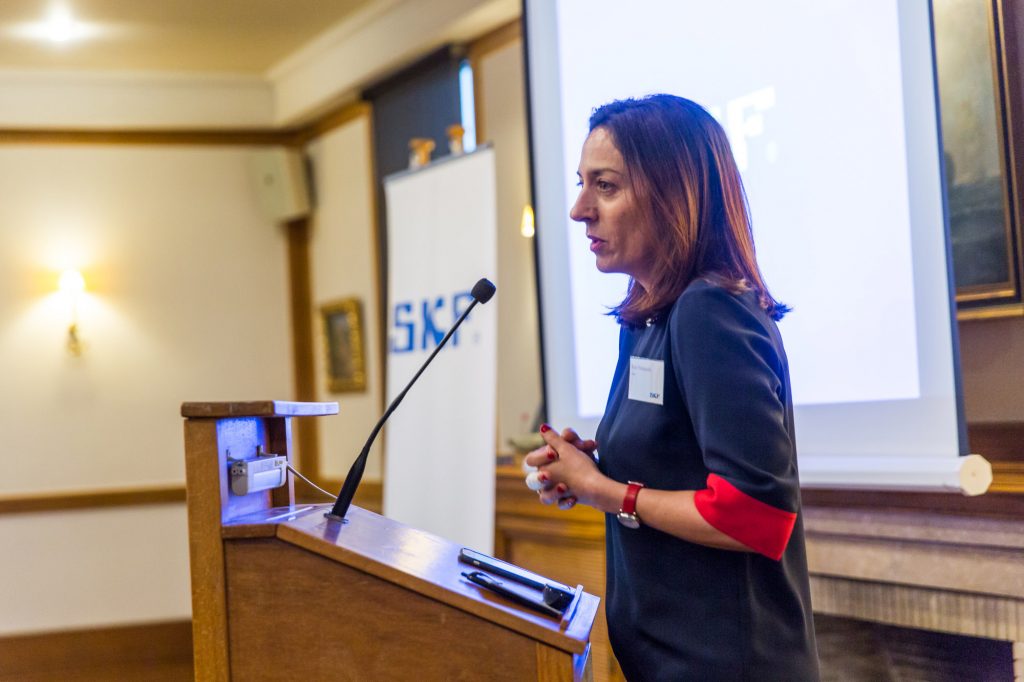 Mrs. Rania Patsiopoulos, Managing Director at SKF Hellas, in her closing speech, thanked all the participants who joined the seminar and urged them to talk with the SKF global marine experts who were on site.
Press release from SKF HELLAS S.A