SLM SOLUTIONS OPENS NEW APPLICATION CENTER IN SHANGHAI TO CONTINUE GROWTH IN ASIAN MARKET
Shanghai, May 22, 2019. SLM Solutions celebrates the grand opening of their new expanded office facilities and application center for their head office in China. After establishing Chinese operations in Shanghai in 2015, the new facility will strengthen SLM Solutions' presence in China and allow local staff to collaborate with customers to foster selective laser melting innovation.
With over 100 customers, industry contacts, and local government representatives, SLM Solutions celebrated with festivities and a tour through the new customer service and application engineering center. Customer success stories, such as from Divergent3D on the prospects for industrializing metal additive manufacturing, were also incorporated into the day and a second day of customer workshop training will also be offered on SLM Solutions' technical products and services as well as standardization processes.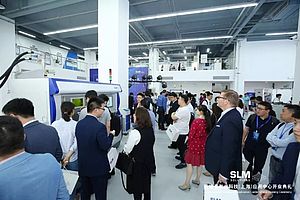 The new facility has four selective laser melting machines installed, one SLM®125, two SLM®280, and one SLM®500 system. The application center also includes equipment to represent the supporting process-chain to an SLM build, including post-processing capabilities, a metallurgical lab and best-practice examples for powder storage and operation. Expanded capacity for calibration equipment, spare part storage and a growing customer support team will allow the company to continue its growth in the region.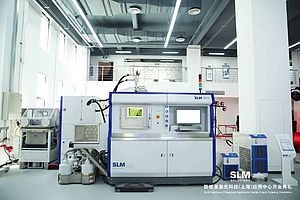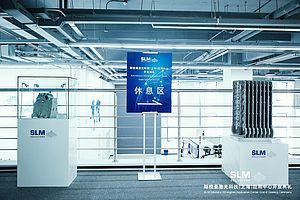 "China is a growth market for us as the manufacturing sector is continuing to transform with industrial selective laser melting applications," Meddah Hadjar, CEO of SLM Solutions Group AG said. "This new office not only continues our commitment to the Chinese market, but also provides more resources for our local experts to support customers, ensuring they are successful and facilitating their innovation."
"As we continue to grow our Chinese team, the opening of our Shanghai Application Center is an important milestone in SLM Solutions' development and indicates the confidence in the Chinese market. As part of the global strategy for growth we have the capacity to more than double our number of employees and the equipment to support all Chinese users with the technological resources shared by our applications centers around the world. We can also provide high-quality, fast technical services to better promote the development of selective laser melting and create more value for customers," says Jerry Ma, General Manager of SLM Solutions (Shanghai) Co., Ltd..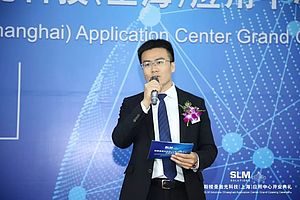 Source: SLM Solutions Group AG