Smart Packaging 2019 – 10 – 11 September 2019, Hamburg Marriott Hotel, Hamburg, Germany
The 4th edition of AMI's successful and focused Smart Packaging conference takes place on 10 & 11 September 2019 at the Hamburg Marriott Hotel, Hamburg, Germany.

The Smart Packaging conference, once again, ​brings together brand owners, retailers, packaging producers, plastics and additive suppliers, active and intelligent technology developers, and processing machinery experts to discuss new opportunities and applications for intelligent packaging.
Learn about the latest technologies across the industry, encompassing food, FMCG, pharmaceutical packaging with printed electronics, wireless technology and extended shelf-life. 

In addition to two days of presentations, technology discovery and intensive discussion, the conference provides excellent networking opportunities with key players from throughout the active and intelligent packaging sector. Held in the networking area is the conference exhibition, providing additional opportunity for showcasing, discovering and discovering.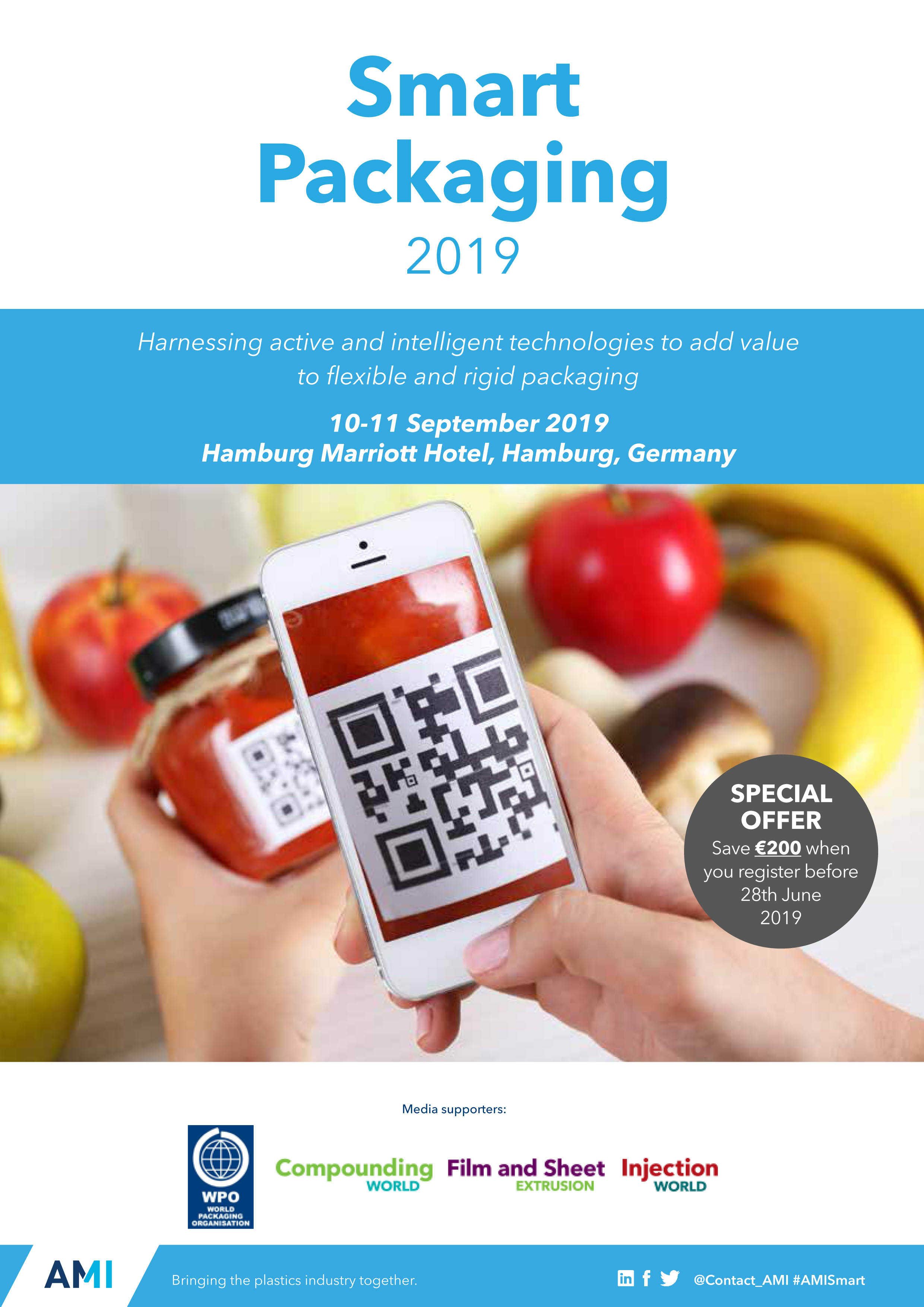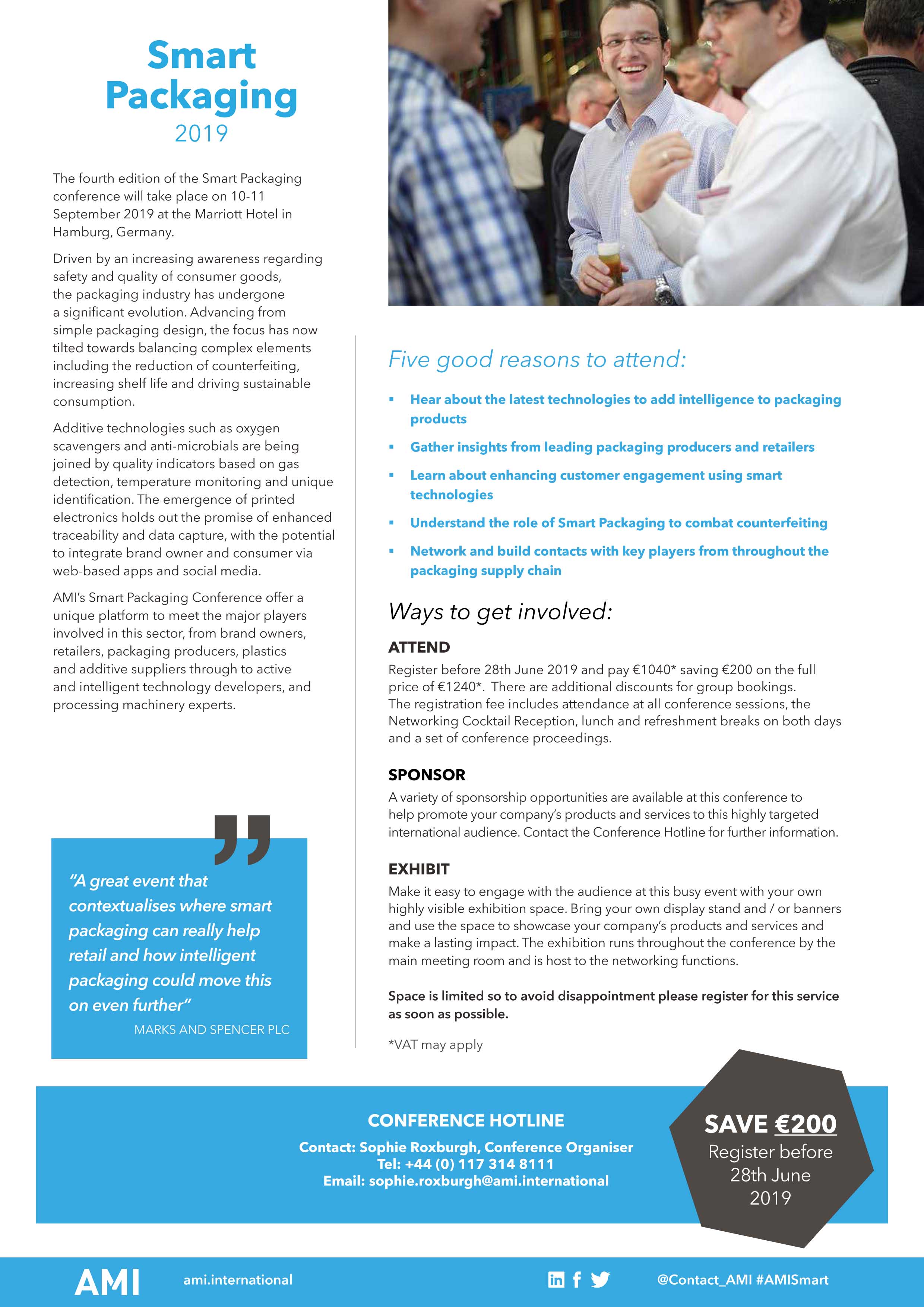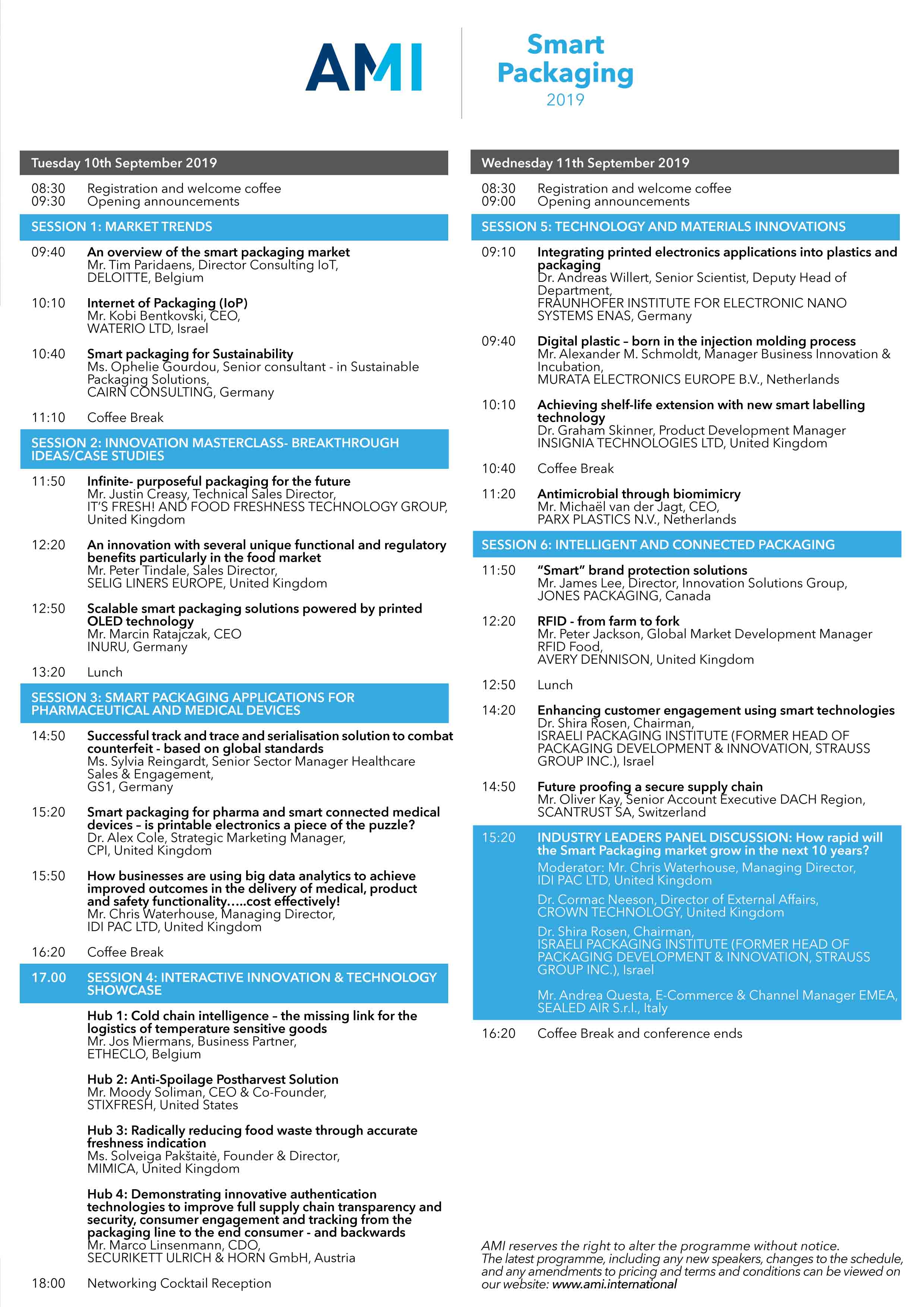 Source : AMI Conferences