SPE TO RECOGNIZE NEWLY NAMED 'FELLOWS' AT ANTEC® 2018 @NPE2018
BETHEL, CT, U.S.A., Feb 27, 2018: At May's SPE ANTEC® 2018 @NPE2018, the Society of Plastics Engineers (SPE) will introduce nine new Fellows who are being recognized for their contributions to the Society.
ANTEC 2018 @NPE2018, the world's largest plastics technical conference, will take place May 7-10 at the Orange County Convention Center in Orlando, FL, U.S.A.
SPE members are honored for their outstanding contributions in the field of plastics engineering, science or technology, or in the management of such activities. Candidates are sponsored by an SPE Division or Special Interest Group and elected by the Fellows Election Committee based on their professional record as well as written sponsorships from at least two SPE members. Only 334 members, including the new Fellows, have been awarded this prestigious title since it was introduced in 1984.
The new honorees are: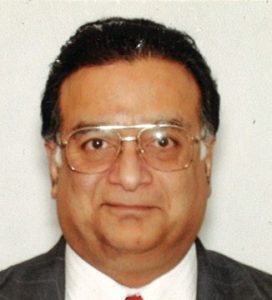 Dr. Ashok M. Adur Dr. Adur earned a Ph.D. in Polymer Science & Engineering from University of Tennessee-Knoxville and Executive Entrepreneurship from the University of Virginia Darden School of Business. He has over 40 years of success in technical and commercial management at companies such as Chemplex Co. (now Lyondell-Basell), Air Products & Chemicals, BP Chemicals, International Paper, PolyOne and Crane Plastics, and his own consulting business called Everest International Consulting. He is active in SPE. He has over 85 papers and publications and over 70 patents resulting in annual business of over $1.5 billion. He is a recognized expert in reactive compounding, compatibilization of multi-component systems and intellectual property strategies. He is now Commercial Development Director (Plastics) at Vertellus LLC. Sponsored by SPE's Polymer Modifiers & Additives division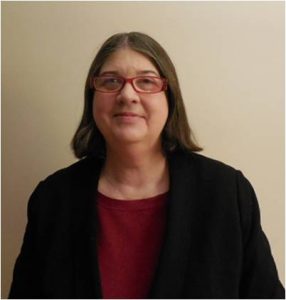 Carol Forance Barry, D.Eng. Professor Barry is currently teaching in the Department of Plastics Engineering at the University of Massachusetts Lowell. She spent 12 years in industry prior to joining the faculty at the University. From 2004-2016, she served as Associate Director of the NSF-funded NSEC – the Center for High-rate Nanomanufacturing. Her research focus is advanced polymer manufacturing, particularly extrusion, melt compounding of nanocomposites and highly-filled compounds, multilayer coextrusion, injection molding of microparts, nanomanufacturing, hot embossing of micro and nanostructured surfaces, and 3D printing. She has authored over 100 publications.  Sponsored by SPE Injection Molding division.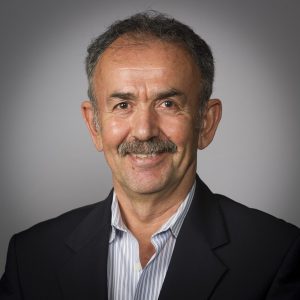 Dr. Mehmet Demirors Dr. Demirors is a Senior Research Fellow at the Packaging & Specialty Plastics R&D of The Dow Chemical Company. His primary responsibility is the development of new products, primarily in ethylene polymers.
Dr. Demirors started working for Dow after obtaining a B.Sc. and a Ph.D. degree from University of Manchester (UMIST) in Polymer Science in 1985. In the early part of his career in the Netherlands, he developed high performance polymers in the styrenics area, including CO2 blown Styrofoam insulation materials. In 1996 he moved to Michigan where he developed Styron A-Tech family of products. In 2004 he moved to Texas to lead Polyethylene product development. Currently he is leading the development of Dow's new generation of polyethylene families such as Elite AT, Agility, Innate and Dowlex GM. Sponsored by SPE Engineering Properties & Structure division.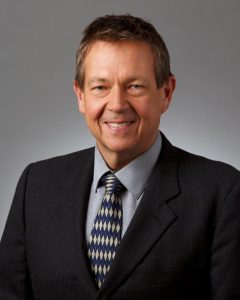 Dan Falla Mr. Falla is Senior Technical Service Specialist at Shell Polymers and has spent more than 30 years in the polymer industry.  Previous employers include NOVA Chemicals and Dow Chemical focusing on specialty packaging and new business development. Dan has a Chemistry degree from McMaster University and a Business degree from the University of Windsor. Over his career, has earned more than 20 patents, written over 25 peer-reviewed articles, and has given presentations at numerous conferences and webinars. He is currently Membership Chair for the SPEs Flexible Packaging Division where he also serves as Councilor. In his spare time, he is a real estate investor focusing on families with poor credit. Sponsored by SPE Flexible Packaging division.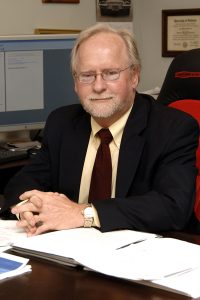 Dr. John W. Gillespie Jr. Since 1981, Dr. Gillespie has served the University of Delaware Center for Composite Materials in several roles, achieving the position of Director in 1996.  As Director, Dr. Gillespie has established an internationally recognized center of excellence in composites.  Dr. Gillespie is the Donald C. Phillips Professor of Civil and Environmental Engineering and holds appointments in the Departments of Materials Science and Engineering, Civil and Environmental Engineering, and Mechanical Engineering.  He has advised more than 97 PhD and master's students.
Dr. Gillespie's contributions to composites science and technology have been recognized through a number of honors and awards, and he has received numerous best paper, and best presentation awards over the years. Sponsored by SPE Composites division.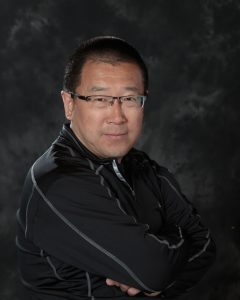 Tie Lan Mr. Lan serves as the R&D Manager at Vestergaard, a global leader dedicated to improving the health of vulnerable people.  Vestergaard products provide game-changing solutions and contribute to a healthier, sustainable planet by fighting malaria, HIV/AIDS and enhancing food security with post-harvest grain protection.  Tie's expertise in the plastic materials and processing enable Vestergaard to provide better products.  Prior to joining Vestergaard, Tie worked as General Manager, Technical Director in Nanocor, where he pioneered the development and commercialization of nanoclay additive technology with more than 40 patents.  Commercial applications include light weight auto parts, sustainable food packaging and eco-friendly flame retardant compounds. Tie earned a Ph. D, in chemistry from Michigan State under Professor Pinnavaia. Tie also serves on the Board of directors in SPE's Polymer Modifiers and Additives division since 2015. Sponsored by SPE Properties & Structure division.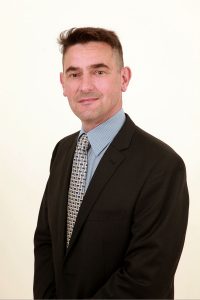 Dr. Russell Speight Dr. Speight joined Moldflow, Australia in 1995 (acquired by Autodesk in 2009) and has held roles of increasing responsibility within the Engineering Simulation Team.  He is currently Director, Moldflow Engineering, managing a global engineering team.  Russell was awarded a Ph.D. in 1993, University of Bradford, UK and an M.B.A. in 2018, Deakin University, Australia.  Russell has actively supported Autodesk funded Ph.D. students from around the world.  Presently, he is engaged as Vice-President of the SPE Australia New Zealand Section, where he previously held the position of SPE Councilor for six years. Since 2009 he has held the position of Honorary Visiting Professor of Polymer Process Measurement Technology, University of Bradford, UK, Advanced Materials Engineering. Sponsored by SPE Australia New Zealand section.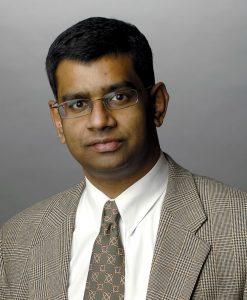 Uttandaraman (U.T.) Sundararaj Dr. Sundararaj teaches Chemical and Petroleum Engineering at the University of Calgary. Previously, he was Professor at the University of Alberta and worked with the GE Plastics. He received his PhD from the University of Minnesota (1994) and his BSc from University of Alberta (1989). Dr. Sundararaj' s main research interests are in polymer blend and nanocomposite structure generation, modeling of polymer processes, and hybrid polymer nanocomposites using novel custom-synthesized nanomaterials. He has published over 200 refereed publications and holds several patents. He has received several research awards including the international Polymer Processing Society's Morand Lambla Award, and the Alexander von Humboldt Research Fellowship; and several national teaching awards including the 3M National Teaching Fellowship. Sponsored by SPE Applied Rheology division.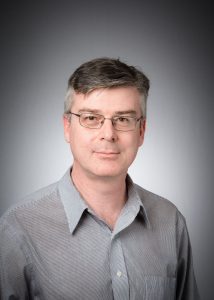 Dr. Michael Thompson Dr. Thompson is a Professor of Chemical Engineering and Associate Dean to the faculty at McMaster University in Canada.    He has spent his career helping to develop new materials and processes, principally with extrusion technology, for the plastics, food and pharmaceutical sectors.  Prior to joining McMaster, he worked as a Senior Process Engineering for Davis-Standard Corporation at their Connecticut headquarters.  He joined SPE as a student member in 1993, and has presented or moderated at most ANTECs these past 25 years. Sponsored by SPE Extrusion division.
Prospective ANTEC attendees can register online at www.antec.ws .
THE SOCIETY OF PLASTICS ENGINEERS® (SPE) is the largest, most well-known plastics professional society in the world. Founded in 1942, SPE helps plastics professionals succeed by spreading knowledge, strengthening skills and promoting plastics and the plastics industry. SPE brings together scientists, engineers and technical personnel engaged in the development, conversion and application of plastics, as well as senior executives from every sector within the plastics industry value chain.
For more information, please visit www.4spe.org.