SPE TO RECOGNIZE NEWLY NAMED 'FELLOWS' AT ANTEC® 2019
BETHEL, CT, U.S.A., Feb 20, 2019: At March's SPE ANTEC® 2019 in Detroit, MI, SPE-Inspiring Plastics Professionals will introduce twelve new Fellows who are being recognized for their contributions to the Society.
ANTEC® 2019, the world's largest technical conference for plastics professionals, will take place May 18-21 at the Marriott Detroit Renaissance, Renaissance Center in Detroit, MI.
SPE members are honored for their outstanding contributions in the field of plastics engineering, science or technology, or in the management of such activities. Candidates are sponsored by an SPE Division or Special Interest Group and elected by the Fellows Election Committee based on their professional record as well as written sponsorships from at least two SPE members. Only 340 members, including the new Fellows, have been awarded this prestigious title since it was introduced in 1984.
The new honorees are: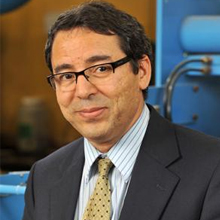 Dr. Abdellah Ajji Dr. Ajji is professor at the Chemical Engineering Department of Polytechnique Montréal Engineering University and holder of an NSERC-Industry research Chair on safe, smart and sustainable packaging (3SPack). His research interests are in polymer processing, blends and nanocomposites. Recently, his focus has been on applications involving multilayer films and nanofiber structures with functional polymers for active packaging, sensing and biomedical applications. He's published more than 200 journal papers, 7 patents and applications and more than 200 conference proceedings. He is also an associate editor for the Journal of Polymer Engineering, member of the editorial board of the Journal of Plastic Films and Sheeting and a member of many professional societies including SPE. Sponsored by SPE Flexible Packaging division.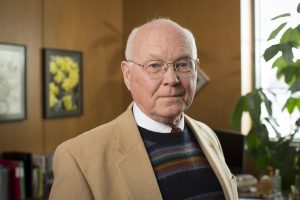 Professor Stephen H. Carr Professor Carr has served on the engineering faculty at Northwestern since 1969, teaching and doing research in areas related to polymeric materials. His research program made important contributions in areas such as alloys of rod-like polymers, piezoelectric and conducting polymers, and network polymers. Professor Carr served as the Associate Dean for Undergraduate Engineering at Northwestern from 1992 to 2015.  During his time in that position he drove the evolution of the school's education to focus on living at frontiers – both in research and in design.  He was a past officer in SPE's Engineering & Property Structure division. Sponsored by SPE Engineering & Property Structure division.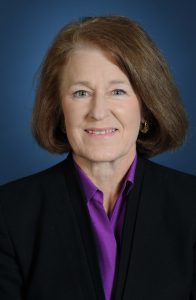 Donna S. Davis Ms. Davis is a Sustainability and Advocacy Manager, Polyethylene, at ExxonMobil Chemical Company.  Over her career at ExxonMobil, she has led New Product Development efforts such as the introduction of Exact™ plastomers and other specialty polymers.  She entered the polymers world via process design, going back to ExxonMobil's first gas-phase polyethylene plants in Texas, Saudi Arabia, and Canada.  She has been heavily engaged in packaging markets and applications, particularly developing opportunities for ethylene- and propylene-copolymers.  Ms. Davis has championed industry-wide technical interaction by organizing programming for Thermoplastic Materials and Foams, Flexible Packaging, Polyolefins, and Sustainability.  She has also chaired SPE's Technical Program Committees and General Operating Committees for SPE's Annual Technical Conference. She was inducted into the Plastics Hall of Fame in 2018 and served as the 2003-2004 president of the Society of Plastics Engineers. Sponsored by SPE Flexible Packaging division.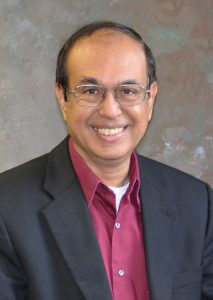 Professor Rakesh K. Gupta Professor Gupta is the George & Carolyn Berry Professor of Chemical Engineering at West Virginia University. Previously, he taught at SUNY Buffalo and worked for the Monsanto, DuPont, and Braskem companies. He has B. Tech and Ph.D. degrees from IIT Kanpur and University of Delaware, respectively. He does research on rheology, polymer processing, and polymer composites and nanocomposites. He has published over 120 journal and 80 conference papers. He holds three U.S. patents and is the author of "Polymer and Composite Rheology". He has coauthored the textbook "Fundamentals of Polymer Engineering" and coedited "Handbook of Polymer Nanocomposites" and "Graphite, Graphene and their Polymer Nanocomposites". Sponsored by SPE Building and Infrastructure division.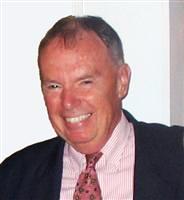 Dr. Thomas W. Haas Dr. Haas received a B.S. degree in mechanical engineering from SUNY Buffalo, a M.S. degree in engineering mechanics from the Pennsylvania State University and M.A. and Ph.D. degrees in Aerospace and Mechanical Science from Princeton University in the Polymer Materials Program. Dr. Haas joined Virginia Commonwealth University (VCU) in 1983 as Professor and Director of the Commonwealth Graduate Engineering Program. He also acted as Associate Dean for Academic and Faculty Affairs of the new VCU School of Engineering from 1995 to 1999. He currently holds a part time position as Professor of Mechanical and Nuclear Engineering.
In addition to being a Distinguished Member of SPE, he is a Fellow of the Plastics and Rubber Institute (now the Institute of Materials, Minerals & Mining) in the United Kingdom and a Fellow of the Virginia Academy of Science (VAS).  Sponsored by SPE Medical Plastics division.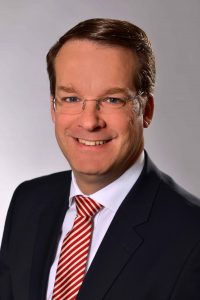 Dr. Christian Hopmann Dr. Hopmann holds the position of Chair for Plastics Processing and is the director of the IKV – Institute for Plastics Processing in Industry and Crafts at RWTH Aachen University. He is co-founder of the AZL – Aachen Center for Lightweight Production and vice-dean of the faculty for mechanical engineering. After studying mechanical engineering, he received his doctoral degree from RWTH Aachen University/Germany. Following a senior vice-director position at IKV, he started his industrial career in 2005 at the plastics processing company RKW SE, latterly as managing director of RKW Sweden A.B. in Helsingborg/Sweden. He participated the program for executive development at the International Institute for Management Development (IMD), Lausanne/Switzerland. Hopmann holds numerous mandates as author, editor and speaker at international conferences. Sponsored by SPE Injection Molding division.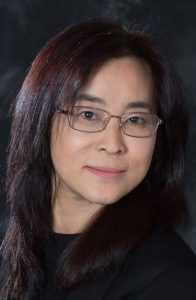 Dr. Ying (Lora) Liang Dr. Liang is a Research Principal at global packaging core technology group in Mondelēz International, working on Research & Development and commercialization of enabling innovative technologies spanning multiple food package formats/categories.  Dr. Liang earned her Ph.D. from Michigan State & MBA from DePaul University.  With more than 20 years industry experience, she actively advocates industrial collaboration across the supply chain to deliver breakthrough innovations.  Prior to Mondelēz, Dr. Liang worked 11 years at Nanocor, where she spearheaded nanocomposite technology development & commercialization.  Dr. Liang's patents range from polymer composite to barrier/sealant technologies.  She is a frequent speaker at numerous conferences.  Dr. Liang currently serves as treasurer for SPE Bioplastics & Renewable Technologies Division, and Board of Directors of the Flexible Packaging Division.  She is also the editor for Plastic Film and Sheeting. Sponsored by SPE Engineering & Property Structure division.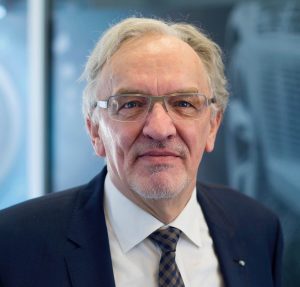 Professor Jan-Anders E. Mansson Professor Mansson obtained his Ph.D. from Chalmers University of Technology, Sweden. After 5 years as head of the Research & Development department at a Swedish Tier-1/2 company he was appointed Professor at the University of Washington. In 1990, he joined the Ecole Polytechnique Fédérale de Lausanne (EPFL) as Professor and Director of the Polymer and Composite Technology Laboratory. He also served as EPFL Vice-President. In 2016 Prof. Mansson joined Purdue University as Distinguished Professor and as Director of the Composite Manufacturing and Simulation Center.
Professor Mansson is a member of the Royal Swedish Academy of Engineering Sciences, IVA, the Swiss Academy of Engineering Sciences, SATW and founder of the composite company, EELCEE Ltd. Sponsored by SPE Composites division.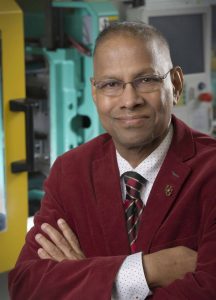 Professor Amar Mohanty Professor Mohanty is a Professor, Premier's Research Chair in Biomaterials and Transportation as well as Research Leadership Chair at the University of Guelph, where he is also the Director of the Bioproducts Discovery & Development Centre (BDDC). He is an international leader in the field of biobased materials with a focus on engineering new sustainable materials. He has more than 800 publications, including 348 peer-reviewed journal papers and 56 Patents awarded/applied (total citations 28,135 – google scholar). Also named a Fellow of American Institute of Chemical Engineer and a Fellow of the Royal Society of Chemistry (UK) he has received numerous awards. Sponsored by SPE Injection Molding division.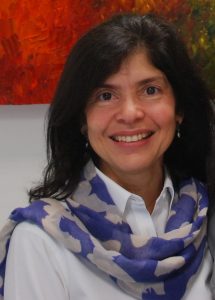 Dr. Maria del Pilar Noriega, Ph.D. Dr. Noriega is current Director General of ICIPC, Rubber and Plastic Institute for Training and Research. Chemical Engineer from the Universidad Pontificia Bolivariana, Colombia. She has graduate studies in polymer chemistry of the Technical University of Dresden, Germany and in thermoplastic extrusion of IKT, Institute for Plastics Technology, Stuttgart, Germany. She received a Ph.D. in Mechanical Engineering from the University of Wisconsin-Madison.  She has co-authored 5 technical books and numerous technical papers in international journals. She is co-inventor of 4 granted patents in Colombia, 2 granted patents in the U.S., 4 international patent applications and 1 patent application in Colombia. She is member of the SPE Extrusion Division and the Board of Directors. Sponsored by SPE Extrusion division.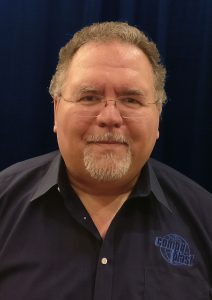 Dr. John Perdikoulias Dr. Perdikoulias is a Professional Engineer with over 30 years of experience in the plastics industry. He holds B.Eng. and M.Eng. Degrees from McMaster University and a Ph.D from the University of Waterloo, Canada. He is currently president of Compuplast North America, providing simulation software and services to the polymer processing industry worldwide.
He has been elected as an SPE Honored Service Member for his contributions to the Society and in 2017, he was very honored to receive the SPE Extrusion Division's, Bruce Maddock Award for his contributions to the industry. Sponsored by SPE Extrusion division.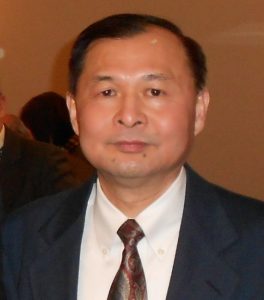 Dr. Hsinjin Edwin Yang Dr. Yang received a Ph.D. in Polymer Science from The University of Massachusetts at Amherst. He has over 25 years of success in technical leadership and management experiences at companies, such as Eastman Kodak, Eastman Chemical, Essilor, Baxter and UL, and his own consulting business called Pioneer Scientific Solutions. He has issued over 20 patents and published over 50 papers. He currently is the editor for the book "Durability and Reliability of Polymers and Other Materials in Photovoltaic Modules". He has made significant and creative contributions to plastics science and technology in the following areas: Quantitative understanding of polymers flammability; Innovative injection-compression molding design and process for zero birefringence polycarbonate lens; Discovering many miscible blends of polyesters and polycarbonates; Establishing the correlation between free volume behaviors and barrier performance of polymers; Service life prediction of performance plastics. Sponsored by SPE Engineering & Property Structure division.
For more information or to register please go to www.4spe.org/antec.
About SPE-Inspiring Plastics Professionals
Together we can form your future.
84 countries and 22,500+ members strong, we unite plastics professionals worldwide –helping them succeed and strengthening their skills through networking, events, training, and knowledge sharing.
No matter where you work in the plastics industry value chain-whether you're a scientist, engineer, technical personnel or a senior executive-nor what your background is, education, gender, culture or age-we are here to serve you.
Our members needs are our passion. We work hard so that we can ensure that everyone has the tools necessary to meet her or his personal & professional goals.
And, like our members, we are committed to giving back to the communities that have given us so much. Together it's our responsibility to make the plastics world a better place by providing a forum that generates a strong awareness of issues facing the plastics community so that we can look at the solutions that will benefit everyone. Join us in bringing about real change. Together we will make a difference.