STADLER acquires majority stake in weeeSwiss Technology AG, strengthening its offer with cutting-edge electronic scrap recycling systems
Altshausen, September 1, 2020 – STADLER has announced the acquisition of a majority stake in weeeSwiss Technology AG, which specializes in the design, construction and operation of turn-key Waste Electric and Electronic Equipment (WEEE) recycling plants. With this move, STADLER extends its offering to include recycling of electronic waste, a sector that is growing fast in response to the increasing pressure to improve the environmental management of this type of waste, to use resources more efficiently, and to contribute to a circular economy.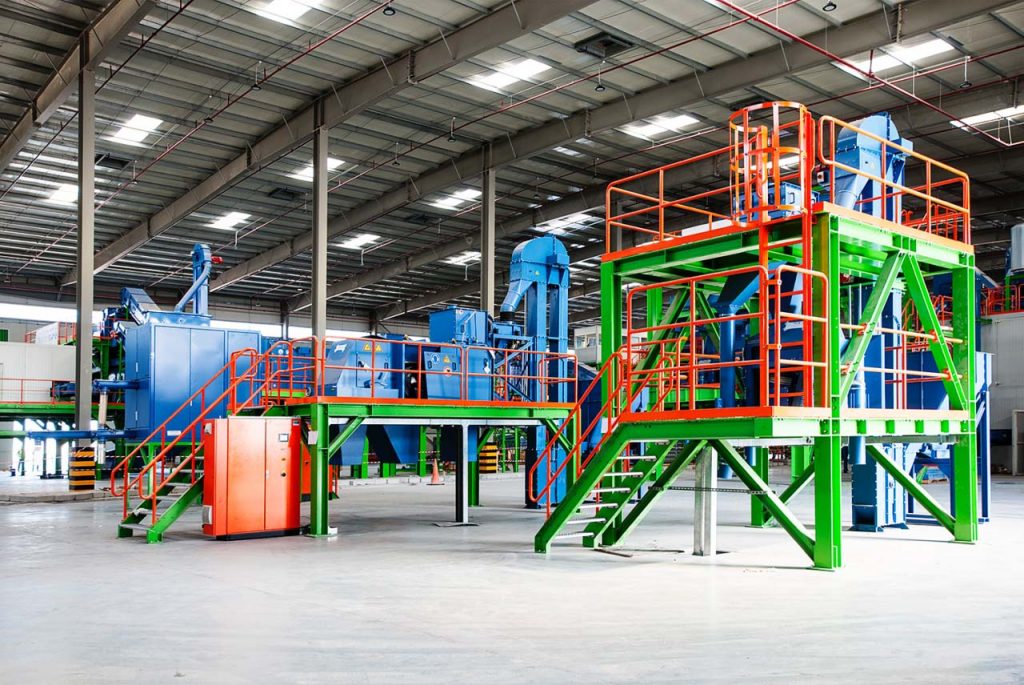 WEEE is the fastest growing waste stream across the world, currently amounting to annual volumes around 50 million metric tons. The demand for recycling this material is rising fast, as legislation to regulate the management of electronic waste comes into force across the world to address the environmental impact of this waste and foster a circular economy where its component materials are recovered and reused. The growing public awareness of the importance of using more efficiently natural resources is also a factor in the push for recycling. On the other hand, electronic waste is a source of many materials that are in great demand for new low-carbon technologies and electronics, which translates into business opportunities for recycling operations.
"weeeSwiss is a perfect fit for STADLER," stated Willi Stadler, CEO of Stadler Anlagenbau GmbH. "Through this partnership we are extending further our product line to include electronic waste, which is set to become an increasingly important sector in the recycling industry. Our customers will benefit from the expert know-how of weeeSwiss in WEEE recycling facilities together with the benefits of STADLER's worldwide sales and service network, our strong project management capabilities and experience in building large sorting plants."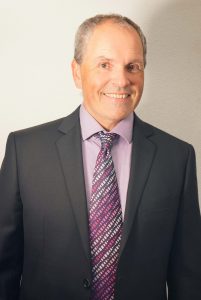 Jochen Apfel, CEO of weeeSwiss, adds: "With the growing needs of the market for metals that are directly involved in the evolution of our technologies, e-waste recycling is gaining importance by the day. It is a business with great opportunities because the demand is driving commodities prices up, so that they quickly pay back the investment in a plant. Countries across the world are seeing the environmental benefits of e-waste processing, and its business potential. Together with STADLER, weeeSwiss is in the ideal position to meet the requirements of this challenging market with market-leading WEEE recycling plants."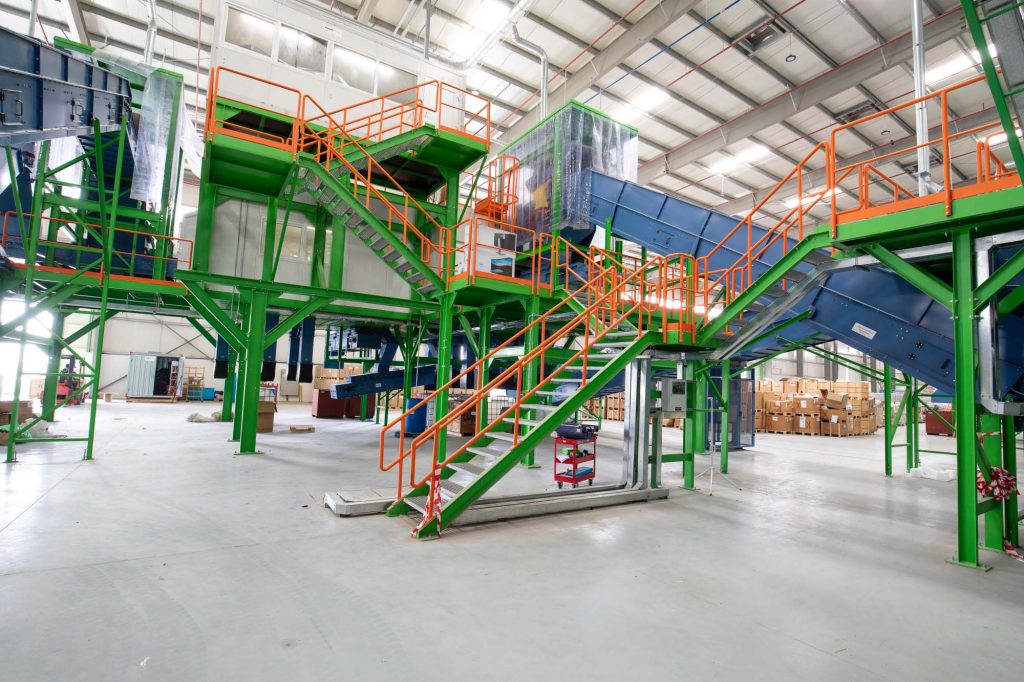 weeeSwiss has more than 25 years of industrial experience in which it has pioneered WEEE recycling technology, and today supports its customers around the world with its operational and market know-how. Today it offers e-waste recycling operators full Engineering, Procurement and Construction (EPC) services. Its process begins with a detailed analysis of the customer's requirements, followed by the design of the recycling process and factory layout, then installation and start-up. The company delivers specially developed training programs to ensure the customer's staff is able to operate the plant to the highest standards. weeeSwiss's support extends to marketing the plant output: it helps the customer with market research and feasibility studies, with visits to prospective clients and the valuation of the plant's e-waste. It provides Offtake Agreements to support the sale of the outgoing fractions.  Its team's in-depth knowledge of the worldwide markets and its global network ensure the customer achieves the best value for the plant's reclaimed elements including precious metals, non-ferrous and ferrous materials, and plastics.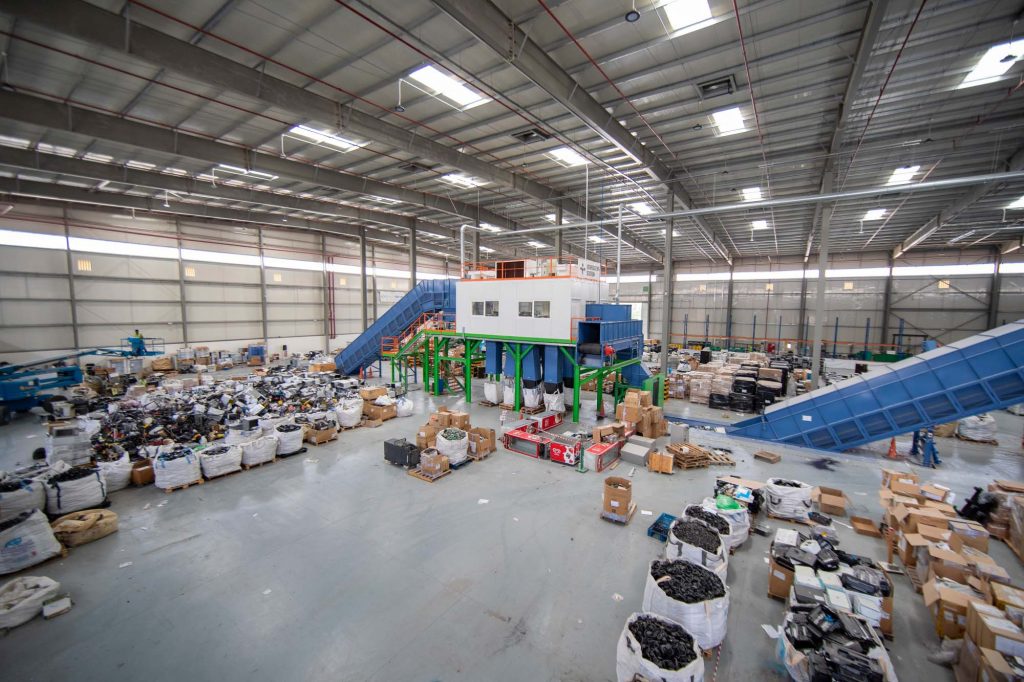 The two companies will harness their combined know-how in the joint development of new solutions, processes and technologies for WEEE recycling. These efforts will benefit from the resources of STADLER's innovation and test centers in Altshausen, Germany and Krsko, Slovenia. They will also build on the existing collaborations that weeeSwiss has established with Swiss universities.
About STADLER
STADLERÒ is dedicated to the planning, production and assembly of sorting systems and components for the waste disposal and recycling industry world-wide. Its team of over 450 qualified employees offers a tailor-made full service, from conceptual design to planning, production, modernisation, optimisation, assembly, start-up, conversions, disassembly, maintenance and servicing of components to complete recycling and sorting systems. Its product range includes ballistic separators, transport conveyor belts, screening drums and label removers. The company is also able to provide steel structures and electrical switch cabinets for the plants it installs. Founded in 1791, this family-run company's operation and strategy is underpinned by its ethos of delivering quality, reliability and customer satisfaction, being a good employer and providing strong social support.
For more information, visit www.w-stadler.de