STADLER and KRONES close the circular economy loop at the Kunststoff Recycling Grünstadt plant in Germany
Altshausen, 19 April, 2022 – STADLER and KRONES have collaborated in the design and installation of a new sorting and washing plant for Kunststoff Recycling Grünstadt GmbH (KRG), a German recycling company serving the plastics processing industry. The facility for processing post-consumer HDPE and polypropylene (PP) packaging waste is the first of its kind in the country: it closes the plastics circular economy loop with its output of extremely high quality recyclates that can be used again in the same packaging applications – including those requiring food grade material. The plant was designed to produce annually approximately 30,000 tonnes of recyclates that can be returned to the manufacturing cycle. In addition, the process itself delivers environmental benefits through a reduction in material loss and water consumption, saving up to 36,100 tonnes of CO2 equivalents per year by processing around 38,000 tonnes of plastic waste.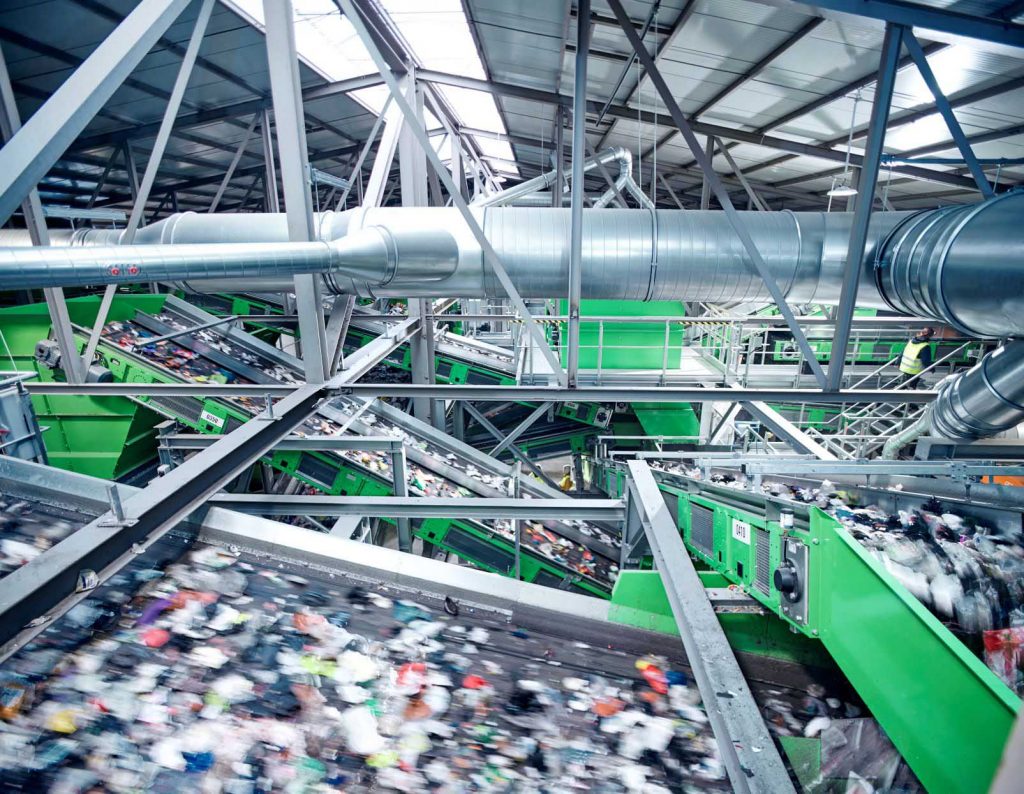 Sorting plastics by colour: closing the circular economy loop
With its new plant, KRG aims to produce high-quality recyclates capable of meeting the demands of branded goods companies and the Fast Moving Consumer Goods (FMCG) sector. This would not be possible by following the common practice in HDPE and PP post-consumer packaging recycling, which produces low-quality, dark colour recyclates that can only be used in lower applications.
To achieve the desired result, the pre-sorted materials coming from Light Packaging Plants are first processed through the sorting line designed and installed by STADLER. With a capacity of approximately 10 tonnes/hour, the line operates in two different modes depending on the material being fed – one for PP materials and another for HDPE. The input materials are screened to eliminate fines, metals are separated using an over belt magnet and eddy current, and light film is extracted by an air sorter.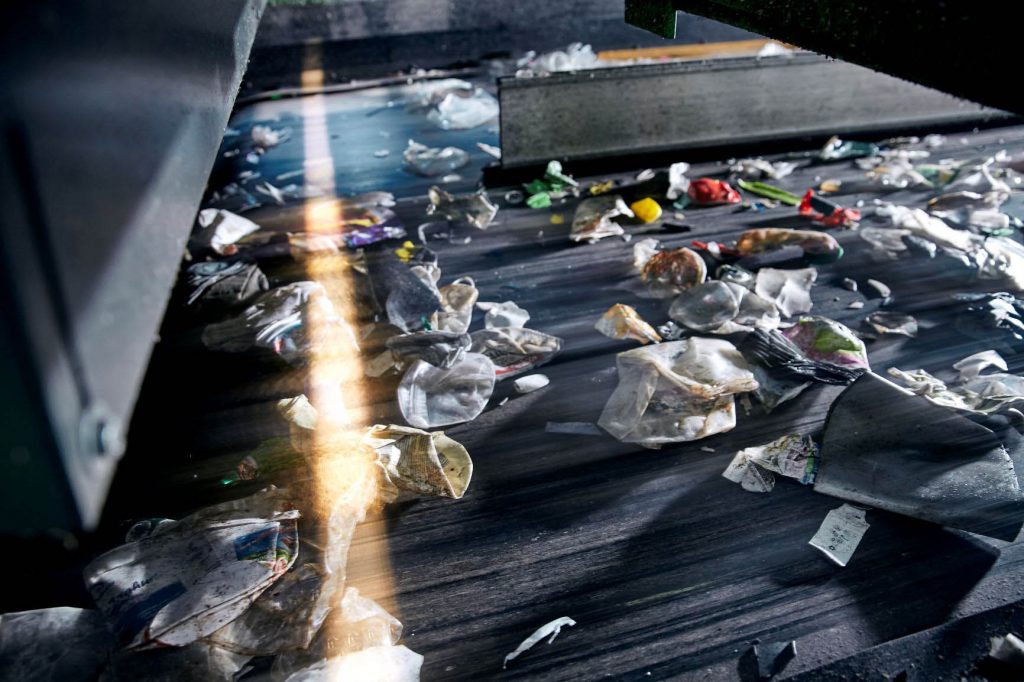 Seven Near-Infrared (NIR) sorters separate the remaining material into 6 product fractions separated by colour. Part of the output materials is fed immediately into 2 KRONES lines, located in the same hall, while the rest is baled and stored for later processing.
In the KRONES lines, each with a capacity of 2 tonnes/hour, the pre-sorted material is ground into flakes and pre-rinsed before being processed in its patented hot-washing system. Final rinsing and sorting according to colour and polymer complete the process to produce perfectly clean flakes of the high-quality required for recycling in their original packaging applications.
"This plant makes a big step in advanced quality of the recycled material, which can go to challenging applications where reduced odours and even food grade qualities need to be achieved. HDPE and PP packaging can be recycled for the same application again, so that, for example a HDPE shampoo bottle or PP margarine pot will have a second life as a bottle, pot or lid. This was only done for PET bottles until now," explains Mr. Michael Auburger, Product Manager Recycling Solutions at KRONES.
A tailored design where close collaboration was key
STADLER and KRONES have developed a successful collaborative relationship over the years in a number of joint projects, which have led to their joining forces in a partnership to harness the advantages of plastics recycling by combining their respective specialist expertise and technologies.
This partnership was particularly valuable on this project, where the STADLER sorting line needs to work in conjunction with the KRONES line: "Since the two lines are linked to each other, there are interfaces in their controls. For our colleagues from the control engineering department, it was therefore a complex task to coordinate the signal exchange between the lines regarding safety standards and operating modes. Through targeted meetings of the specialists and project managers of both companies, this challenge was also successfully mastered," explains Pascal Locher, Project Manager at STADLER.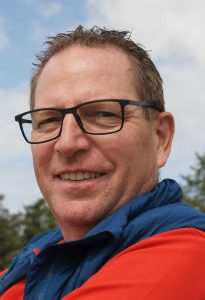 STADLER's hallmark collaborative approach with customers was also key to the successful implementation of the project, and appreciated by Mr. Jörg Berbalk, CEO of KRG: "STADLER's performance during the installation, the coordination, the process, the communication was and is exemplary and unparalleled. All in all, we believe in the concept and are convinced that the combination of STADLER and KRONES is a very good one for the task in hand."
About STADLER
STADLER is dedicated to the planning, production and assembly of sorting systems and components for the waste disposal and recycling industry world-wide. Its team of over 450 qualified employees offers a tailor-made full service, from conceptual design to planning, production, modernisation, optimisation, assembly, start-up, conversions, disassembly, maintenance and servicing of components to complete recycling and sorting systems. Its product range includes ballistic separators, transport conveyor belts, screening drums and label removers. The company is also able to provide steel structures and electrical switch cabinets for the plants it installs. Founded in 1791, this family-run company's operation and strategy is underpinned by its ethos of delivering quality, reliability and customer satisfaction, being a good employer and providing strong social support.
For more information, visit www.w-stadler.de
About Krones
The Krones Group, headquartered in Neutraubling, Germany, plans, develops and manufactures machines and complete lines for the fields of process, filling and packaging technology. And Krones also offers a fit-for-purpose solution for bottle-to-bottle recycling of PET containers. The product portfolio subsumed in the House of Krones is rounded off by numerous products and services from Krones' subsidiaries, themed around digitalisation, for example, digital container decoration, intralogistics and in-house valve production. Every day, millions of bottles, cans, and special-shaped containers are handled on lines from Krones, particularly in breweries, the soft-drinks sector and at producers of still or sparkling wines, and spirits, but also in the food and luxury-goods industries, plus the chemical, cosmetics and pharmaceutical sectors.