STADLER celebrates history of pioneering innovation with milestone of 1,000th ballistic separator
Altshausen, 8 October 2020 – STADLER has reached an impressive milestone with the production of its 1,000th ballistic separator. The machine was purchased by Vaersa, a company providing waste management and remediation activities in the Valencia region, in Spain. The STT5000_6_1 ballistic separator was delivered to the Vaersa light packaging sorting plant in Castellón on September 28th, where it just started operation.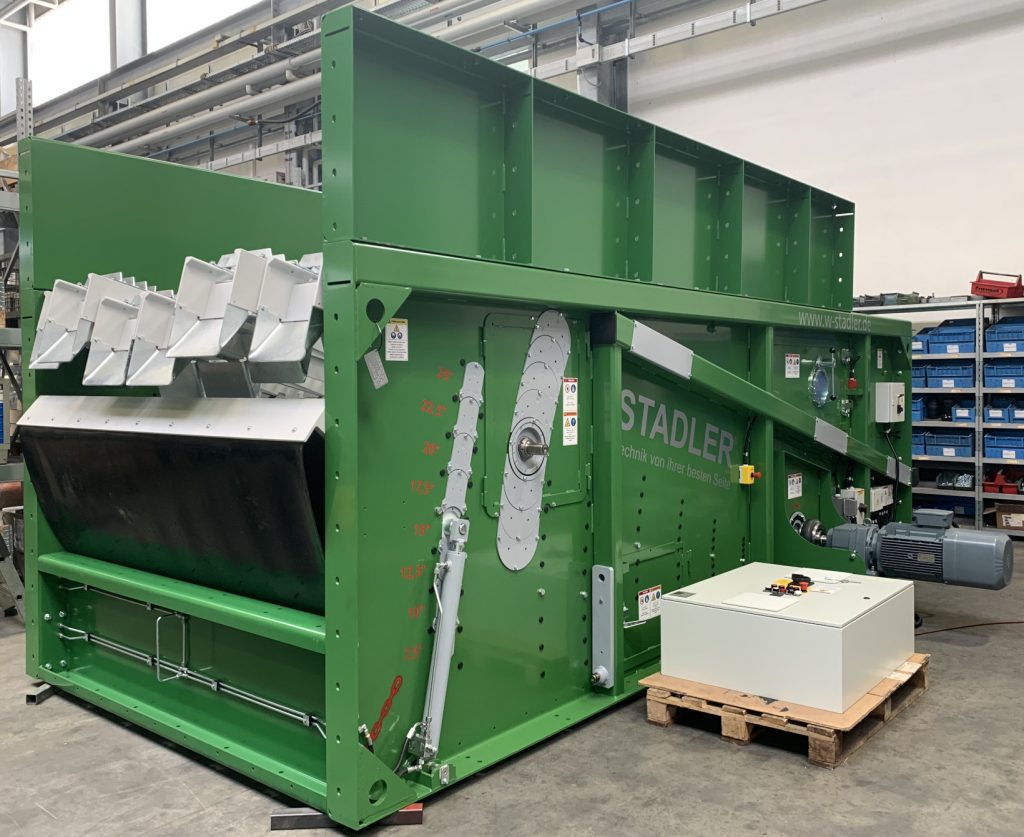 STADLER won Vaersa's public tender for the supply of the ballistic separators with the score. "We are pleased to be working with STADLER. We already knew of their excellent reputation and that it is a brand of reference in the waste sorting sector," stated Noelia Almiñana, Head of Vaersa's waste management department.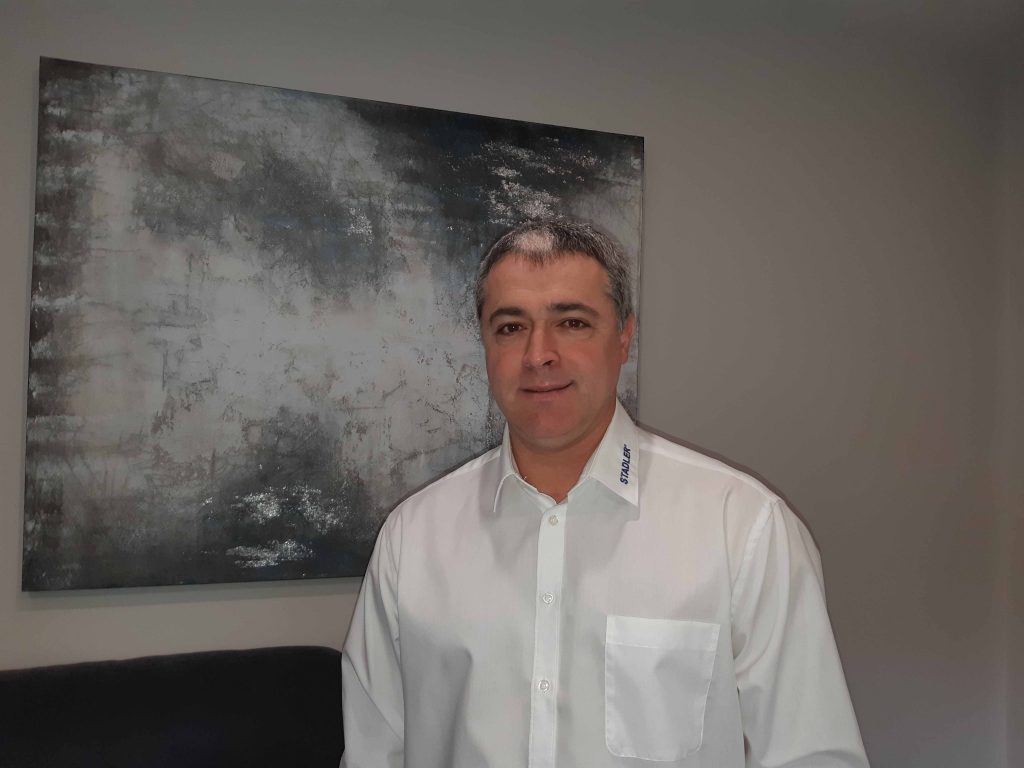 "The demand for ballistic separators in the Spanish market has risen very fast, driven by the automatization of recycling plants, which have also significantly increased their capacity," explains Luis Sánchez, Director of Operations at the Spanish STADLER Selecciona SLU. "Without ballistic separators it would be very difficult to achieve these twin objectives. As a result, today more than 75% of recycling plants in Spain rely on these machines. At STADLER, we pioneered this technology and have constantly improved and upgraded its performance over the years. That is why companies like Vaersa choose our ballistic separators. The STT5000_6_1 is a perfect match for the sorting plant in Castellón and it delivers the benefits of remarkably low maintenance costs."
Pioneering ballistic separators lead to long-lasting partnership
A global market leader in ballistic separators, STADLER has pioneered this highly efficient and cost-effective solution. Development started in the early 1990s, and the first four STT2000 units were delivered in 1992 to Fischer for its sorting plant in Ravensburg, in Germany.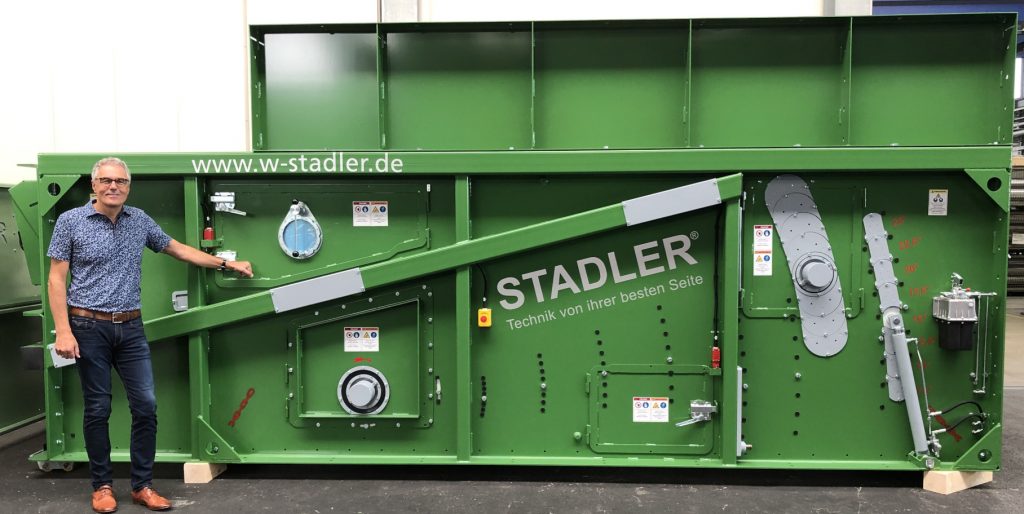 "Today our ballistic separators are very effective and extremely durable, but the initial development wasn't easy," explains Willi Stadler at STADLER. "It was very difficult at the time to build a machine robust enough to endure the challenges of waste. We didn't have a specially developed shaft, so we purchased one from the agricultural sector. However, this shaft was not designed for use with waste and wasn't as durable as we would have liked."
Mr. Hans Fuchs, who was Plant Manager at Fischer at the time, was impressed with STADLER's approach to resolving the issue: "In the beginning we experienced some problems because the shaft was not specifically designed for garbage use. STADLER was a pioneer in the field of waste sorting at that time, and pioneering work is always difficult. It is understandable that it takes a certain amount of time to solve all the problems that arise, which STADLER then did very well."
In fact, the team at Fischer were so satisfied that they purchased two further machines for their sorting plant in Villingen-Schwenningen. This was the beginning of a lasting relationship with STADLER, which continues to date. Fischer was later acquired by Remondis, which remains a loyal customer.
"Today the STADLER ballistic separators are flawless and fulfil their purpose excellently," says Mr. Fuchs, who has remained with the company and is now employed by Remondis. "Our machine from 2012 has clocked many more operating hours than STADLER guarantees and the shafts still work perfectly and have never had to be replaced."
The reasons for such a strong and long-standing relationship also lie in the quality of support and advice STADLER has provided over the years: "During the several renovations and optimizations of our paper sorting plant, STADLER has been at our side with help and advice," explains Mr. Fuchs. "They have always found the best solution for us to make the line even more effective. The service around maintenance and spare parts is also always very good. In the 2000s, we started to develop a concept for plant inspections together with STADLER in order to avoid damage and problems during high material times (such as Christmas or Easter). As a result, we had never had a system downtime or major repairs."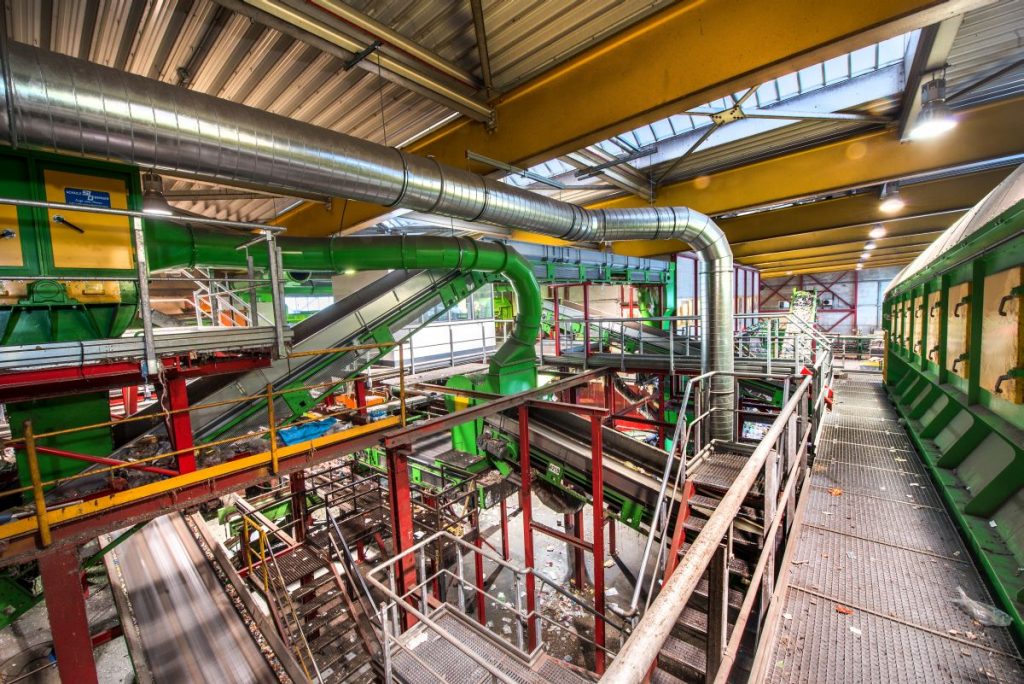 The first ballistic separator with 100% STADLER components
In 1996 STADLER introduced its first ballistic separator featuring a shaft developed in-house and 100% original components. The machine was purchased by Böhme, in Germany, again starting a lasting relationship.
Stefan Böhme, CEO of Böhme, states: "In our first light packaging sorting plant, the two STADLER ballistic separators operating in parallel always fulfilled the core task of material classification after the screening drum, which was still very simple at the time. The ballistic separator was, and remains to this day, the only mechanical device capable of separating so efficiently three different fractions at the same time when sorting light packaging."
STADLER's ballistic separators play an important role in the company's sorting plant: "Reliable separation of fines and the separation of 2D and 3D material are the standard here. For a long time, we have been using air support to discharge the 2D material to generate a large part of our film fraction for manual re-sorting. A very big advantage for the overall sorting quality is also the excellent material distribution for subsequent units, which is generated by the ballistic separator."
For Mr. Böhme too, STADLER stands out not only for the    quality of its products but, very importantly, for its capacity to help Böhme's operation evolve and grow to meet the changing demand of the sector over time: "STADLER has excellent products, a high level of planning expertise and, last but not least, a wealth of experience in the implementation of large-scale plant installations or conversions. I particularly appreciate the adherence to schedules and the expertise with which the construction measures were implemented. The teams make targeted use of their experience and the contact with the project manager also leaves nothing to be desired. The fast and reliable spare parts service is also impressive: even for older components, a solution is always found".
Continuous innovation anticipating customer requirements
STADLER is constantly searching for ways to improve its machines' performance and efficiency. In 2000, it introduced two important innovations: the patented pivoting frame, which eliminated the need to tilt the entire machine and adjust the conveyors, and the paddles with screened perforation.
In 2002, STADLER extended its offering of STT2000 ballistic separators with a new model developed specifically for separating paper and cardboard, featuring its patented Z-shaped paddles. The same year, having identified a new market requirement, it launched the STT5000 for heavy materials, such as MSW and industrial waste. This machine featured a shaft designed to withstand moist waste and extra robust paddles for processing flows of heavy materials.
Most recently, STADLER identified a new demand for processing extra heavy material, a fast growing recycling sector due to environmental concerns and pressure to reuse materials. To address this requirement, it developed the STT6000 specifically for sorting construction and demolition waste, landfill mining, and even MSW with large impurities.
Assistant Head of Research and Development at STADLER, Mr. Christian Nordmann, highlights the key advantages of the machine: "There is no need for pre-sorting or pre-shredding the input. Also, differently from screening drums, which separate the material only in two fractions, the three-fraction output of the STT6000 means that impurities can be easily removed, as they are still in their original size."
STADLER ballistic separators are extremely flexible and can be adapted to match very specific requirements. For example, the company has designed ballistic separators with fewer paddles to fit in the small spaces available in sorting plants in Japan. It has also created machines with longer paddles to address very particular needs. It can also assemble up to three ballistic separator modules on top of each other or serially to achieve better output fractions.
An international success
STADLER ballistic separators are internationally recognized and are operating in markets across the world, with more than 770 units sold in Europe, some 70 machines in North America, more than 80 in Asia, 60 in Australia and over 20 in Latin America.
About STADLER
STADLER is dedicated to the planning, production and assembly of sorting systems and components for the waste disposal and recycling industry world-wide. Its team of over 450 qualified employees offers a tailor-made full service, from conceptual design to planning, production, modernisation, optimisation, assembly, start-up, conversions, disassembly, maintenance and servicing of components to complete recycling and sorting systems. Its product range includes ballistic separators, transport conveyor belts, screening drums and label removers. The company is also able to provide steel structures and electrical switch cabinets for the plants it installs. Founded in 1791, this family-run company's operation and strategy is underpinned by its ethos of delivering quality, reliability and customer satisfaction, being a good employer and providing strong social support.
For more information, visit www.w-stadler.de/en/index