STADLER signs agreement with Orizon Valorização de Resíduos for the construction of the largest mechanical sorting plant in Brazil
With an eye to the future, STADLER recently signed an agreement with Orizon Valorização de Resíduos to build the largest mechanical sorting plant in Brazil. The agreement is of particular importance and aims to ensure the processing of 500,000 tonnes of solid waste per year, in a country where the potential for recycling is growing.
Altshausen, 5 July, 2021 – The agreement represents a technological breakthrough in the operations of the Jaboatão dos Guararapes Ecopark in Pernambuco, northeast Brazil, which will allow a greater reuse of recyclable waste. In 2020, the plant received 1.5 million tonnes, equivalent to the waste generated by 3.7 million people.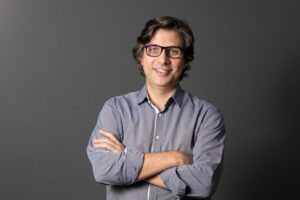 "The agreement also sets an example of the management and use of technology for the sector," explains Alexandre Citvaras, director of Business Development at Orizon Valorização de Resíduos.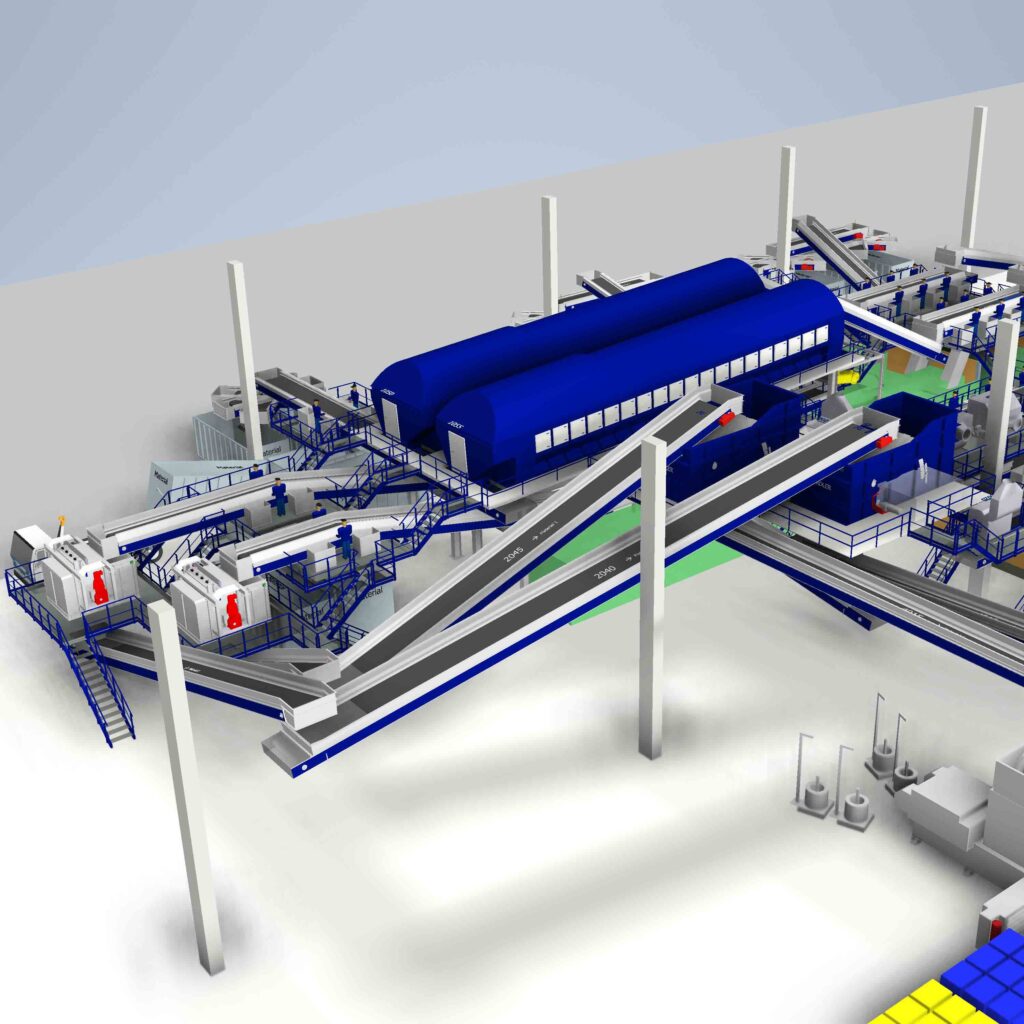 This will be the largest mechanical sorting plant ever built in the Brazilian market. STADLER has designed and implemented the entire project with two overarching objectives: to modernise and to strengthen Orizon's plant for the sorting process and select the recoverable products with highest value to serve increasingly demanding domestic and international markets.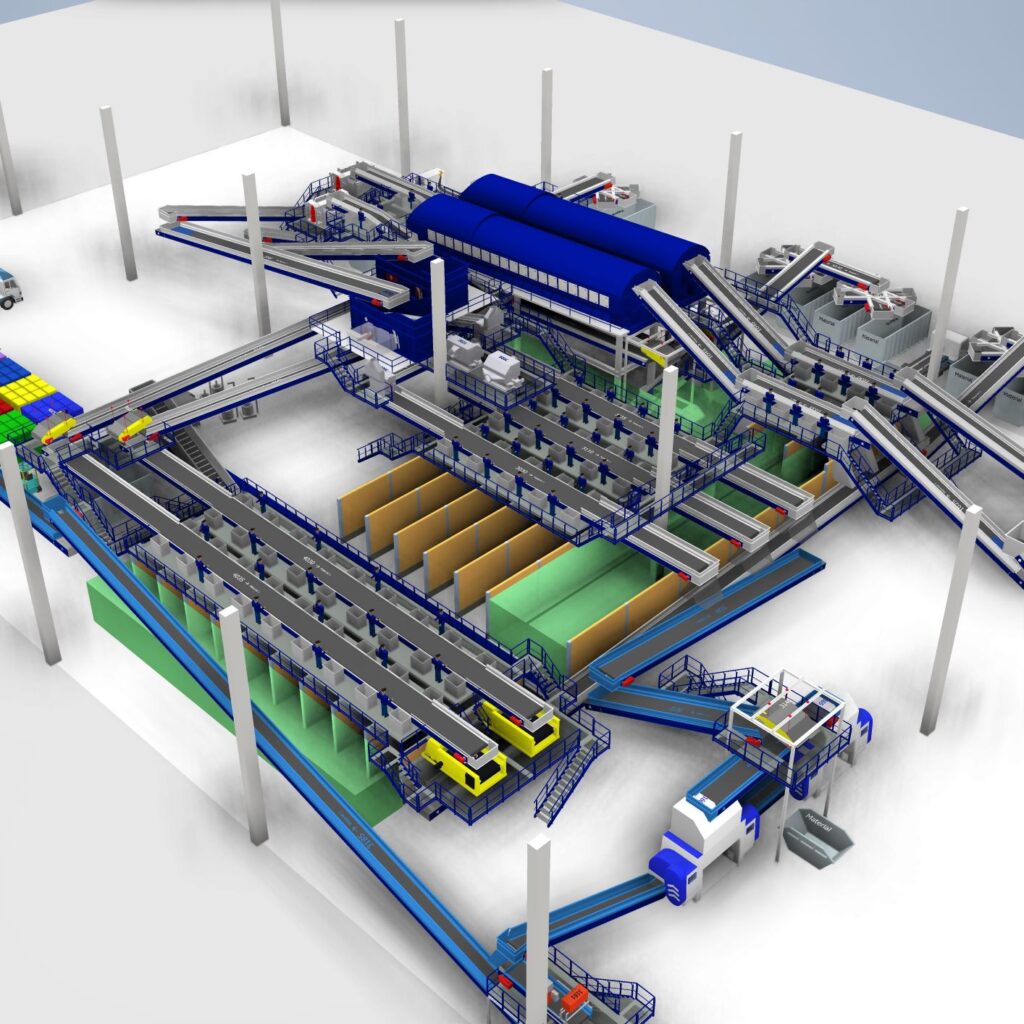 Alexandre Citvaras explains: "our biggest challenge has been to design a sorting process with proven technology that increases the efficiency of the waste treatment at the Jaboatão dos Guararapes Ecopark. With this machinery, we will achieve a sorting efficiency ranging from 75% to 85% of the economically viable recyclable material. It is a breakthrough in our operations, which have gained in productivity and will play a key environmental role by returning materials to the production chain, helping to move us towards a true circular economy."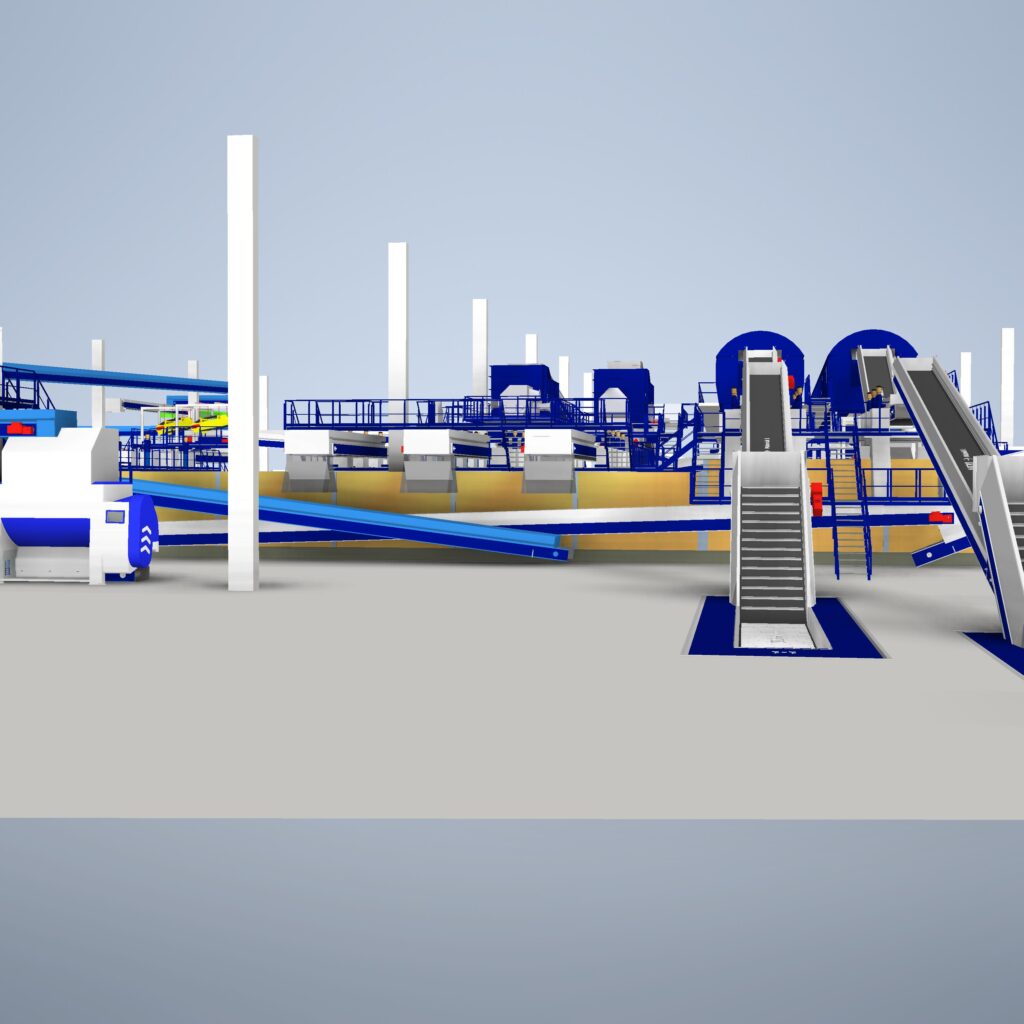 Orizon Valorização de Resíduos had no doubts when it came to the choice: "We believe that STADLER manufactures machinery with the quality and robustness required to process the type of solid waste that the ecopark receives, and which, at the same time, keeps the quality control with manual sorting. At the new sorting plant, 150 people will be employed, who will carry out this work in the project, which will start its operation in 2022. This is why we needed a project that combines the two models," explains the Orizon manager.
A very ambitious project for the Brazilian market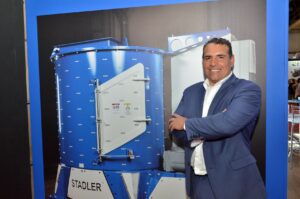 Henrique Filgueiras, STADLER's sales representative in Brazil, explained that this agreement is "extremely important". It strengthens further our relationship with a customer that we have known and worked with for more than 7 years – a company that has a lot of potential here in Brazil. In addition, it is a plant with a high capacity for processing MSW – the highest in Latin America – and a project on this scale strengthens our reputation as specialists in this type of plant in Brazil. The agreement gives us the opportunity to do a good job in another project and gain even more experience in Brazil."
This plant has been designed to process a large volume of material with initial separation of the coarse and heavy fraction through mechanical sorting and final separation of the fines by hand. In addition, the plant layout already envisages the possibility of extending the line to increase its capacity, as well as increasing the automation of its processes.
Orizon Valorização de Resíduos operates 5 ecoparks in Brazil, and its waste management and processing facilities receive approximately 4.6 million tonnes of waste per year, serving approximately 20 million people and more than 500 business customers. Because of the efficiency and prominence of the new plant, the project will be replicated in the future in the rest of the company's facilities throughout the country.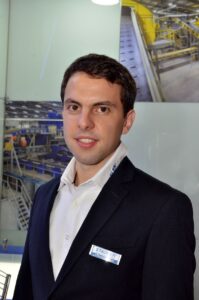 The Brazilian market has very specific characteristics, detailed analysis of the individual cases is needed before presenting a solution to customers. According to André Galuppo, project supervisor at STADLER LATAM, "STADLER always seeks to develop products, methodologies and ideas that are specific to the Brazilian reality. We don't "copy and paste" projects from Europe. The objective is to develop projects, studies and work focused on Brazilian waste and business model. This technical and intellectual development will be used in Brazil and for Brazil, benefiting the entire market."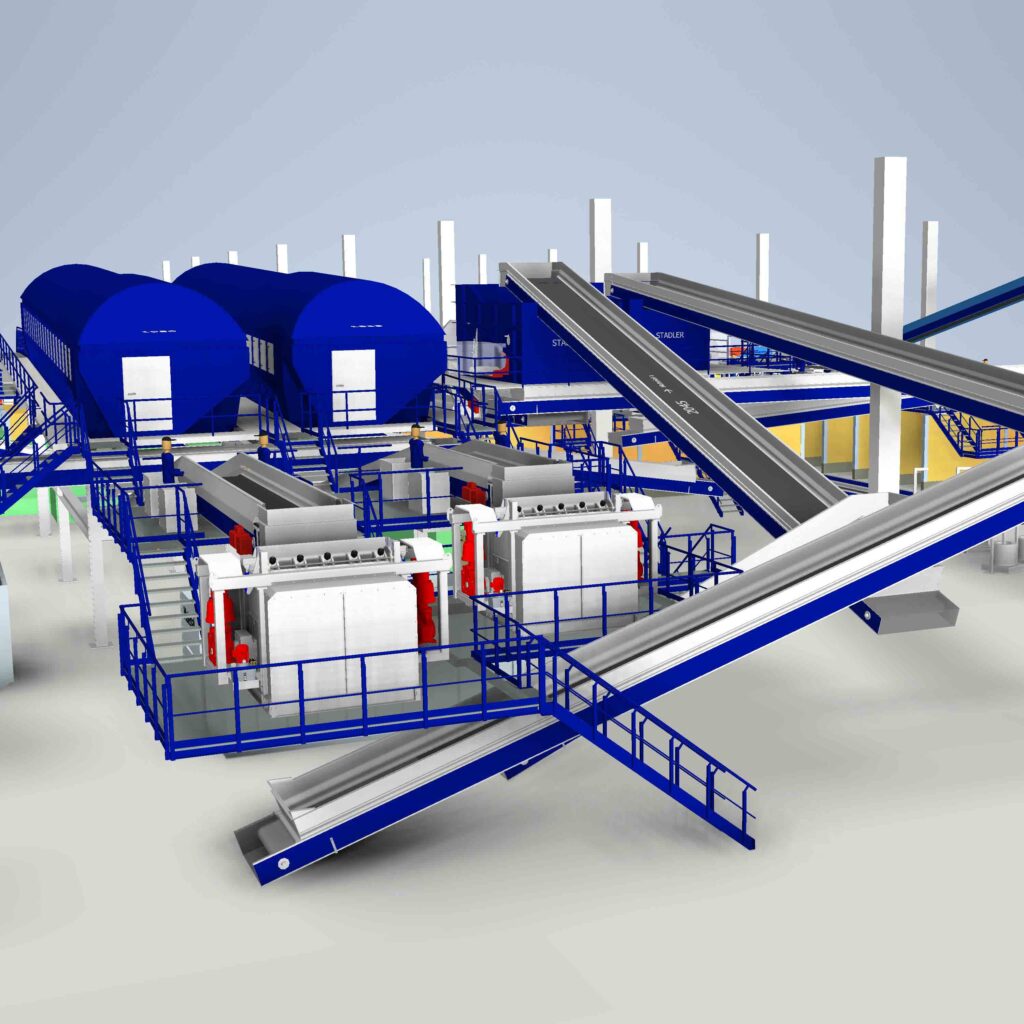 Sergio Manchado Atienza, STADLER's Director of Latin American Operations, underlines that "we have been investing in STADLER do Brasil Ltda. for more than 8 years to provide local support that can be relied on, creating a full team to help develop the market in a country as important as Brazil, and with many resources necessary for the evolution of the circular economy. We are very proud of the work and development of our Brazilian subsidiary."
About STADLER
STADLER is dedicated to the planning, production and assembly of sorting systems and components for the waste disposal and recycling industry world-wide. Its team of over 450 qualified employees offers a tailor-made full service, from conceptual design to planning, production, modernisation, optimisation, assembly, start-up, conversions, disassembly, maintenance and servicing of components to complete recycling and sorting systems. Its product range includes ballistic separators, transport conveyor belts, screening drums and label removers. The company is also able to provide steel structures and electrical switch cabinets for the plants it installs. Founded in 1791, this family-run company's operation and strategy is underpinned by its ethos of delivering quality, reliability and customer satisfaction, being a good employer and providing strong social support.
For more information, visit www.w-stadler.de