Kasto – Storing tubes intelligently and cutting them efficiently
Sawing and storage solutions for the tube-machining industry will form the focus of KASTO Maschinenbau's trade fair presentation at Tube 2020 in Düsseldorf (30th March – 3rd April). In Hall 6, Booth A07, the company will be showing visitors a range of solutions including the space-saving UNITOWER tower storage system – now available with the brand-new integrated pick-by-light function. Other eye-catching exhibits will include the KASTOwin tube A 5.0, which has been specially designed for the efficient cutting of tubes, as well as the "Smart Solutions Corner", which is dedicated to the topics of digitalisation and Industry 4.0.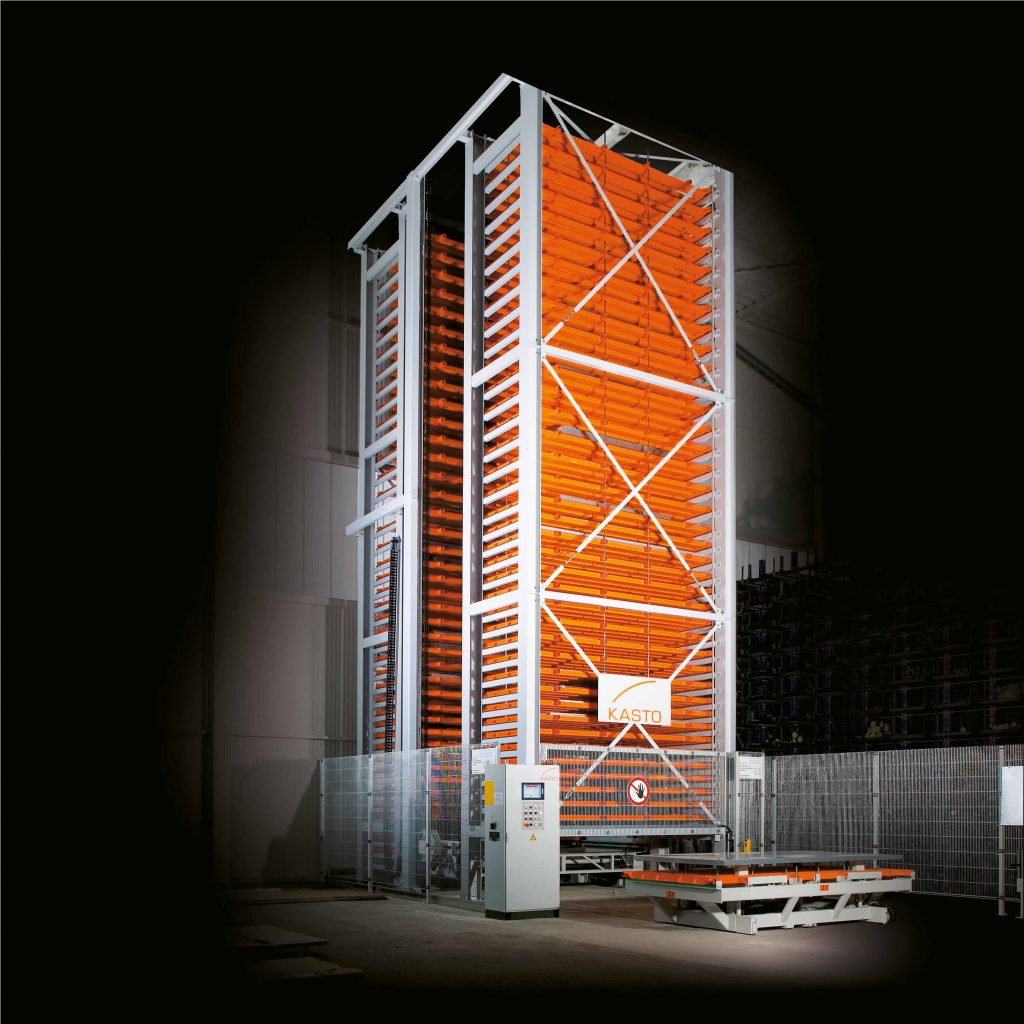 The UNITOWER tower storage system is available in a number of variants and has been designed as a modular system consisting of various individual modules. This means that it is an easy task to put together custom solutions. Depending on the model, the maximum length of items entered into storage is between 2,000 and 14,600 millimetres. With the UNITOWER, system heights of up to 25 metres can be achieved without difficulty. Thanks to their variable loading height, the tower storage systems are much more space-saving than conventional floor and cantilever storage systems. The load carriers are handled by a storage and retrieval machine (SRM) with a crossbeam. Together with the superbly-efficient drives, this ensures fast access times and saves energy.
As of recently, KASTO has also been offering the UNITOWER with an integrated pick-by-light function. This is particularly helpful in storage systems in which the pallets or cassettes are subdivided into multiple storage compartments. It is integrated in the KASTO storage system's controller, which tells it which article needs to be stored or retrieved for the relevant job. After the load carrier has been moved to the station, the contents of the cassette are illuminated by a light beam. The operator recognizes the correct compartment at a glance and is able to store or retrieve the item without error. This saves time and prevents incorrect assignments.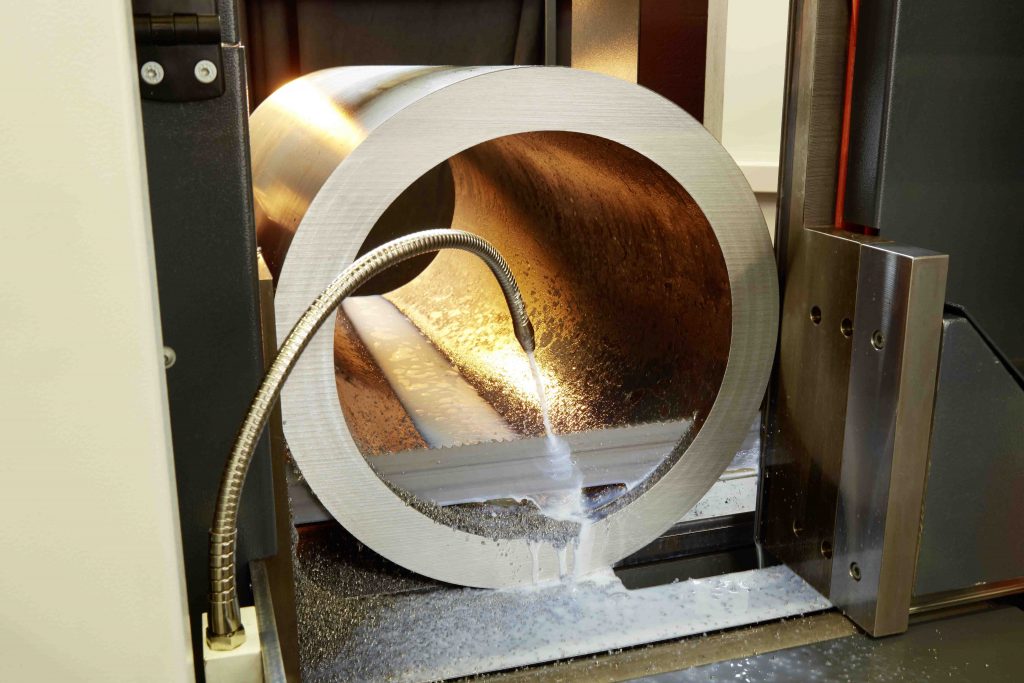 With the KASTOwin tube A 5.0, the company will also be showcasing a fully automatic band sawing machine which has been specifically optimised for machining tubes. The direction of movement of the saw feed in this model is rotated through 180 degrees and sawing is performed upwards from the support surface. This minimises interference from saw chips that settle on the base of the tube and consequently ensures efficient and precise sawing processes that involve only low tool wear. The cutting range of KASTOwin tube A 5.0 for round materials is 500 millimetres and the shortest possible cutting length is ten millimetres. Using the frequency-controlled drive, it is possible to adjust the cutting speed continuously between twelve and 150 metres per minute. Carbide saw bands, of the type required for various tubular materials, can be used with the KASTOwin tube A 5.0 without the need for any further accessories. The saw band is clamped in position hydraulically and is cleaned using a replaceable, electrically driven chip removal brush. The vice and saw feed are equipped with zero-play linear guides, and ball screw spindle drives ensure controlled cutting and material feed movements.
Visitors to KASTO's trade fair booth will also discover the "Smart Solutions Corner". Here the company will be exhibiting its developments dedicated to the topics of digitalisation and Industry 4.0. For example, it will present its KASTOlogic warehouse management system. This permits end-to-end management and control of automatic storage systems as well as mobile stock management of manual storage areas. Other highlights will include the KASTOapp machine status display, the KASTOoptisaw saw plan generation system and the interactive remote maintenance solution, KASTO VisualAssistance. A video will show visitors how storage, sawing and material handling processes can be completely automated and optimised with KASTO solutions – all from one single source.
KASTO at Tube 2020: Hall 6, Stand A07
About KASTO:
KASTO Maschinenbau GmbH & Co. KG, based in Achern, Germany, specialises in sawing and storage technology for bar stock. The company is a global leader in the manufacture and sale of metal-cutting saws and semi-automatic and automatic storage systems for bar stock and sheet metal. It is also a leading manufacturer of automatic handling systems for metal bars, sheet metal and pre-cut parts, as well as the corresponding software. One of Europe's oldest family-owned companies, KASTO celebrated its 175th anniversary in 2019. In the course of its successful history it has registered 170 patents, delivered more than 140,000 sawing machines to all parts of the world and installed more than 2,200 automatic storage facilities. In addition to a branch in Schalkau, Thuringia, KASTO has subsidiaries in England, France, Switzerland, Singapore, China and the USA.