URBANALPS BEGINS SHIPPING OF METAL 3D PRINTED STEALTH KEY
3D PRINTING THREATS AND STEALTH TECHNOLOGY
The Risk and The Solution
Your organisation is vulnerable. Only this time the threats aren't digital but physical. While your brightest talents build impenetrable defences to protect your organisation from cyber risks, the perimeter security that safeguards your company's most valuable assets is under threat. Any individual can infiltrate your organisation, gain access to your high security keys using simple and readily available 3D printing technology and duplicate them without trace.
For millennia keys have essentially been sheets of metal with holes, today thanks to 3D metal printing, the mechanical security key can be turned inside out and deliver unparalleled levels of duplication security.
Stealth Technology harnesses the power of industrial 3D metal printing to deliver superior key copy protection. Employed in the production of high strength components for satellites, jet engines and gas turbines, UrbanAlps' advanced technology is a key component in providing an unrivalled, market leading mechanical key solution to mitigate duplication risks.
Providing the highest level of security protection, Stealth Technology provides a physical key and cylinder system, where the code is neatly hidden under robust narrow ledges to avoid duplication. For our clients, this provides ultimate confidence that their high security keys are unscannable and work independently of digital systems. Our market leading solutions can be retrofitted to existing doors and locks to prevent physical security breaches.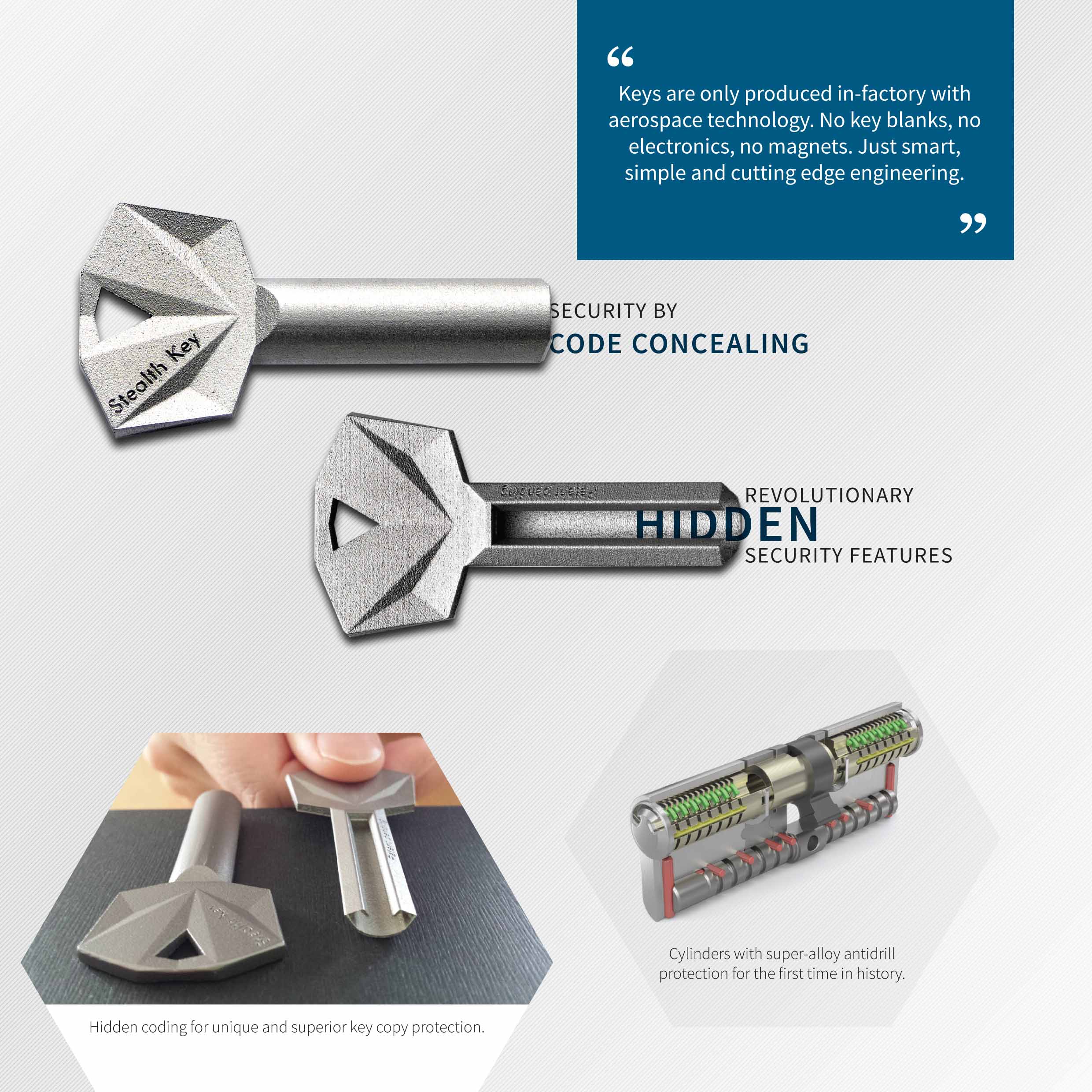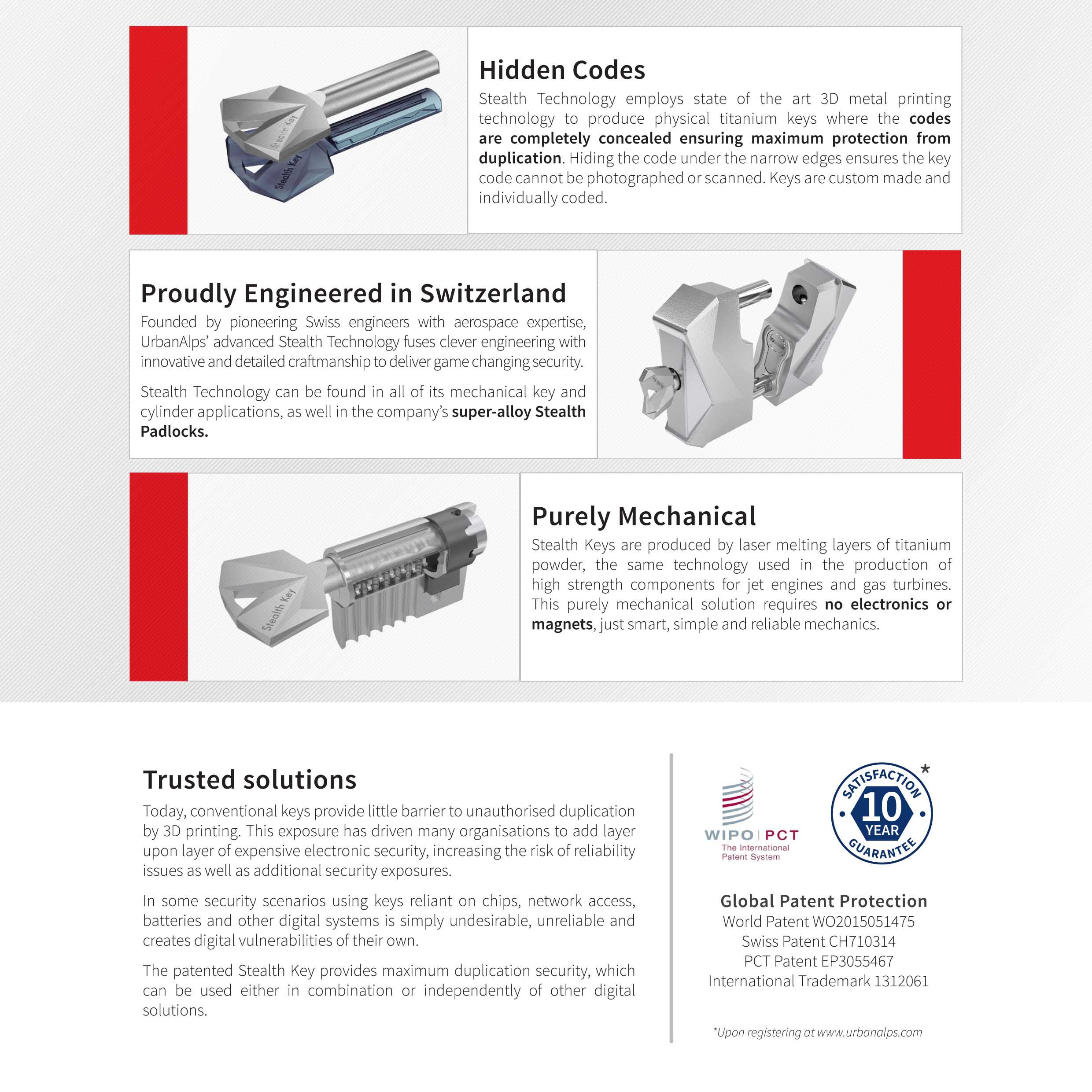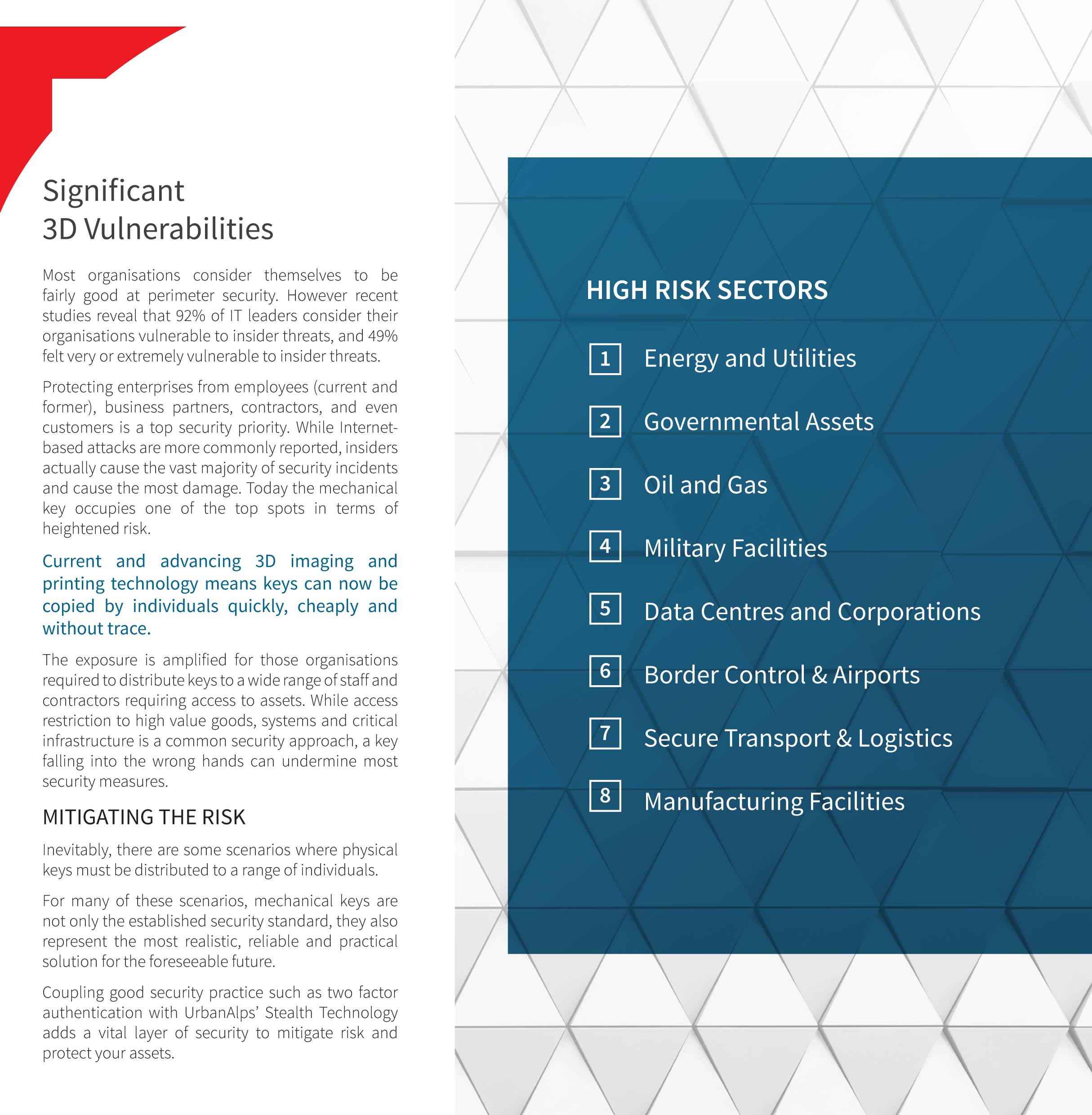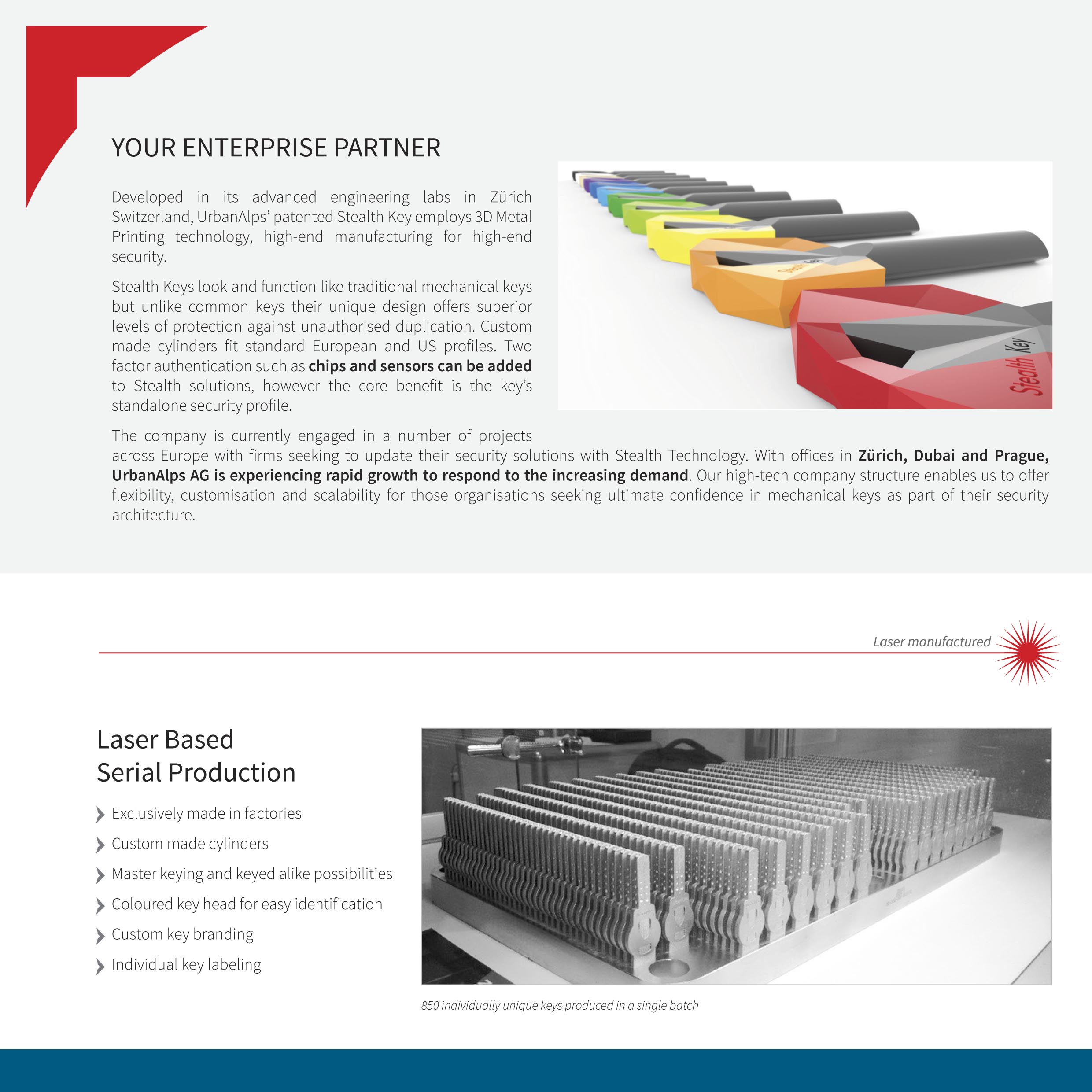 The Stealth Key and other products can be purchased by filing in the order form. On request the order can be delivered in a military-grade case.
Source : UrbanAlps