VDMA AM: Interview with Dr. Alba Subiranas BASF "Additive manufacturing is a disruptive technology"
Dr. Alba Mena Subiranas, Vice President Maintenance & Reliability Solutions at BASF SE in Ludwigshafen, explains in an interview what her Additive Manufacturing division is doing and how she envisages additive manufacturing in 2030.
Would you please briefly introduce your Maintenance & Reliability Solutions department?
Dr. Alba Mena Subiranas: With pleasure. As an internal technical functional unit with 250 employees here in Ludwigshafen and regional teams worldwide, we support BASF's various business and research units. For these areas, we offer services and jointly developed system solutions to optimize the availability and efficiency of our plants, chemical processes and maintenance processes.
What role does Additive Manufacturing (AM) play in your area of responsibility?
Mena Subiranas: We are a technical cross-sectional unit and primarily use additive metal processes to manufacture complex components or prototypes in small quantities. Our goal is to use the new design freedom of additive manufacturing for the functional optimization of components – and thus to improve the chemical processes in which they are used. We only use additive processes where real added value can be expected compared with conventional manufacturing processes, which we also have as BASF's technical expertise here in Ludwigshafen. Additive manufacturing is more about individual special solutions in single-digit or low double-digit quantities.
What advantages and added value do you achieve with additive technologies?
Mena Subiranas: For example, we use the newly gained geometric freedoms to solve mixing problems in process engineering through innovative nozzle interior design or to integrate cooling structures into components where the process is subject to particularly high thermal stress. The designs are created in cooperation between our technology and research units, which know the processes and procedures very well, and my team, which contributes our AM know-how. Within this triangle, we look for approaches that promise added value – and then work iteratively towards the optimal solution. We use Selective Laser Melting (SLM) and Laser Metal Deposition (LMD) in conjunction with conventional finishing processes, which we use to selectively adjust the required surface quality. In addition to additive and conventional processes, we also have the entire value chain in-house, which is a great advantage. In the AM application, you first have to develop a feeling for how the component design influences the post-processing effort and how support structures should be designed so that they can be easily removed afterwards. We also benefit greatly from the fact that we have the entire chain from design, simulation and materials technology through to our own plant monitoring in-house, as there is still a lot of development work and qualification to be done with this young technology. Learning-by-doing also helps in some cases in additive manufacturing. We learn quickly because the information between all parties involved flows well.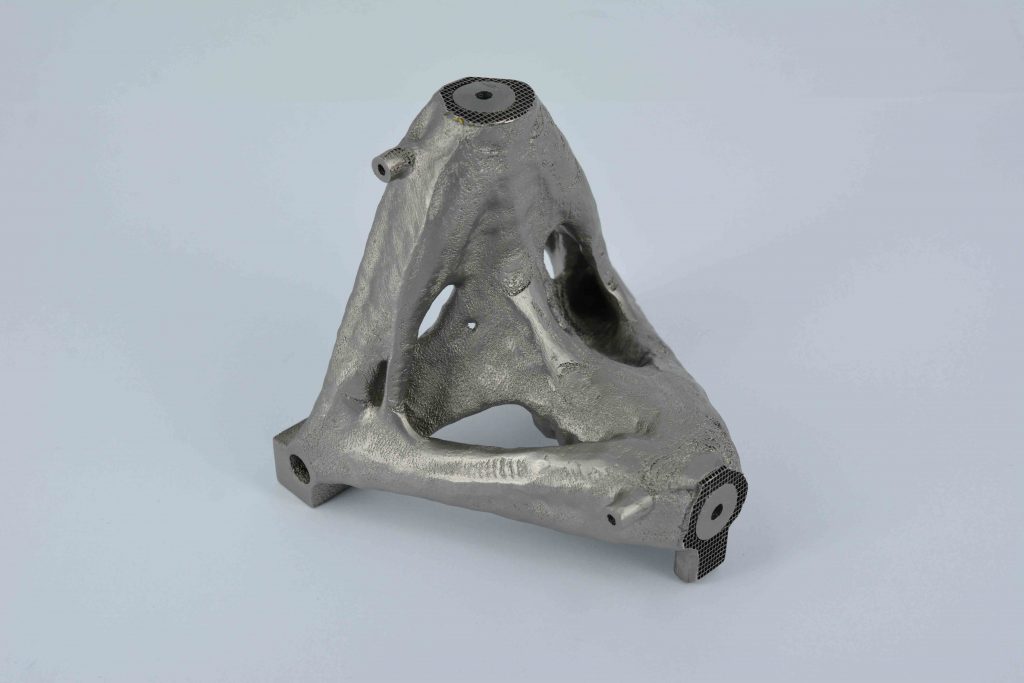 To what extent are there synergies with the materials division BASF 3D Printing Solutions, which recently also offers filaments for metal printing?
Mena Subiranas: This is a BASF subsidiary that offers materials primarily for the plastics sector – and therefore addresses external customers. From this point of view, we are traveling in different worlds. But of course, we cooperate – and support each other in projects.
What potential do you believe AM has – especially against the background of progressive automation and networking of process chains?
Mena Subiranas: The real potential is not yet foreseeable. AM is a disruptive technology. The demand for our additive-manufactured components is rising rapidly. Last year it was still in the three-digit range. By 2019 it will certainly be in the four-digit range. BASF will be interested, among other things, in how quickly AM will assert itself among suppliers of components and equipment. The topic of hybrid materials will also be very exciting. In many cases it would be a great advantage to be able to print different materials in a single process – for example, to apply functional surfaces with very high-quality materials only where they are actually needed. We are currently tackling this in the LMD process because it promises major cost advantages.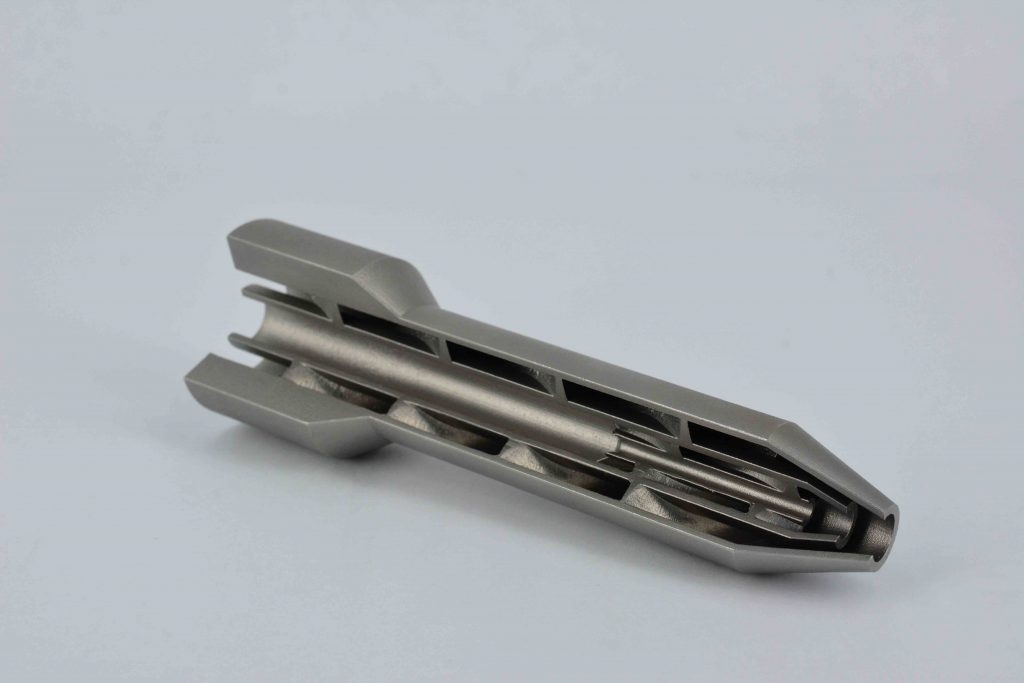 How do you envisage the typical AM process chain in 2030?
Mena Subiranas: Our internal process chain will continue to consist of design, simulation, additive process, finishing, quality control and release. I expect changes in the supply chains from external suppliers to BASF. This requires clear quality agreements. There are still no regulations, norms or standards for this. From a technological perspective, we already see a trend towards larger installation spaces, faster construction processes, more professional powder handling and automation in post-processing where this makes sense. In view of the small quantities and individual special parts, however, automated post-processing is not really relevant for us.
Final question: What were your goals in joining the Additive Manufacturing Working Group of the VDMA?
Mena Subiranas: On the one hand, we are interested in the exchange with all participants along the AM process chains. The working group is a good address for this because it represents the entire spectrum of actors. On the other hand, the topic of standardization is very important for us as a plant manufacturer. We actively participate in the DIN Community Working Committee "AM Manufactured Components under the Pressure Equipment Directive" and the Working Group "Additive Manufacturing for Pressure Equipment" in order to develop and establish an internationally valid set of rules. This is necessary so that we can exploit the potential of additive processes within the scope of the Pressure Equipment Directive.
About 150 companies and research institutes collaborate under the roof of the VDMA  in the Additive Manufacturing Association. System manufacturers, suppliers of components and materials, industrial users from the metals and plastics sectors, services providers for software, manufacturing, and finishing as well as researchers all have a common goal: the industrialization of additive manufacturing technologies.