"We Are Definitely Aiming at AM Serial Processes."
Since its foundation in 1996, H&H Gesellschaft für Engineering und Prototypenbau mbH has been dealing with additive manufacturing. Starting with a diploma thesis, the two brothers Markus and Raphael Hoffmann went on to build a company with more than 130 employees. In this interview, Raphael Hoffmann talks about AM serial processes, the looming skills shortage, and the future potential of AM.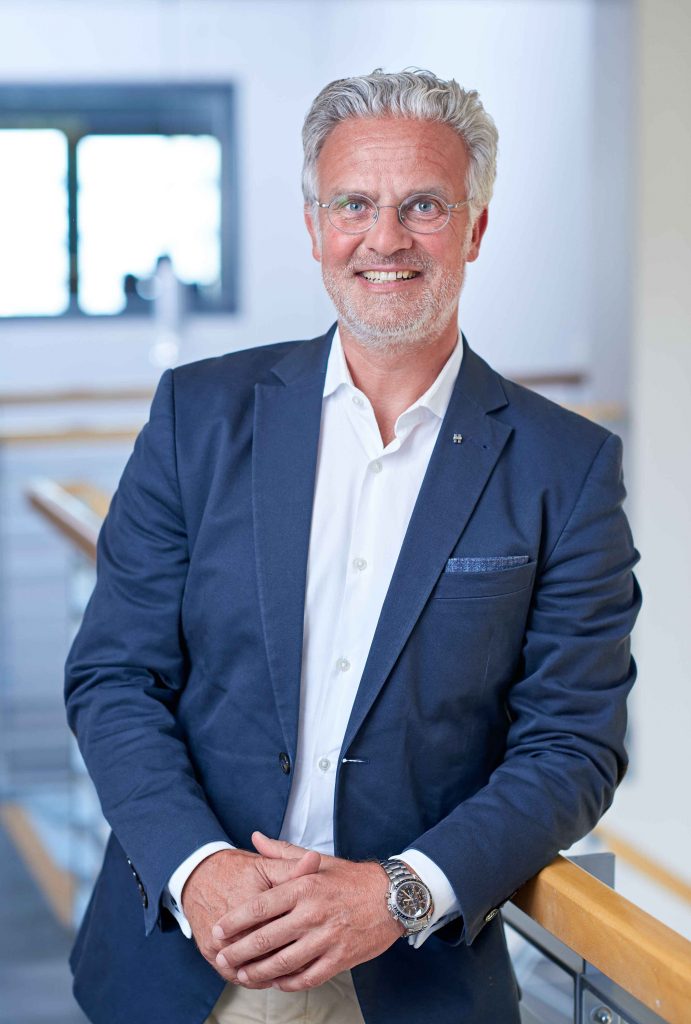 Could you provide us with a short introduction to H&H?
Raphael Hoffmann: With pleasure. We have been active in additive manufacturing for more than twenty years. It started with a technical diploma thesis my brother wrote, back then in a context with BMW. We belong to the pioneering players in the field, having started with rapid prototyping. Today, with more than 130 employees, we have established ourselves in the areas of prototype construction and small batch series, with additive manufacturing playing a crucial role in all of this.
Which part of the AM value chain do you cover?
Hoffmann: This includes development and construction as well as prototype construction, up to a series production in five-digit batch sizes. We also cover post-processing. Our technology range stretches from stereolithography and selective laser sintering of plastics to metal laser melting. Our home base is industrial 3D print – meaning additive manufacturing (AM) – where we see an enormous growth potential. We are expecting a big rise once serial processes are qualified. We are positioning ourselves so as to be ready when the right moment strikes; this is why we are definitely aiming at serial processes already now – and we are training engineers, buyers, and managers. They need to understand the technical and economical potential of AM in order to use their prospects.
How large is the share of manual labor in data handling and manufacturing?
Hoffmann: This differs from the metals to the plastics sector. Plastic parts are ready to use after the printing process with comparably little post-processing efforts. With metal laser melting, however, a blank gets created. The post-processing needed often accounts for fifty to sixty percent of the part's whole costs. The process chains in the metal as well as the plastic sector still need qualification for use in projects involving series. There is a lack in quality standards, in seals of approval, and standards. Many users from strictly regulated sectors like aerospace and medical technology are working with full steam so as to achieve advancement. With additive technologies in particular, they can use nearly every alloy available. In the plastics sector, the range of materials as well as the qualification of materials for AM processes in particular still need to develop. Here, we are still at the beginning. In terms of software, there are by now many new possibilities, for example optimizing topology, in order to revise component groups and to specifically use the advantages of additive manufacturing – be it in weight reduction or the integration of functions.
The customers ordering AM components from you, to which sectors do they belong?
Hoffmann: Among our customers are manufacturers of medical appliances, automotive manufacturers, aerospace and aviation companies, and increasingly, also mechanical engineers. When it comes to the development of manufacturing technology and equipment, many sectors rely on the flexibility and freedom of construction offered by additive technologies. Often, additive manufacturing offers optimal solutions in particular to special engineering with its small batch sizes.
Do you as a user wish for optimization in today's system technology?
Hoffmann: Obviously, we want systems that will speed up the production process. However, it is important to see the whole chain as one. So far, consistent process chains are just a vision. The Automation Roadmap we developed in the Additive Manufacturing Association shows the road we need to travel as an industry. In terms of thinking, people are ready. Now, the phase of implementation needs to start.
How do you imagine a typical AM process chain in the year 2030 – and who will be using it?
Hoffmann: Until then, industrial 3D printing will be a fully established manufacturing technology with fully interlinked data chains and a considerably higher degree of automation than today. AM systems will be specialized: one material for each system, not the general offer of today's systems. Large and medium-sized businesses – among them H&H – will be operating several hundred AM systems. The vision of spare parts service on demand will become real; in the beginning just for complex component groups, then later also for simpler spare parts. All this calls for skilled people who are currently not sufficiently available. Here, enormous challenges are waiting for us. How will we train AM specialists? So far, we do not have qualified training or a suitable range of studies. This is something we need to address immediately!
Final question: what were your goals in joining the Additive Manufacturing Association?
Hoffmann: It is an absolutely necessary knowledge platform for mechanical engineering where interested parties can be assured to receive qualified information. The Association brings together AM specialists possessing cumulative knowhow with users and interested companies in an uncomplicated manner. For us, it is an important network where we are actively collaborating in several working groups. After all, we will only achieve industrialization quickly if we as a sector join our forces to collaborate.
About 150 companies and research institutes collaborate under the roof of the VDMA  in the Additive Manufacturing Association. System manufacturers, suppliers of components and materials, industrial users from the metals and plastics sectors, services providers for software, manufacturing, and finishing as well as researchers all have a common goal: the industrialization of additive manufacturing technologies.
Source: https://am.vdma.org/