WITTMANN BATTENFELD at the Plastpol in Kielce
WITTMANN BATTENFELD with its latest technologies at the Plastpol
At the Plastpol 2019 from 28 to 31 May, WITTMANN BATTENFELD Polska will present to interested trade visitors ultra-modern machine and process technology together with state-of-the-art robots and auxiliary appliances for the plastics industry at booth No. F11 in hall F.
For the WITTMANN Group, the Polish market has been one of the most important European markets for many years. Since the beginning of 2016, WITTMANN has been present in Poland with its own sales and service subsidiary and is using the Plastpol jointly with its subsidiary WITTMANN BATTENFELD Polska to present its latest developments to the Polish market.
At this year's Plastpol, WITTMANN BATTENFELD Polska will show to its visitors, in addition to the state-of-the-art robots and auxiliary appliances from the WITTMANN Group, a dynamic high-speed machine from its EcoPower Xpress series and a machine from its new Vpower series of vertical machines.
With the EcoPower Xpress, WITTMANN BATTENFELD Polska will demonstrate its expertise in the field of packaging machines. The EcoPower Xpress is a high-speed, all-electric high-performance machine, which is of interest mainly for thin-walled applications in the packaging industry. The machine on display, an EcoPower Xpress 160/1100+ with 1,600 kN clamping force, is the smallest model in this series, which is currently available with clamping forces of up to 5,000 kN.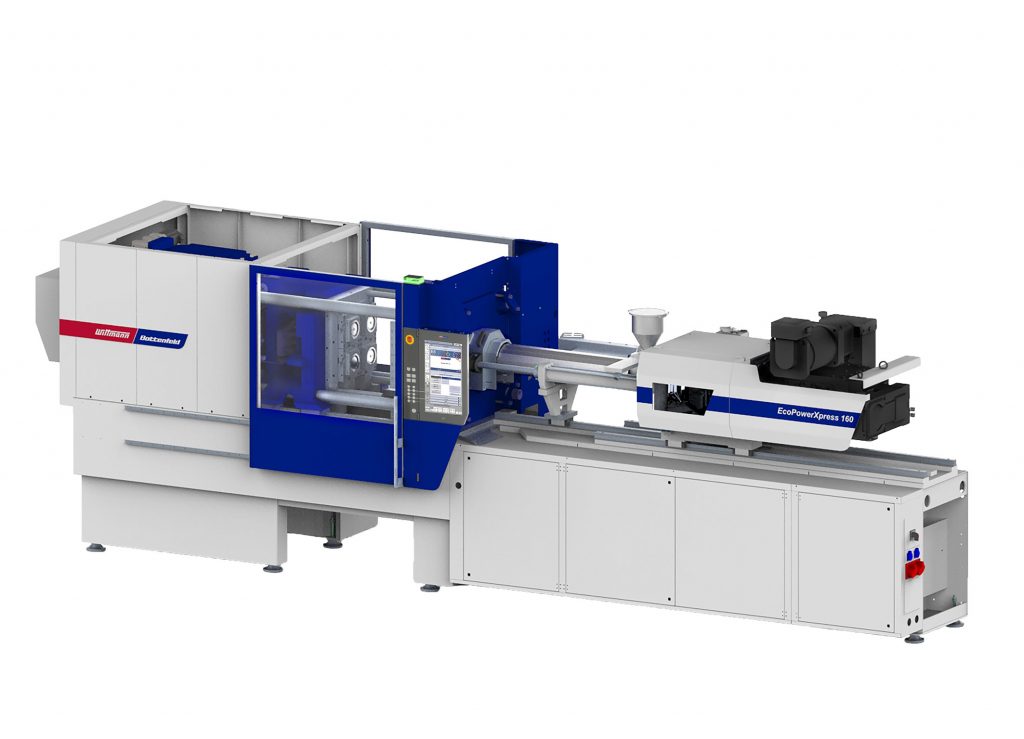 At the Plastpol, the EcoPower Xpress 160/1100+ will be shown producing a lid made of PP (Borealis, Austria) with a 4-cavity mold, using IML technology from WITTMANN. The IML system is a high-speed model with a W837 pro side-entry robot. With the help of anticipatory signal exchange transmitted in real time between the machine and the robot, the mold opening time can be limited to an absolute minimum. This technology, developed and patented by WITTMANN, is known as SmartRemoval. The lids are produced within a cycle time of roughly 3 seconds. The machine will be equipped with the CMS condition monitoring system from WITTMANN BATTENFELD, which ensures continuous condition monitoring of its most important parameters.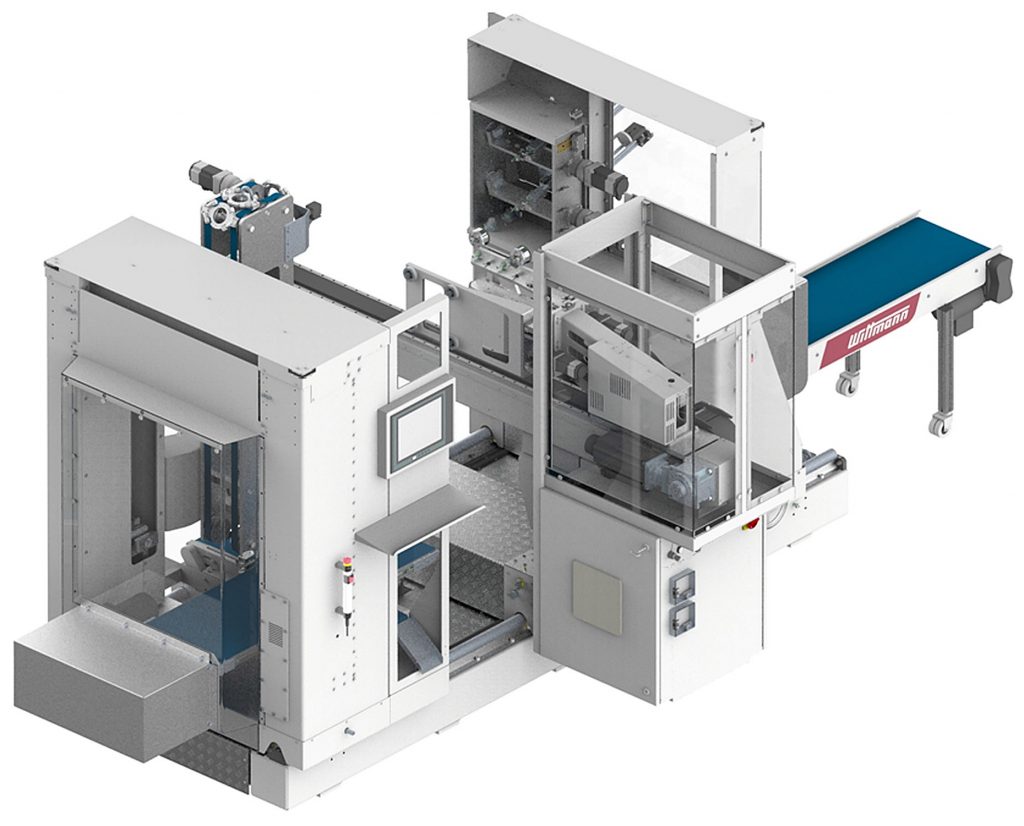 Moreover, the new series of vertical machines in PowerSeries design, represented by a VPower 160/750 with a rotary table 1600 mm in diameter, will be showcased in Poland for the first time. The new VPower stands out primarily by its high energy efficiency, compactness and user-friendliness. The machine's generously dimensioned rotary table is powered by a servo-electric drive as standard and laid out for short rotation times. The injection unit can be converted from vertical to horizontal and vice versa even after commissioning. The absence of a central tie-bar enables central media supply from below through the rotary table or the installation of a compact rotary manifold. Thanks to its open design, the machine is ideally suited for the integration of automation systems with insert feeding and finished part removal functions.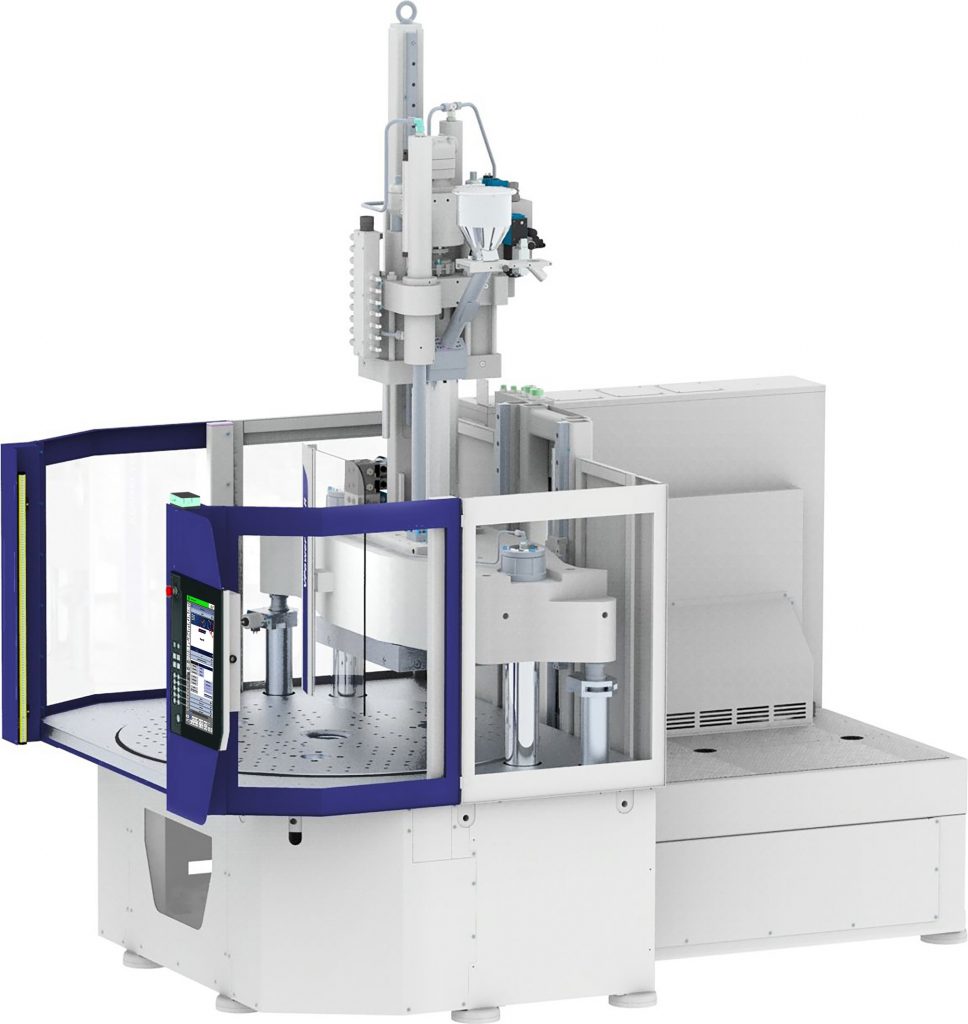 WITTMANN automation and auxiliary equipment
In addition to the robots and auxiliary appliances integrated in the injection molding machines, the WITTMANN Group will present a wide range of robots and auxiliaries as stand-alone solutions.
In the area of automation, the servo robot models WX142 and WX153, each with an A-C Servo axis, will be exhibited, as well as a W918 with a B+C servo axis and a PRIMUS 26 with a pneumatic C axis. The additional rotation axes just mentioned stand out in particular by their extremely compact design. This reduces their space requirements inside the mold to a minimum, together with a significant increase in the robots' flexibility. This is certainly one of the reasons why the B servo axis by WITTMANN is particularly popular. The models WX142, WX153 and W918 are equipped with the high-performance CNC9 robot control system, to which a large number of new functionalities have been added, including the digital twin. This function enables anticipatory and interactive testing of the robot's movements and functions to almost completely eliminate the negative consequences of programming errors.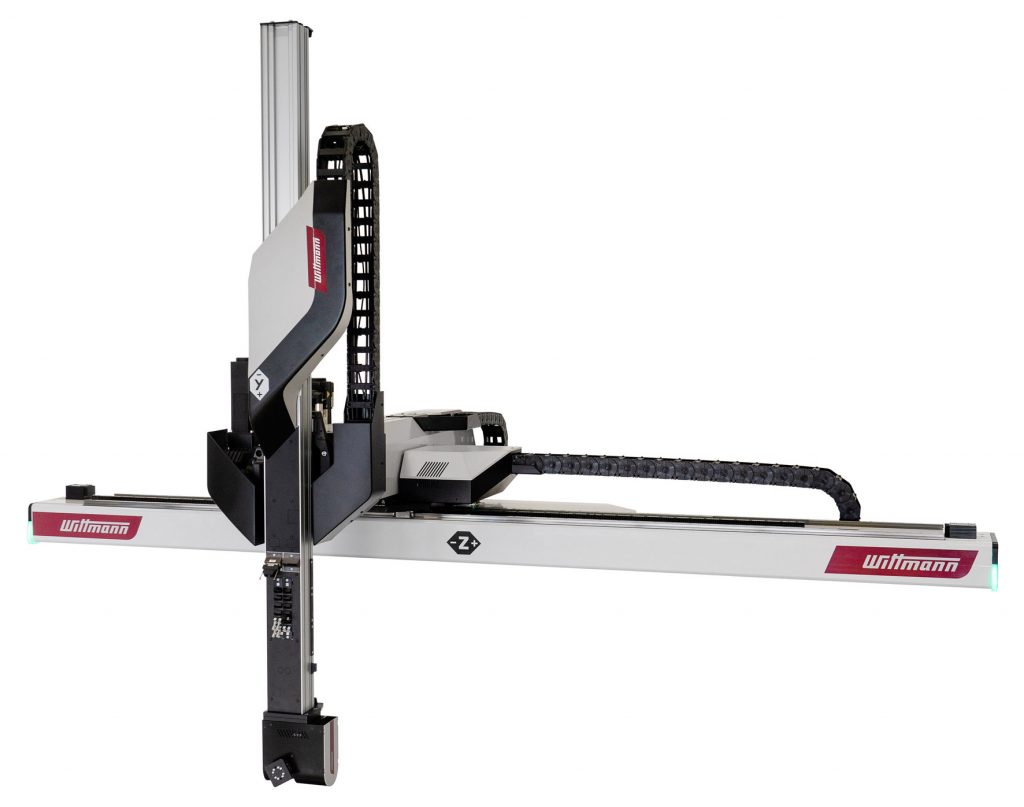 In addition, WITTMANN BATTENFELD Polska will present a wide range of auxiliary appliances. The dryers on display will include the high-performance segmented wheel dryer ATON plus H30, two models of the compact dryer DRYMAX primus E and a DRYMAX E300 battery dryer, as well as two SILMAX E300 drying silos. The ATON segmented wheel dryer consists of numerous chambers loosely filled with desiccant balls, which ensure in combination with the innovative 3-Save process efficient utilization of energy as well as a continuous drying process with a constant dew point. The DRYMAX dryers are dry air dryers equipped with two desiccant cartridges, which deliver a continuous flow of process air with consistent drying air quality for perfect drying of plastic granulate.
In the area of metering technology, WITTMANN BATTENFELD Polska will show at the Plastpol the GRAVIMAX primus G14-M gravimetric blender and a DOSIMAX MC Basic, a standard volumetric metering system. The mechanisms of the GRAVIMAX metering valves are so intelligently designed that both virgin material and granulate with limited pourability and prone to bridging can be metered continuously and constantly with the same valve.
The material loaders to be showcased include the models FEEDMAX basic, FEEDMAX plus and a FEEDMAX S 3-net. The FEEDMAX S 3-net offers the benefits of maintenance friendliness, high process reliability and easy operation. An additional exhibit will be the RFID-coded CODEMAX coupling station including the M7.3 IPC central control system. The latter prevents the supply of wrong materials to a processing machine caused by an operating error.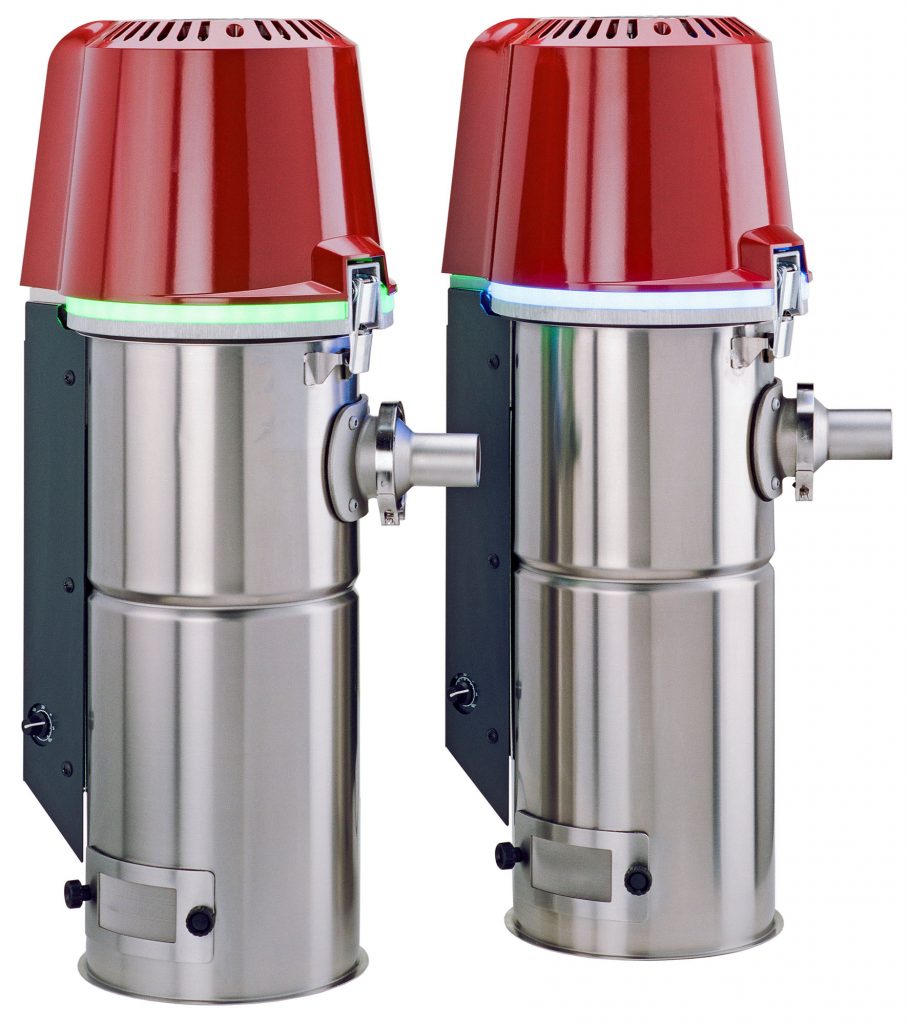 WITTMANN will also use the Plastpol to demonstrate once again its competence in the area of temperature control technology with some appliances from its TEMPRO series, among them the directly cooled TEMPRO basic C120M and TEMPRO plus D120L models, which widely differ from each other in terms of operation due to their different control systems, but which both equally stand out by their reliability. This series of appliances is particularly recommended for large-scale consumers, where high-volume flow rates are required for various pressure ranges. These flow quantities are achieved with radial impeller pumps of up to 3.5kW and a max. displacement volume of 280l/min. In line with market conditions and local demand, we will show indirectly cooled single-circuit temperature controllers – the high-end Plus D series TEMPRO plus D90, as well as the highly successful plug-&-play series TEMPRO basic C90 and TEMPRO primus C90.
Finally, visitors to the Plastpol will also get the opportunity to witness the competence of the WITTMANN Group in the area of granulators by the example of a compact granulator model from the new S-Max series, an S-Max 2. This model is a screenless granulator with low motor speeds for efficient, low-cost granulating of engineering plastics such as styrene, acrylic and fiberglass-reinforced materials.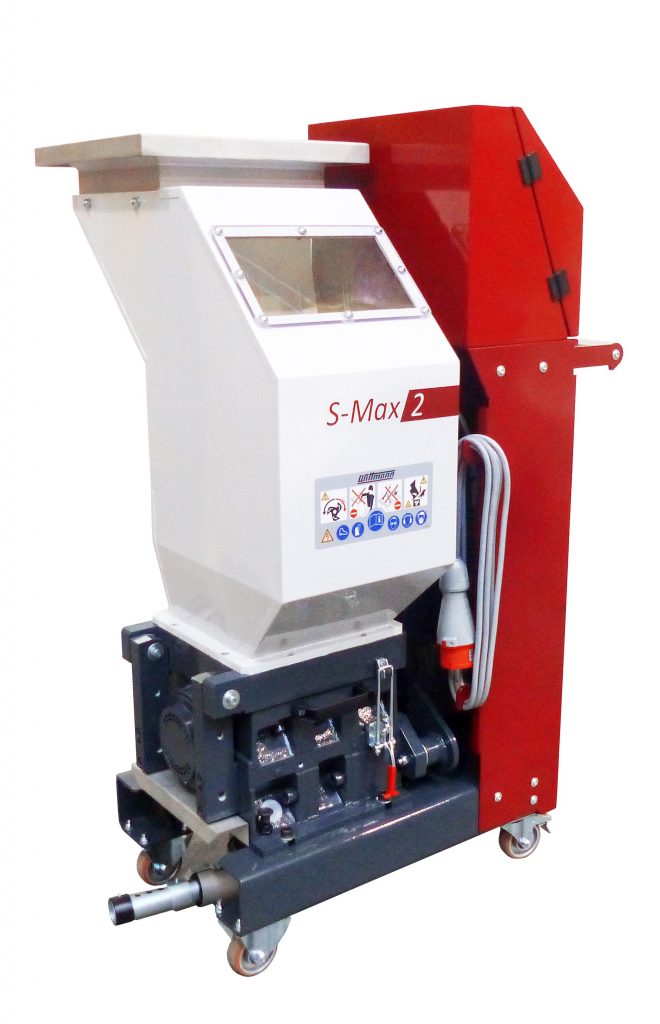 The WITTMANN Group
The WITTMANN Group is a worldwide leader in the production of injection molding machines, robots and peripheral equipment for the plastics processing industry, headquartered in Vienna/Austria and consisting of two main divisions: WITTMANN BATTENFELD and WITTMANN. They jointly operate the companies of the group with eight production plants in five countries, and its additional sales and service companies are active with 34 facilities on all important plastics markets around the world.
WITTMANN BATTENFELD pursues the further expansion of its market position as an injection molding machine manufacturer and specialist for state-of-the-art process technologies. As a supplier of comprehensive, modern machine technology in modular design, the company meets both present and future market demands for plastics injection molding equipment.
The WITTMANN product portfolio includes robots and automation systems, material handling systems, dryers, gravimetric and volumetric blenders, granulators, temperature controllers and chillers. With this diversified range of peripheral units, WITTMANN offers plastics processors solutions to cover all production requirements, ranging from independent production cells to integrated plant-wide systems.
The syndication of the various segments under the umbrella of the WITTMANN Group has led to complete connectivity between the various product lines, for the benefit of plastics processors with an increasing demand for seamless integration of processing machinery with automation and peripherals.
In Poland, the WITTMANN Group is represented by its own sales subsidiary WITTMANN BATTENFELD Polska. Experienced sales and service professionals stand ready to provide top-quality support for Polish customers.
Press release from WITTMANN Group