Arburg seminar at the University of Bologna: Additive manufacturing in medical technology
In practice: Experts reporting on trends and plastics processing in medical technology
Comprehensive: Medical plastic products – from
high-volume production to individualised single parts
Innovative: University of Bologna uses Freeformer for research and development
Lossburg, 17/4/2019
On 23 May 2019, Arburg Italy will hold its first seminar on "Additive manufacturing in medical technology" at the "Alma Mater Studiorum" University in Bologna. Prof. Maurizio Fiorini, Mattia Mele and Prof. Luca Tomesani from the University of Bologona will speak about their experience using the Freeformer and will present applications as well as the new Expertise Centre for Industry 4.0. On behalf of Arburg, experts Dr. Didier von Zeppelin and Martin Manka will talk about news regarding Arburg Plastic Freeforming (APF) and current applications and trends in medical technology.
"Arburg has decades of experience in medical technology. We offer innovative injection moulding technology and tailor-made clean room and turnkey solutions for efficient plastics processing. In addition, we have the Freeformer, which is capable of additively processing medically approved original materials to create functional components, thereby opening up completely new applications", emphasises Raffaele Abbruzzetti, Managing Director at Arburg Italy. "This potential has also been recognised by the renowned University of Bologna which uses the Freeformer for material development . The seminar allows us to combine know-how from industry and research so that participants are able to obtain comprehensive information on trends and additive manufacturing in medical technology from various perspectives."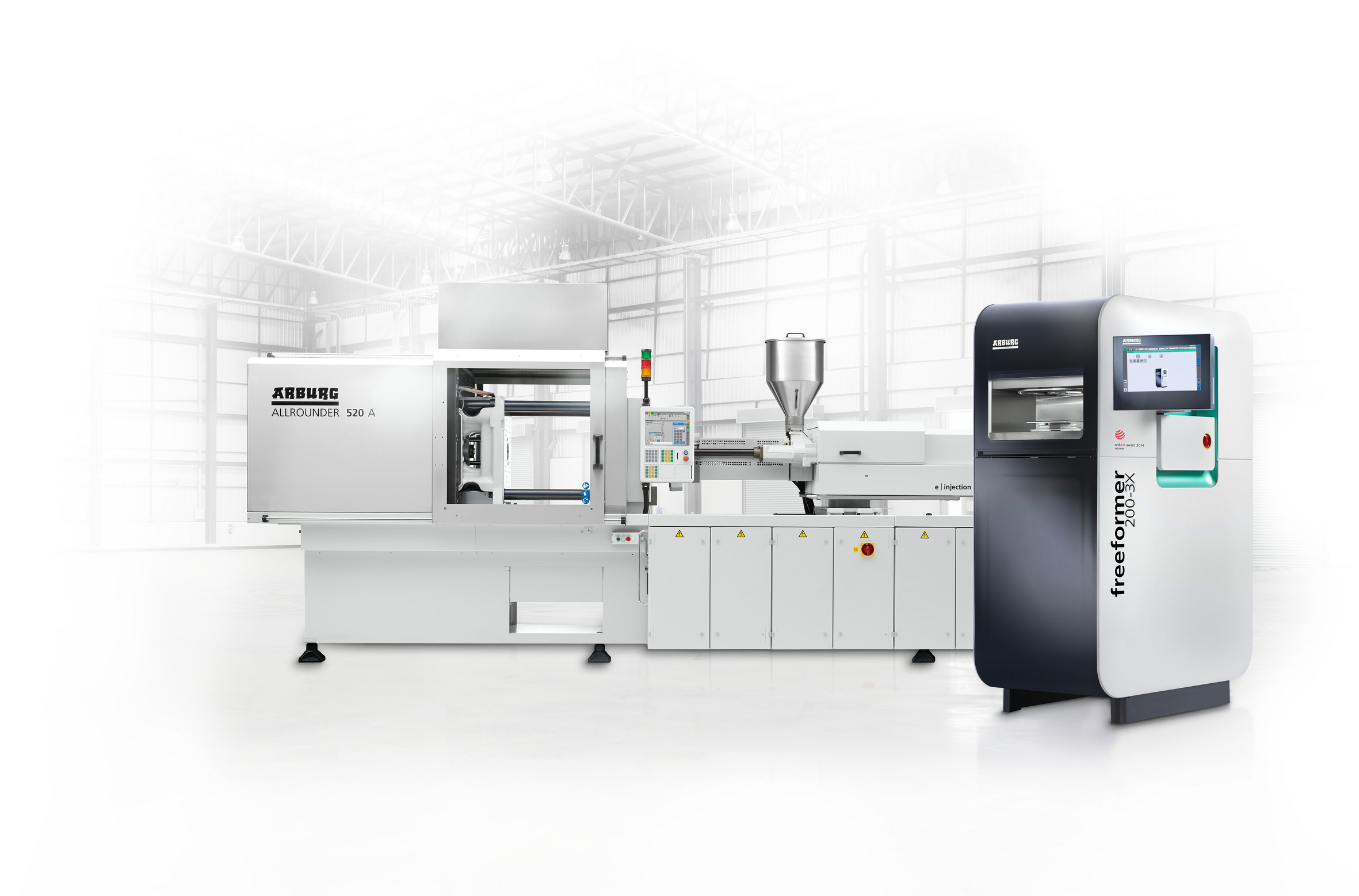 Arburg demonstrates the potential of additive manufacturing
Dr. Didier von Zeppelin, Manager Additive Manufacturing at Arburg, and Ivan Panfiglio from Arburg Italy supported the University of Bologna in putting the Freeformer into operation and provided technical training. During the seminar, Dr. Didier von Zeppelin will present the APF process, available original materials and the ability to specifically influence process parameters and thus part properties. Furthermore, he will present functional components made of resorbable and FDA-approved materials and will also discuss how the Freeformer can be automatically integrated into IT-networked manufacturing lines in order to realise "on demand" production in single-unit batches. Dr. Didier von Zeppelin will also talk about the experience that customers such as Aesculap and Samaplast have already gained using the APF process.
Martin Manka, Senior Sales Manager Medical at Arburg, will present an overview of the market, industry trends and Arburg's full range of medical technology products. This includes clean room concepts, multi-component technology, e.g. for injection moulding of ready-to-use labs-on-a-chip, processing of resorbable materials and the Arburg ALS host computer system for GMP-compliant documentation of process data. In addition, Martin Manka will demonstrate the potential offered by the Freeformer with regard to the EU-wide "Medical Device Regulation" which requires traceability down to the individual parts.
University of Bologna presents current R&D results
Prof. Maurizio Fiorini and Mattia Mele, who primarily works on the Freeformer in the university laboratory, will present the first results for industrial additive manufacturing. Finally, Prof. Luca Tomesani will give a lecture on the newly opened "BI-REX" (Big Data Innovation & Research Excellence) Expertise Center, a pilot factory for Industry 4.0 in which new technologies are to be developed starting at the end of the year. In addition, participants will have the opportunity to take a "live" look at the premises of the department and its resident Freeformer and to exchange ideas directly with the speakers.
About Arburg
The German family-owned company Arburg is one of the world's leading manufacturers of plastic processing machines. The product portfolio encompasses Allrounder injection moulding machines with clamping forces of between 125 and 6,500 kN, the Freeformer for industrial additive manufacturing and robotic systems, customer- and industry-specific turnkey solutions and further peripheral equipment.
The company places the topic of production efficiency at the centre of all its activities, taking into account the entire value chain. The objective is to enable Arburg customers to manufacture their plastic products, whether one-off parts or high-volume batches, with optimal quality and at minimum unit costs –
for example for the automotive and packaging industries, communication and entertainment electronics, medical technology or the white goods sector.
An international sales and service network ensures first-class customer support at a local level: Arburg is represented by fully owned organisations at 33 locations in 25 countries and by trading partners in more than 50 countries. Its machines are produced exclusively at the parent company in Lossburg, Germany. Of a total of roughly 3,000 employees, around 2,500 work in Germany. About 500 further employees work in Arburg's organisations around the world. In 2012, Arburg became one of the first companies to gain triple certification: ISO 9001 (quality), ISO 14001 (environment) and ISO 50001 (energy).
Further information about Arburg can be found at www.arburg.com